Al-Futtaim announces franchise partnership with AS Watson Group
Asia's No. 1 branded beauty and wellness retailer – Watsons to Middle Eastern consumers.
Al-Futtaim, one of the Middle East's rapidly growing, multidisciplinary private enterprises, and AS Watson Group, the world's largest retailer specializing in beauty and wellness, announced the The two sides reached an exclusive franchise agreement to launch the beauty and wellness brand Watsons in the Gulf Cooperation Council (GCC).
This is the first AS Watson Group franchise agreement in nearly 180 years of operation, and the first to do business in the Middle East, adding to the group's leading position in Asia and Europe. .
With plans to open 100 stores in the region by the end of 2025, Watsons' first flagship store will officially open in Dubai Mall on October 1, 2020 along with an e-commerce portal (Watsons.ae), a mobile app called Watsons UAE and Watsons Loyalty Program.
Mr. Omar Al Futtaim, Vice Chairman of Al-Futtaim Group, said: "As a local business operating on a global scale, we have a mission to support and contribute to the economic growth of the region. that we belong to, while bringing quality brands and satisfying customer needs into our retail network. Our partnership with AS Watson Group is a major milestone in our journey to further empower both the UAE and the Middle East on the world's top retail destination map, and we want to bring this brand to a lot more locations in the Middle East ".
Watsons' expansion plan in the Middle East is to open two stores at Dubai Festival City Center and The Mall of the Emirates in the fourth quarter of 2020, followed by expansion in the Kingdom of Saudi Arabia by 2021.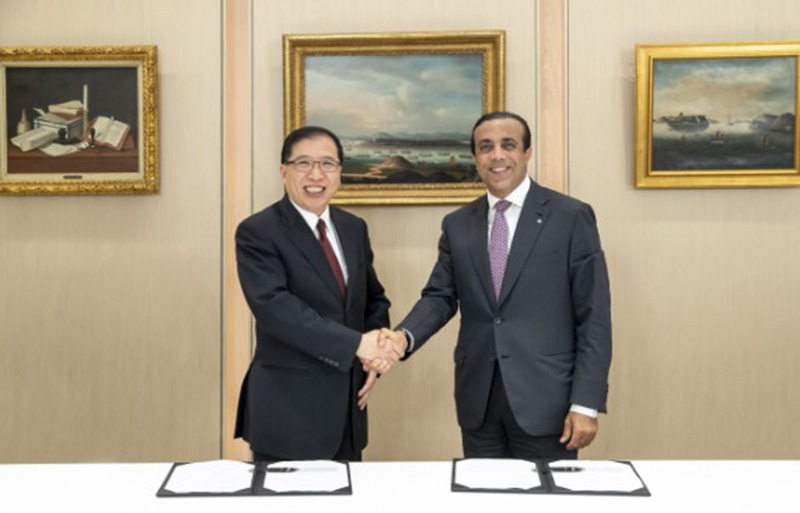 Mr. Omar Al Futtaim (right), Vice President of Al-Futtaim Group and Dominic Lai (left), CEO of AS Watson Group, signed an agreement to launch Watsons brand in GCC, with the first store being opened in October 2020
Mr. Dominic Lai, CEO of AS Watson Group, said: "We are delighted to bring Watsons to our beauty savvy customers in the Middle East, one of the fastest growing markets in the world. beauty products. Al-Futtaim has impressed us with their experience and proven track record in managing the quality of retail brands. We look forward to working with them to bring new in-store and online beauty experiences and trendy brands to customers in the region.
Named Asia's No. 1 Brand for 12 consecutive years (according to Campaign Asia-Pacific / Nielsen's 2020 "Top 1,000 Asian Brands" Online Research based on interviews with more than 8,000 people over 14 markets in the Asia-Pacific region), Watsons is well known for its customer engagement through a Loyalty Program with 100 million members and a social network of 30 million people; specializes in beauty, as well as fully integrated in-store and online shopping experiences. Watsons' commitment is to help customers "Look good, Feel great" every day.