Sino-Japanese stocks remained in green, despite US-China tensions
Asia's major stock indexes all rallied when entering a new trading week, despite US-China technological tensions continuing to swirl deeply.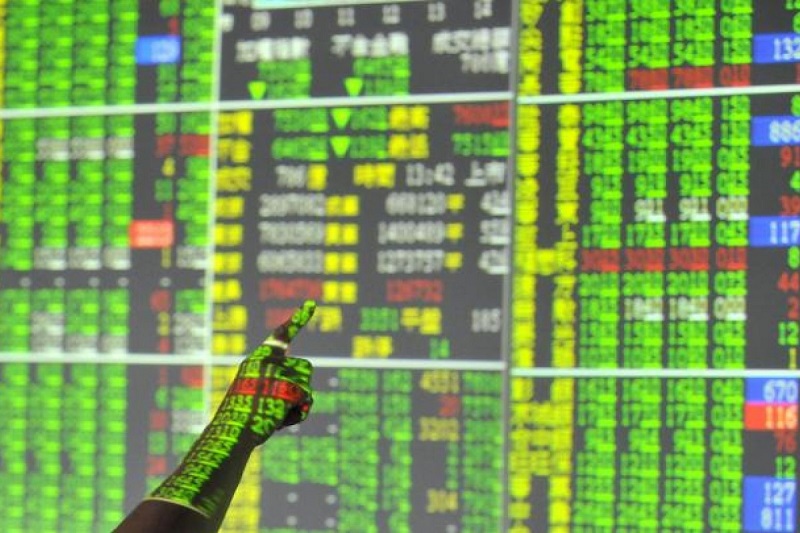 The Shanghai Composite Index rose 0.32% in the morning session of September 7. Photo: AFP
Mainland China stocks this morning 7/9 still received the green color after the statement of the US Department of Defense about the possibility of imposing export restrictions on China's largest semiconductor manufacturer (SMIC). Specifically, the Shanghai Composite Index rose 0.32% while the Shenzhen Component Index edged up 0.271%. On the Hong Kong stock exchange, the Hang Sheng index rose stronger with 0.69%.
The Washington administration is considering imposing export restrictions on SMICs, a Defense Department spokesman said. After the information that SMIC was put in the "sight" of the US, SMIC shares evaporated nearly 13% in the morning session of September 7.
SMIC is considered as an enterprise that plays a key role in China's semiconductor industry development strategy. The statement of the US Department of Defense marks a new step in the US-China technology war. Previously, Washington has repeatedly attacked major Beijing tech corporations such as Huawei, ZTE and most recently ByteDance's video app TikTok, with accusations of threatening US national security.
On the Japanese market, the Nikkei 225 index moved sideways while the Topix index rose 0.14%. The Korean market also kept the green with the Kospi index up 0.67%. In Australia, the S & P / ASX 200 index edged up 0.51%. Overall, the MSCI Asia-Pacific (excluding Japan) still rose 0.49%.
Investors are waiting for the release of trade data August of China with high expectations on positive numbers.
Oil prices on the Asian market went down this morning. After a drop of more than 2% at the beginning of the session, the price of Brent and US crude oil delivered in maturity cut the slide. Brent oil prices recovered in time and only fell 0.59% to $ 42.41 / barrel this morning, while US crude futures slipped 0.63% to $ 39.52 / barrel.
On the money market, the US dollar index against other major currencies rose from 92.0, set last week to 92,838. Japanese Yen slipped to 106.26 JPY / USD, from 105.6 JPY / USD. In contrast, the Australian dollar appreciated and traded 1 AUD / 0.732 USD compared to 1 AUD / 0.7284 USD.