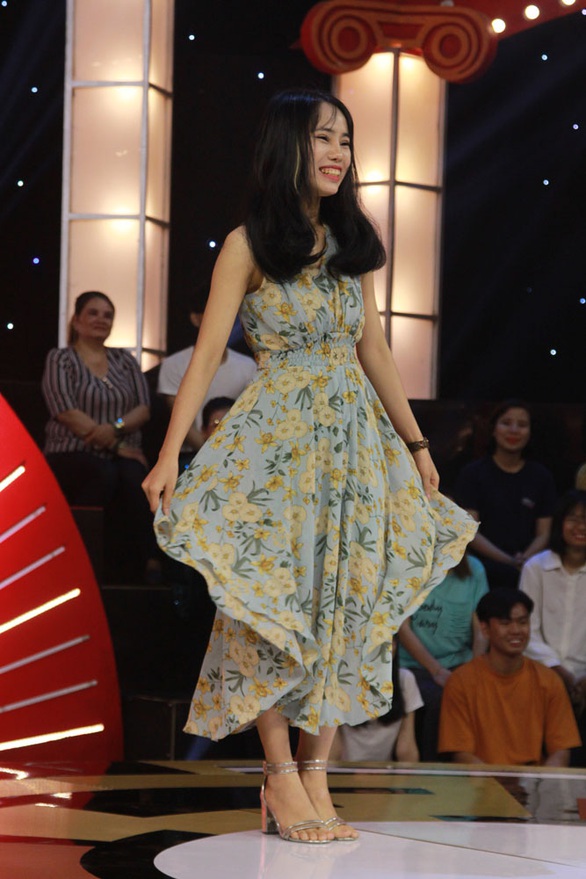 10-10 evening, robbery about 2.1 billion took place at Techcombank branch on Truong Vinh Ky street, Tan Phu district, HCMC. The suspect is Phung Thi Thang, a character who participated in many television and entertainment programs before.
In December 2019, Phung Thi Thang attracted attention when participating in the program Challenging comedians season 6. She has a lengthy introduction and comedy, making judges Truong Giang uncomfortable. Tran Thanh said that the female contestant looked like a cartoon character, guessing when she was a child she was a "fan" of Doraemon.
In the show, the female contestant also expressed her passion for a comedy career. Thang said: "I love comedy terribly, but I also love Tran Thanh, Truong Giang, Ngo Kien Huy more than comedy".
Phung Thi Thang took the stage name Kang Pi to take the Z-POP Dream Vietnam Audition
Despite his love for comedy, Thang's performance at The Comedy Challenge was not good. She makes judges and audiences bored by introducing too long about herself, her work, her interests.
When she suggested singing the self-composed song, Truong Giang refused to accept it and reminded her. But Phung Thi Thang did not listen to the examiner but continued to ask for singing. Thang also confirmed that he can sing in 7 languages, including Korean. The contest lasted up to 20 minutes, although there was no unique comedy.
When Thang showed off her composing skills and had many songs suitable for singer Hari Won (Tran Thanh's wife), she was asked by judge Tran Thanh for her phone number. Thanks to making Tran Thanh laugh in the first round, Phung Thi Thang won 2 million dong. In the second round, Thang soon stopped.
Phung Thi Thang used to take the stage name Kang Pi for a singing contest – Photo: SCREEN TIP
Before that, Phung Thi Thang took the stage name Kang Pi to take the Z-POP Dream Vietnam Audition (Touching Dream) exam in July 2019. In this program, Thang introduces himself as "musician, freelance singer and real estate dealer".
Thang revealed that he had participated in the qualifying rounds of many singing competitions such as The Voice, Vietnam Idol, Vietnam's Got Talent … but "when they got there, they announced that there was no parking space so they should go".
At Z-POP Dream Vietnam Audition, Thang reached the final and performed the song Because of love self-composed, cover Audio sound and Touching the bottom of the pain.
On his personal YouTube channel with the stage name Kang Pi, Thang specializes in covering hits, recently How You Like That, As a boy, Why aren't you home yet, Way Back Home …