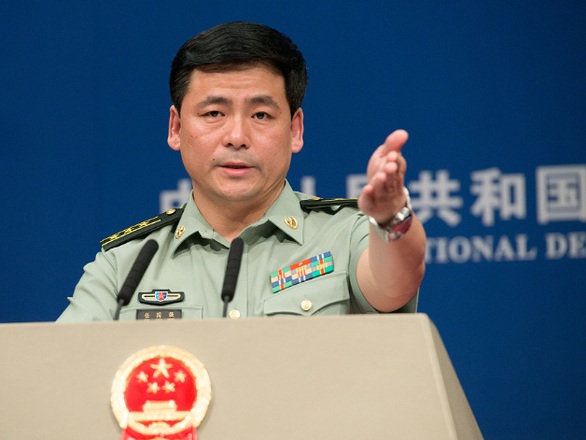 Mr. Zhang Shuili – spokesperson of the High Command of the Western China War Area (WAC) – Photo: PEOPLE'S DAILY
This information was stated in the statement Mr. Zhang Shuili – spokesperson of the High Command of the Western China War Zone (WAC), was posted on the official website of the military on September 8.
"We ask the Indian side to immediately stop the dangerous moves, as well as to seriously investigate and punish the gunmen to ensure similar incidents do not recur," said Zhang.
According to the WAC statement, China took a "countermeasure" after the Indian army crossed the LAC Reality Control Line, and "shot a warning" near Pangong Tso Lake, east of Ladakh. The LAC is the boundary line separating the territory controlled by India from the territory controlled by China.
However, the Chinese announcement did not specifically explain the response measures, nor did it specify whether the Chinese side shot a warning or not.
Both China and India have long maintained their commitment to avoid the use of weapons in sensitive border areas in the western Himalayas. However, this agreement still does not help prevent both sides from casualties.
In June, 20 Indian soldiers were killed in a clash with China. This incident has prompted both sides to increase additional forces at the border.
According to the Hindustan Times, The Chinese military's new announcement means that the first shot at the disputed border area between the two countries was fired for the first time in four decades.
Also on September 7, Lieutenant Colonel Harsh Wardhan Pande, Indian military spokesman, said five men were reported missing in the state of Arunachal Pradesh a few days ago.
"There are no clear lines running through the forest through the mountains, so these people may have crossed over to Chinese soil. This is all right," said Mr. Pande, who insisted these were common Indians.
Lieutenant Colonel Pande confirmed the Indian army on September 5 called China to ask questions directly about the suspicions of the Chinese army's arrest of these people.