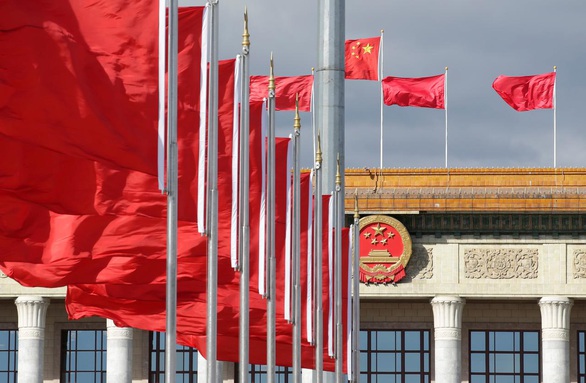 China called on the private sector to show greater loyalty to the country in the context of the country's economy facing many risks – Photo: REUTERS
Recognizing the increasing risk and the different values ​​and benefits between businesses, the Chinese government on September 16 issued a new directive to guide private enterprises to establish political stance.
"We should build core teams in the private economy who are trustworthy and able to work during critical times," the document said.
The Chinese authorities also called on private enterprises to participate in state-owned enterprise reforms and the Belt and Road Initiative, while promising to improve the business environment for business.
However, China's vibrant private sector is facing many challenges from the COVID-19 pandemic, despite Beijing's introduction of credit and tax support, as well as opening up areas of corporate capital state-owned monopoly.
Mr. Xin Sun – Lecturer of Chinese and East Asian Business at King's College London, UK – said that the current deep division with the US and the translation of COVID-19 is making the Chinese private sector more worried about their political position.
Also on September 16, the Chinese Ministry of Foreign Affairs voiced its support for the September 15 ruling of the World Trade Organization (WTO), claimed the US violated international rules when it imposed tariffs on Chinese goods in 2018, prompting a tit-for-tat tariff war between the two sides.
China said that WTO's ruling affirmed that the US violated international trade law.