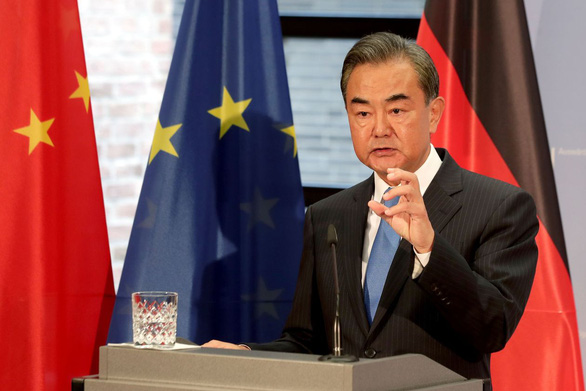 Chinese Foreign Minister Wang Yi – Photo: PRESS POOL
According to Radio CGTN (China), State Commissioner, Chinese Foreign Minister Wang Yi made a presentation on the initiative on September 8 at a conference on global data management in Beijing.
With the title Global Initiative for Data SecurityChina calls on countries to address data security "in a comprehensive, objective and ground-based way".
Accordingly, Mr. Vuong said that the global data security initiative will help combat acts of damaging critical infrastructure as well as data theft by information technology and forcing technology companies to store data. whether it arises abroad in their country of origin.
Vuong Nghi also said that the global initiative calls on technology firms not to create more "backdoors" in their services and products to collect illegal data, urging parties not to participate in campaigns. large-scale espionage by other countries, as well as not illegally collecting information of foreign citizens through the use of information technology.
Beijing believes that the global data security initiative is necessary, given the increasing risks in this regard, and the need for a global solution.
"It is imperative now to establish global principles and practices that reflect the wishes and interests of the vast majority of countries," said the document providing information on the new initiative by diplomats.
According to the newspaper Wall Street Journal, this is clearly a strong move by China to "counterattack" to the US campaign with allies and partners in the campaign to boycott Chinese technology equipment.
The Global Data Security Initiative was announced by China at a time of tensions between Beijing and Washington increasing on many issues, including trade and technology competition.
In recent months, President Donald Trump's administration has taken steps to prevent what it describes as a national security risk from Chinese tech firms, such as Huawei and ByteDance's TikTok app. , WeChat by Tencent.
But in the opposite direction, Beijing accused the US of imposing double standards, deliberately preventing the development of Chinese businesses in the US market.