Beijing objected to ByteDance being forced to sell its TikTok business in the US, accepting TikTok's shutdown in the US.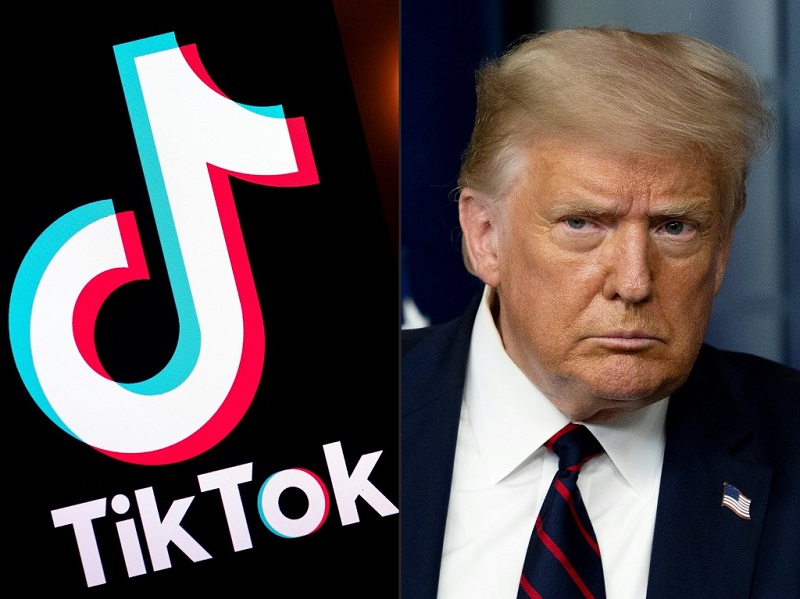 US President Donald Trump recently reaffirmed that the deadline for ByteDance to close the TikTok sale is still September 15, not to be extended. Photo: AFP
Chinese Internet technology company ByteDance rushed to negotiate to sell the TikTok business in the US to potential US partners, including the brightest faces Microsoft and Oracle after President Donald Trump made the "ultimate letter "forced TikTok to choose either to sell itself before September 15 or to cease operations in the US.
The head of the White House recently reaffirmed that the deadline for ByteDance to complete the sale of TikTok has not been extended, remains the September 15 mark.
However, a source familiar with Reuters said that Chinese officials said that if they had to sell TikTok, it would show that ByteDance and Beijing would become vulnerable to Washington's pressure.
ByteDance assured Reuters that the Chinese government had never suggested to the company that it should shut down TikTok operations in the US or in any other market.
China is ready to apply a new regulation on the list of technology products subject to export restrictions issued on August 28 to delay, two sources of Reuters said. any agreement by ByteDance.
The State Council Information Service and the country's foreign and trade ministries have not yet reached out on this.
When asked about Trump and TikTok at a regular press conference on September 11, Chinese Foreign Ministry spokesman Zhao Lijian accused the United States of abusing the concept of national security and urged the United States to stop. foreign business pressure.
The US partners are negotiating with ByteDance on 4 plans to implement the acquisition of TikTok in the US. With these options, ByteDance can still promote the purchase agreement without the approval of the Ministry of Commerce of China, by selling the TikTok business without including the main algorithms of this application.
ByteDance and founder Zhang Yiming have been caught up in a technological clash between the two world superpowers. Last month, President Trump issued an executive order requiring ByteDance to sell the TikTok business in the US or be "banned" from operating in this market with hundreds of millions of users, mostly young people.
US officials criticize TikTok for ensuring the privacy and privacy of its users. They are concerned that US user data could be transferred back to Beijing. However, TikTok confirmed that this unit will not comply with any request to share user data with the Chinese authorities.
Beijing has repeatedly voiced opposition to Trump's executive orders against TikTok and moves to enact new regulations restricting exports of technology products last August 28 expressed Beijing's voice on the matter. Analysts believe TikTok's user-personalized video proposal algorithms fall under Beijing's export restriction list.
Beijing's new export restrictions rules were not targeted at any specific company, but they reaffirmed their right to do so, Reuters quoted Chinese officials last week.