There are destinations that, due to their history, architecture, or culture, remind us of others that are close to us, and one of them is Compostela. We are not referring to the Galician capital, Santiago de Compostela, but to a charming town in Mexico that is well worth a visit.
The Mexican town of Compostela has located 48 km from the Mexican Pacific, in the Riviera Nayarit area, and is part of the magical towns of Mexico. Your full name –Town of Santiago de Galicia de Compostela de Indias– is a tribute to the Spanish city of Santiago de Compostela.
The Mexican Compostela is a city colonized by the Spanish Empire that belonged to the old province of Nueva Galicia. Founded in 1530 by Nuño Beltrán de Guzmán, it had previously been inhabited by the indigenous peoples of the dominions of Mazatlán.
What to do in the Riviera Nayarit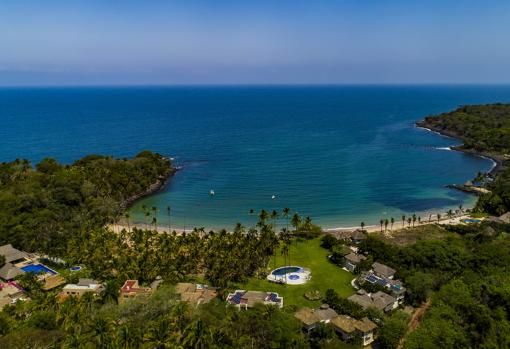 This corner of the Riviera Nayarit has great natural wealth, with historical and cultural monuments of great value, and with dream beaches around it that have some of the best luxury resorts the world, such as the future One & Only Mandarina, which will open its doors this fall.
Some of the places of interest in Compostela are the parish of Santo Santiago Apóstol, the El Molino pool, the Santana pool, and the railway station or the ruins of the Miravalles hacienda.
The Museum of Compostela is another recommended visit. It currently has a dense archaeological and historical collection of the city and shows from ceramic or metallurgical objects that account for pre-Hispanic Nayarit, as well as maps, photographs, weapons, and other objects that narrate the historical processes of this region of the kingdom of «Nueva Galicia ».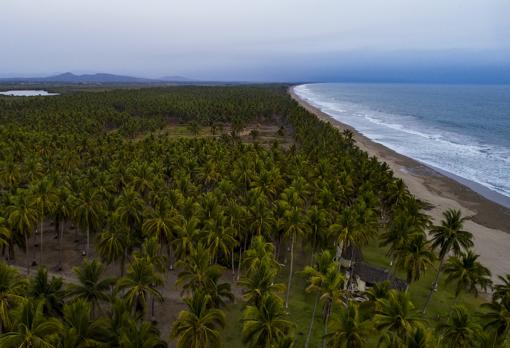 Compostela is also less than an hour from some of the best beaches in the Mexican Pacific. One of the most popular is Guayabitos, from which we can travel the entire Riviera Nayarit coast: Sayulita, San Pancho, Bucerías, San Blas, or Nuevo Vallarta. Without a doubt, a perfect destination that combines history, tradition with rest, and relaxation.