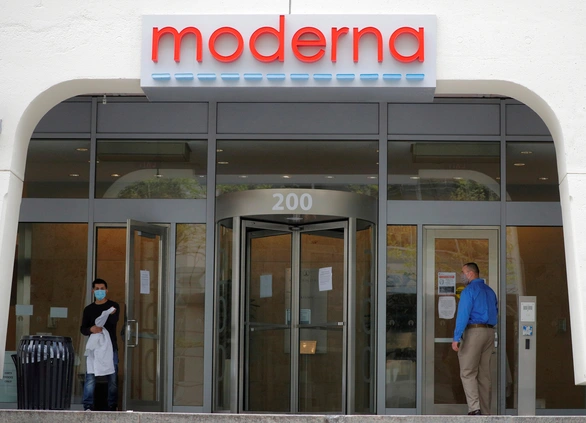 Moderna Therapeutics Headquarters, one of the companies developing COVID-19 vaccines in the world, in Massachusetts, USA – Photo: REUTERS
Companies, including Pfizer, GlaxoSmithKline, and AstraZeneca, issued "historic pledges" after concerns over vaccine manufacturers might bypass the safety and efficacy standards in the racing field of the COVID-19 vaccine.
The above companies are committed to maintaining "the integrity of the scientific process while working towards the first COVID-19 approval."
In addition to the three companies above, Johnson & Johnson, Merck & Co, Moderna, Novavax, Sanofi, and BioNTech also participate in this joint commitment, according to Reuters news agency.
As of 6 am on 9-9 there were over 27.6 million cases of COVID-19 globally, including more than 19.8 million recovery cases and more than 900,000 deaths from coronavirus, according to Worldometers.
The United States is still the country with the most infections in the world, with over 6.5 million cases. Coming in second is India (more than 4.3 million cases), Brazil in third place (over 4.1 million cases) and then Russia (over 1 million cases).
The number of people with COVID-19 increased when schools reopened
In New York (USA), seeing a spike in COVID-19 cases after students return to school, governor Andrew Cuomo on September 8 said he could order kindergarten to middle schools. High school students must report the number of students and staff with COVID-19. Mr. Cuomo added that universities with more than 100 infections will be forced to switch to online learning.
Likewise, Canada is also concerned by a surge in COVID-19 cases as schools across the country begin to reopen. Medical official Theresa Tam on September 8 reported an average of 545 daily recorded cases over the past week, up from an average of 300 cases in July.
"It is not a good signal" – Tam said.
Currently, Canada has more than 132,000 people with COVID-19, including 9,146 people who died from the coronavirus, according to Reuters.
In Europe, British Prime Minister Boris Johnson will announce on September 9 the strict new blockade measures across the entire UK amid the rising number of COVID-19 infections. Accordingly, the UK will ban gathering of 6 or more people from September 14 and will penalize if they violate.
"We need to act now to stop the spread of the virus," said Johnson.
He recorded 2,460 new infections on September 8, slightly lower than two days earlier, but still above the average of about 1,000 cases a day in August. With more than 352,000 cases, the UK is standing. ranked 13th in the list of countries with the most infections in the world.