Bike journeys are tracked accurately and scientifically
Choose for sustainable fitness trends
It's no coincidence that cycling has become a favorite sport for many people. Anyone can buy a bike and start their workout – saving money, moving comfortably without being confined in the gym space, and protecting the environment.
The strong development of this department has made the demand for professional auxiliary equipment even higher as users are willing to invest in a quality experience.
Outstanding in this field, AROFLY is a Taiwan based company with over 40 years of manufacturing bicycle sports accessories. Proudly coming from Taiwan's "Silicon Valley of Asia", this brand is committed to providing the best quality products that meet the highest standards of professional drivers.
Honored at the prestigious Taiwan Excellence Awards, the business is constantly striving to carry out the mission of promoting the sport of cycling and popularizing the use of power meters for bicycles.
Flexible solutions for each training need
With 3 different product lines, users can learn and choose a solution that best suits their needs.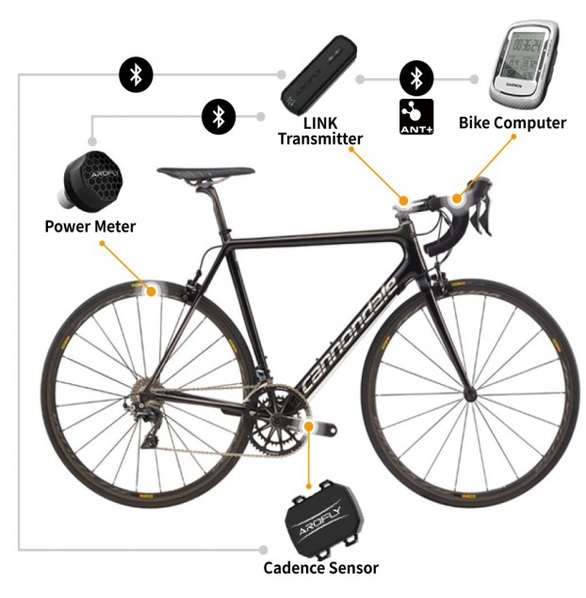 The brand's smart ancillary products
If you are new to the sport and want to know the basics of distance and time, AROFLY LINK is the right choice for simplicity, receiving data from the sensor, and transferring data. data to other force meters.
Meanwhile, AROFLY ELITE and AROFLY X-ELITE satisfy the higher demands of cyclists. Acting as a data receiver and display, these two types of force meters can display a full range of information, including Performance, Rev, Speed ​​, and Heart Rate from the sensor to the user.
It is also easier than ever to control, monitor, evaluate parameters to improve cycling performance when all moving data is uploaded to AROFLY Cloud.
More than ever, beginners as well as mid-range cyclists can now fully control, adjust, and achieve optimal performance with the help of the smart auxiliary products mounted on the recorder. crowded bicycles.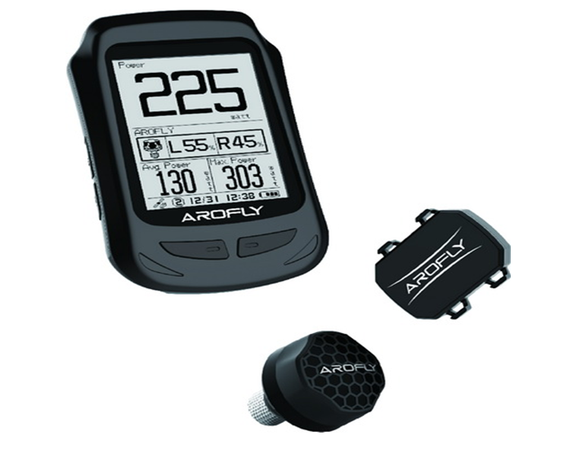 Features a full measurement and display of information, including Performance, Rev, Speed ​​, and Heart Rate from the sensor to the user
AROFLY's power meter is compatible with most bicycles, easy to install, and use. In particular, understanding the need to find convenient sports accessories, this power meter is compactly designed with the size of a bottle cap, becoming a force gauge for bicycles. the world's smallest and still fully integrated with the necessary functions.
This year, at the Taiwan International Trade Fair – Taiwan Expo 2020 in October, this brand will bring its breakthrough products to Vietnamese users.
Taiwan Excellence is an award honoring outstanding Taiwanese innovative products that bring great value to global consumers. Judged by the fields of Product Research and Development (R&D), Design, Quality, Marketing, and Manufacturing, the Taiwan Excellence Award has been recognized in more than 100 countries around the world.
Returning to the Taiwan International Trade Fair – Taiwan Expo 2020 in October here on an online platform, 98 products from 38 top Taiwan Excellence award-winning brands will bring together the perfect designs. and memorable experiences for Vietnamese consumers.
Furthermore, this year's event continues to welcome the participation of singer/actor Minh Hang – Image Ambassador of Taiwan Excellence 2020 campaign in Vietnam.
Vietnamese consumers will not only have the opportunity to admire and interact with Taiwan's breakthrough innovations anytime, anywhere at the Taiwan Expo 2020 Online Fair but also can experience and shop with their own eyes. this product at Taiwan Excellence Store – Crescent Mall (District 7, HCMC).