The story of a racer who drove the future six-time champion "F1".
Among the main rivals Lewis Hamilton by Formula 1 call Nico Rosberg, Sebastian Vettel, Fernando Alonso and Felipe Massu. Each of them caused the six-time champion a lot of problems in battles for titles and victories (and some even won battles). However, the most serious rival of the future motorsport star was the world kart champion – Colin Brown.
Despite the huge talent (which is recognized by absolutely everyone), Lewis' compatriot never achieved success in his racing career. Brown did not even manage to get to Formula 1, although he came very close. True, in the end, his path in racing ended in collapse and depression – while the former rival took title after title.
Brown endured future motorsport stars while still in karting
Colin's family did not have extensive bank accounts. And the pilot himself was very shy in the company of other racers: he was in awe at the sight of successful juniors like Jenson Button (future F1 champion) and Anthony Davidson (future WEC champion).
But everyone knew about Brown's speed, and few could match him. Therefore, he was taken to Team Rambo (former Button team) from the JICA youth championship (Junior Intercontinental A – karting champion class with 27 hp cars, 145 kg weight with a pilot and for the age category 11-15 years). Brown headed the regional championship and became the main star of the junior team. He abruptly broke into the Italian Torneo delle Industrie (100 young pilots are participating in it), finishing the first season in seventh place in the ICA class (cards up to 36 hp, weight of the car with a pilot up to 160 kg).
However, Brown could even have won the tournament if not for the suspicious nagging of the judges. After winning the penultimate kart race, Colin was taken for a technical check, the result was canceled, and the confiscated part of the engine was not returned without explanation. This did not stop Brown from winning the final race in Parma. But his car was again subjected to a thorough examination and the pilot was again disqualified. In addition, Colin was completely banned from participating in Italian races.
"I was 13 years old," the Englishman now recalls, "I was devastated. I liked Italy, but it felt like the whole country was against me. I don't know what I did. "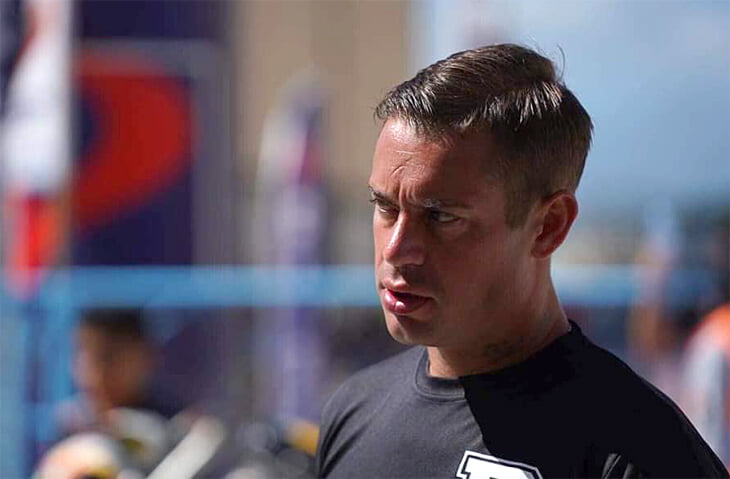 As a result, the Italians lifted the ban within a year, and Brown's career took off again. Colin became the vice-champion of the Torneo Industrie and in 1999 moved to Formula A – the most prestigious of all karting championships. Ahead of him was a new triumph – the world karting title, won in the final test race in Braga.
Young Lewis Hamilton, Nico Rosberg, Lucas di Grassi, Pastor Maldonado, Robert Kubica, Guido van der Garde, future WEC star and Le Mans winner Loic Duval, three-time vice-champion of Le Mans Mike Conway, Toto Wolff's future wife Susie Stoddart, and with them Colin Brown. Now the participants of that race remember the past with warmth.
"That season was amazing," says Lewis Hamilton. – It's almost like the karting era of Senna and Prost. So many good pilots … One of my favorite years of my career. "
His former partner (even in karting) Nico Rosberg completely agrees with the sixfold: "The competition was high. Very high! I was the youngest, I was 14. Colin was one of the first people I spoke to when I arrived in Italy. At that time he often won and showed talent. "
The Portuguese race became the battleground of Hamilton, Monegasque Piccione and Brown. Lewis had technical problems during the race, and he fell sharply behind. However, defending Hamilton from the Monegasque attack was a good lesson for Colin.
"When I overtook Piccione on the last loop and we were on a straight line, I decided to do the same as Lewis," recalls Brown, smiling. – I "opened the wicket for him," and he naturally went on the attack. Only when I saw his nose, I "slammed the gate," as a result of which I threw him back, gaining the necessary time.
Colin became the world champion, and then won the prestigious tournament of young pilots in Monaco as part of the Junior Monaco Kart Cup (the main class trophies at different times went to Kubica, Vettel, Sainz and Leclair). These are his main career achievements. Unfortunately, things didn't go according to plan.
Battle for the title of "British chief"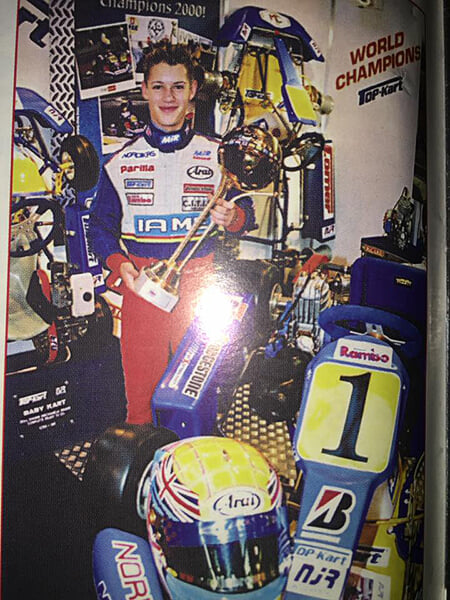 While the struggle between Hakkinen and Schumacher was in full swing in Formula 1, England was waiting for their new stable champion. There were many contenders, but Colin Brown and Lewis Hamilton were named among the main ones.
"He was older than me and Nico (Rosberg) and always one step ahead," says Lewis. – Everyone followed his races, and he looked like someone you would definitely root for. He was really cool. Colin is a very talented driver. "
For the defeat in Portugal, Hamilton fought back in Japan in the same year at the World Karting Cup. Brown struggled with McLaren's protege for 20 laps, but was unable to keep behind and was only third. As a result, they divided the titles of the four most prestigious tournaments of that year equally. However, further their paths diverged.
The point is an important advantage of Lewis: the future six-time enjoyed the strong support of McLaren and Mercedes, while Brown remained a loner. You might get the impression that Colin is offended by the situation, but he has his own eyes.
"A lot of people think I must be very angry with Lewis," Brown replies. – But it's quite the opposite. Lewis is the best driver I've ever met. "
In general, according to Colin, he and Hamilton had a good relationship.
"We were friends. We spent the holidays with our families, hung out together in hotels, and then hacked each other on the track, but within reason, of course. We often crossed paths, and every time, looking after him, I thought: "There is something in this guy." The rivalry was tough for both of us, as I and Lewis wanted to be the main British in motorsport. But he was too good. "
They will meet again in 2001 in British Formula Renault. Then Lewis will succeed, and Colin will fail.
The decisions of the agents and his father did not leave Brown a chance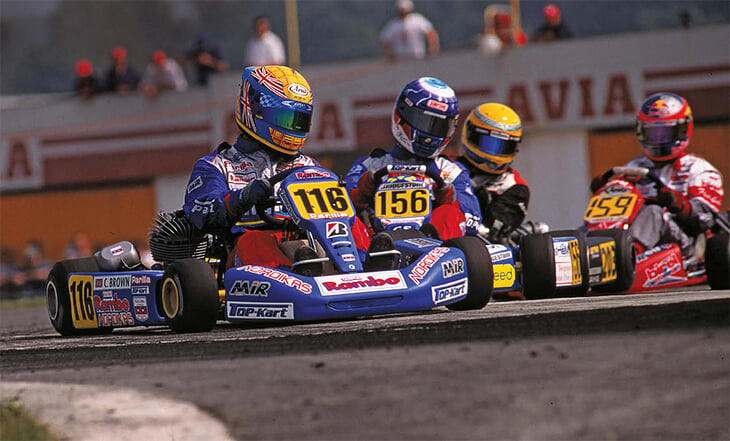 During Colin's karting performances, his father has traditionally played the largest role in promotion. However, after bright victories, the Brown family turned to ex-racer David Hunt. He agreed to help them, but before sending Colin to the British Formula Renault, he enrolled the young pilot in the racing school Pentti Arikkala (Finnish rally star).
Later, The Flying Finn wrote to David about the abilities of the new protégé: "Never before has such a talented guy appeared in my classes – and since 1984 I have trained about 9000 people".
Brown made his debut brightly. At the very first stage he was recognized as the racer of the day, and in the practice of the second race no one could beat his time. "It was the coolest feeling I've ever had," Colin recalls of those times.
Immediately after that, Hunt received a contract offer from Flavio Briatore himself – the boss of Benetton (who made Michael Schumacher the champion) and Renault, agent Fernando Alonso, Mark Webber, Jarno Trulli, Heikki Kovalainen and Nelsinho Pique. The manager immediately went to see Colin and his father.
"David said we could go after Briatore," recalls Brown Sr., "but we've heard too many bad things about Flavio. I asked if Hunt had enough money to get Colin into F1. David answered "Yes". We turned down Briatore. Three months later, David ran out of money. "
Later, Fabiano Beletti, Colin's agent in karting, turned to the Browns. The Briton moved to the Italian Formula Renault, but for a long time could not break out of the lower series due to lack of finance – so the Browns seriously contacted the Italian managers. Colin was faced with the opportunity to become a reserve pilot of "F1" – by the way, that is why the British were forced to refuse the services of John Byfield (manager of Jenson Button).
Sr. Brown says: "He (John) showed interest in the contract with Colin, but I replied that this question should go to the Italians. They were completely responsible for his career. "
The Browns didn't know then that they had made a mistake: Colin was seriously in debt to Beletti. To pay off the debt, the pilot (at the insistence of the Italian agent) even refused money when signing sponsorship contracts. Soon the cooperation was broken off.
Despite the collapse of the relationship, Colin still remembers the Italian agent with warmth: "Fabiano was a great man. I loved him, I loved his family. I didn't want to leave, but my father insisted. I had no choice, because it was he who was involved in my career. is he [Фабиано] said that he had money, but I no longer stood next to the racing car. We did not negotiate with the teams, there were no proposals. As if we have nothing left at all. "
Since 2004, Colin has no longer raced. For his father, this period also turned out to be extremely difficult, because it was his actions that interfered with his son's career.
"Once a couple of guys from the biggest karting team in Italy saw me in the elevator. – recalls Brown Sr. "They came up and said, 'When Colin gets on the track, we all stop working and watch him. We have never seen such riders. " As a father, it upset me very much. I really felt guilty. "
What happened in the end with Brown and where is he now?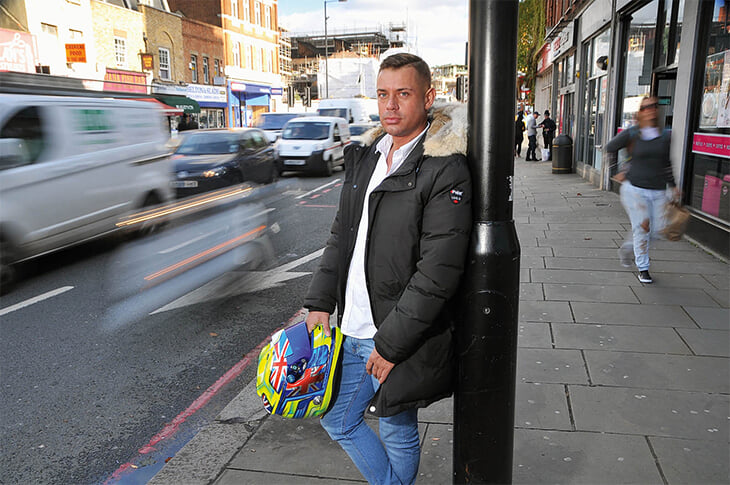 While his former rivals Nico Rosberg and Lewis Hamilton were putting up with Formula 2 and starting to compete in F1, Brown was living his life: "Every weekend I went to parties to get away from reality. I stifled my anger by walking, sleeping with women, sitting forever in bars and clubs. I've been doing this for years. I was broken. At some point I saw no reason to live. I have thoughts of suicide. "
All these years Brown worked as a karting instructor, but the inner pain has not disappeared anywhere. Colin's depression lasted for a very long time – over 10 years. He was helped by the birth of his daughter, after which the thoughts of suicide disappeared: "She returned the light to me. She gave me a reason to live. "
Brown recently returned to the wheel of a racing car thanks to his brother: "I was so nervous that day. But as soon as I zipped up, pulled on my helmet and got into the kart, everything disappeared. As if I never left. "
Colin spoke brightly again. He took part in the two final F1000 races (the British series of ultralight cars weighing 340 kg with open wheels with 170 hp motorcycle engines) with the support of the Chiron WSC: the Briton took pole position and finished on the podium in both heats. He even won the second one.
After that, he received new offers: for example, in 2019, Brown even participated in one of the Le Mans Cup races (a young series created in 2016 and inspired by the legendary 24-hour race), where, however, he could not even get in glasses. Much more successful than his performance in F1000 – 2nd place in the overall standings of 2019. Due to the next financial problems, Colin went to the start only three times, but he took full advantage of the opportunity: 3 podiums, 2 of which were victories.
Looks like Brown has an opportunity to start over. The only thing he needs is money: the team even asked the fans for help: for a full season in F1000, the Briton needs 34 thousand pounds for his own car, while he only has 5 thousand. It is not known whether the rider will be able to collect the required amount, but one thing is clear: he is still satisfied.
"I feel alive again," admits Colin.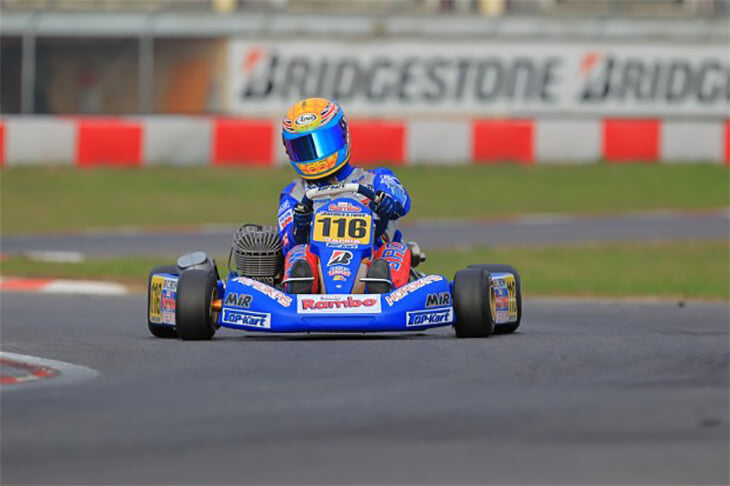 But it would still be very interesting if his career was a success. Everyone around speaks of him as the main talent of the generation. Perhaps he would now be the main competitor of his British colleague from Mercedes.
Even Lewis's father Anthony Hamilton is convinced of this: "Colin had everything: flair, passion, skills, abilities. He was always a real threat. If Colin drove in Formula 1 today, he would be one of the best. When I say this, my heart skips a beat. "
In 1995, the doctor saved Mika Hakkinen's life right on the track. He responded with a $ 2 million gift to the doctor's hospital
The racer forgot to press the button on the steering wheel – and lost the victory in the Grand Prix with the chances of an F1 title. The team covered him
The F-1 speed record of 397 km / h was set due to the ignorance of marketers. The car was made for the sake of beautiful numbers, the engineers laughed at it
Photo: colinbrown-racing.co.uk; facebook.com/Colinbrownracing; facebook.com/Colin Brown; autocar.co.uk