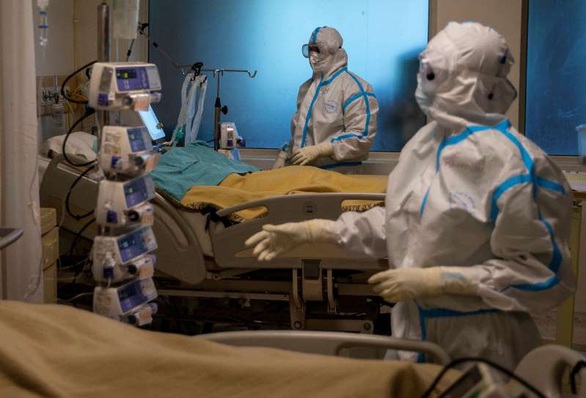 Doctor treating patients COVID-19 at a hospital in New Delhi – Photo: REUTERS
The New Delhi government has given the states more freedom to reopen their economies after unemployment skyrocketed in just three months of the blockade.
According to Reuters, before reopening, the number of new cases per day in the capital New Delhi has dropped below 1,000 cases, but after opening, it increased to 3,000 cases per day.
Hospitals in the capital are already outnumbered, as patients from other states come to enjoy better health care.
New Delhi hospitals are having many patients but few doctors – Photo: REUTERS
At Max Smart Hospital, Special Care Department (ICU) with 32 beds for COVID-19 patients is already full.
Patients who recover quickly are quickly transferred to another department to save ventilators for other patients.
"Everyone is mentally drained. The disease requires a constant level of care," said Ronak Mankodi, a doctor at ICU.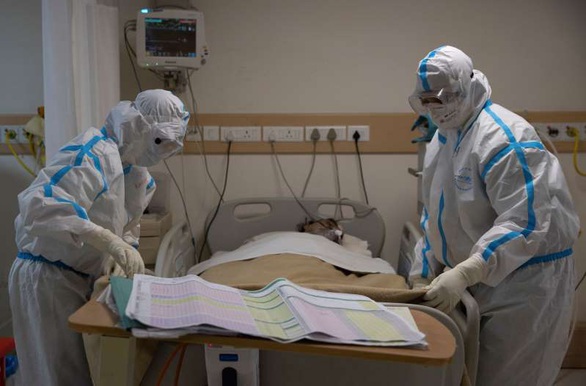 The care of patients with COVID-19 takes a lot of work – Photo: REUTERS
According to Dr. Arun Dewan – head of the special care department at Max Smart Hospital, one of the biggest challenges is giving employees a break after two weeks of strenuous work due to lack of manpower.
Data from the Indian Medical Association (IMA) – which represents 350,000 doctors across the country – shows that nearly 200 of the country's doctors have died of COVID-19.
"Most of them are over 50 years old and have preexisting background disease" – RV Asokan, IMA secretary-general, explained.
Mr. Asokan also said that the death rate of IMA doctors was 8%, higher than the average of the population.
Family doctors, the first contact with the patient, are at an especially high risk of developing the disease.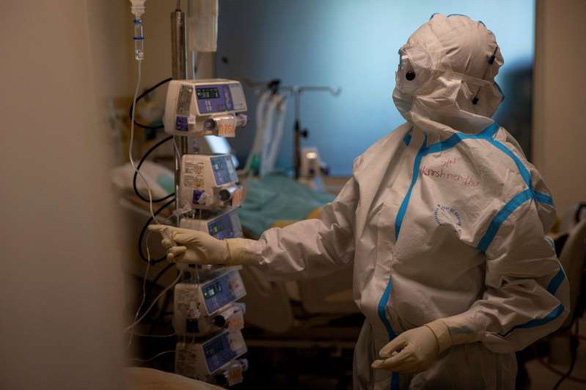 There have been many Indian doctors with COVID-19 and many doctors have not survived – Photo: REUTERS
Dr. Sunil Khandelwal, on the fourth rotation, said on the second rotation he had COVID-19 and was hospitalized.
"I'm just as scared as other patients," said Khandelwal.
Although he doesn't need oxygen or a ventilator yet, Khandelwal says his experience with COVID-19 is depressing, but he also has little time to rest before returning to work.
"We are exhausted but the cases are increasing exponentially, which is why we work. We are doctors and we have to work," Khandelwal said.
By Worldometers The number of deaths from COVID-19 in India is 71,844, compared with more than 193,000 in the US and 126,000 in Brazil.
However, the number of COVID-19 cases in India is second only to the US with more than 4.2 million cases.
India says their increased number of cases is due to more testing and high recovery rates suggesting that testing, tracking, and treatment strategies are working.