According to Reuters, the list of technology companies subject to VAT tax in Indonesia is growing. In the new list released this week, Indonesia added Microsoft and Alibaba Cloud, a subsidiary of Alibaba, along with six other tech companies such as GitHub, UCWeb Singapore, Nexmo.
The taxation will be applied from November 1-11, according to the General Director of Taxation of Indonesia Suryo Utomo. Like many other countries, Indonesia wants to tax technology companies that do not have an office in this country but have revenue from the Indonesian market.
However, the corporate income tax is quite difficult when the company argues that they are located overseas so there is no obligation to pay tax.
Companies such as Microsoft, Alphabet (parent company of Google) are also protected by the US, where they are headquartered.
Facing this situation, in April, the Indonesian government chose to "go around" when enacting digital tax regulations for global technology companies.
Under the new regulation, "nonresident" companies that generate at least 600 million rupiah ($ 40,540) in revenue from digital products and services in Indonesia, or have at least 12,000 users per year, will be required to pay 10% VAT.
The first names that hit the top were Google, Facebook, Amazon, Twitter, and Netflix, which are not registered in Indonesia but have revenue from consumers in the country.
This law also allows Indonesia to impose VAT on goods and / or services that are traded through e-commerce platforms.
VAT is an indirect tax that is levied on the end consumer but the entity that pays it to the collector is the businesses.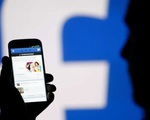 Australia decided to block Facebook, Google exploited the press