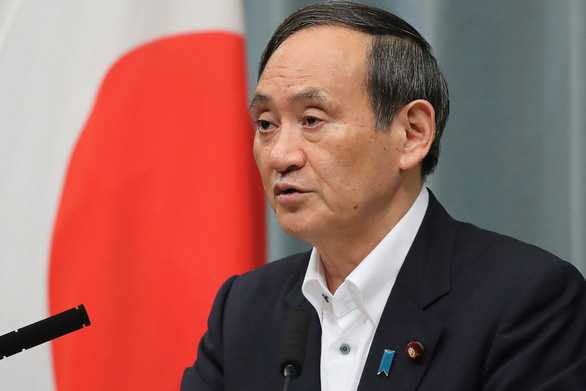 Japan's Chief Cabinet Secretary Yoshihide Suga is currently a bright candidate for the ruling Liberal Democratic Party (LDP) chair as well as for Japan's prime minister.
Mr. Suga said that "the COVID-19 pandemic is a big problem that cannot be solved by the Ministry of Health alone". Currently, as Reuters reported, the Ministry of Health, Labor and Welfare – the largest of all ministries – is responsible for Japan's COVID-19 anti-epidemic measures.
Suga Chief Cabinet Secretary also told Yomiuri newspaper that there is a need to streamline the government's digital strategies, which are managed individually by respective ministries.
The statements above show that the longtime aide of the Prime Minister has just resigned Abe Shinzo wants to go his own way and promote changes in government structure. However, Mr. Suga also pledged to continue implementing Mr Abe's "Abenomics" economic initiatives.
"Working from home is common in the COVID-19 epidemic, so I think this is proof that the government and private sector need to digitize," Suga said at a press conference September 7.
In addition, Mr. Suga announced new policies, mainly on the basis of the policies of the Prime Minister Abe administration, focusing on anti-epidemic measures COVID-19, job creation and foreign affairs. Japan's Chief Cabinet Secretary stressed that he would "continue the work and earnest efforts of Prime Minister Shinzo Abe to bring about more progress".
Mr. Suga pledged to prevent the COVID-19 epidemic from spreading at all costs, with the goal of having enough vaccines for all citizens by the first half of 2021.
Regarding foreign policy and crisis management, Mr. Suga announced that the government will "build foreign and security policies based on the Japan-US alliance relationship" and build "relations. stable with China and its neighbors ".
The campaign for the presidency of the Liberal Democratic Party (LDP) is expected to begin on September 8, before the LDP conducts a new presidential election on September 14. The Japanese House of Representatives will then elect a new prime minister, who is almost certainly the ruling LDP chairman.
Mr. Suga is currently the brightest candidate because he receives a lot of support from members of the LDP. Most likely, Mr. Suga will be selected as Japan's next prime minister.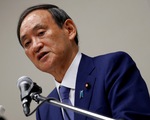 Japan may vote soon after it has a new prime minister