He scored the victorious Rubin on his father's birthday.
In 2019, Spartak was left without Ze Luis and Luiz Adriano, and the team urgently needed a striker. Ezequiel Ponce was bought for Oleg Kononov, and with him – Jordan Larsson. Sweden's top scorer at the time: 11 goals in 16 appearances for Norrköping.
Under Kononov, the Swedish forward played 8 matches, scored 1 goal and received 2 yellow cards. Of course, it is not very correct to evaluate the players in the system of the previous coach's failures, but Larsson looked completely out of place: because of him, Bakaev was sent to the left flank, and Jordan himself did not score, did not aggravate, did not work back.
Everything changed with the advent of Domenico Tedesco – under him Larsson blossomed, played 29 matches, scored 12 goals and made 6 assists. This season 4 + 2 in 8 games: the Swede remained silent in the derby, but already in the fourth minute of the next game, against Rubin, he threw in a beautiful victorious one.
Now Jordan is one of the leaders of Spartak, if not the main superstar of the team.
Number 23 and Jordan on the jersey is a temporary game. Larsson wanted this look to have fewer references to his father.
In Jordan's career, there has not yet been an interview where they did not ask or joke about their father. Larsson is sympathetic to this situation, but clearly not enthusiastic about it. Therefore, after moving to Spartak, he immediately asked the club to dispense with Henrik during the presentation.
So Larsson was offered to write on the shirt instead of the name Jordan and take the 23rd number – the forward immediately perked up and agreed.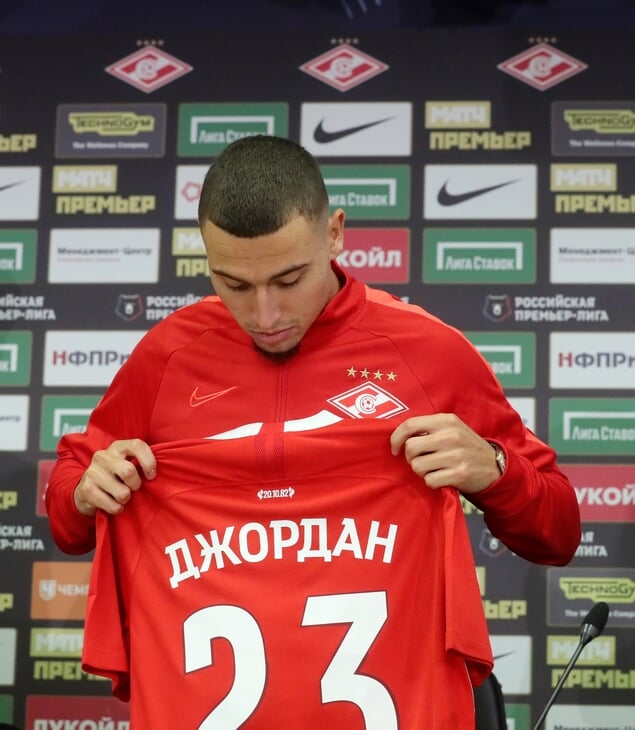 Moreover, Jordan (yes, Jordan turns into Jordan in Swedish transcription, as the player himself says) was named after Michael, and even before Spartak Larsson often posted Jordan's quotes on Instagram, admired his mentality and wore Bulls jerseys with the 23rd number.
In general, Larsson immediately made it clear that he is him, and dad is dad. For contrast, let us tell you how Spartak came to an agreement with another son of the legendary footballer, Janis Haji.
The Romanian side (led by Hadji Sr.) used aggressive marketing and was not shy about such visits in negotiations: "And now our diamond will enter. Look how good he is, all the girls in Moscow will love him. Give the guy number 10 and eliminate all fines from the contract. After this passage, the negotiations turned off – they did not want to take the top ten from Zelimkhan Bakayev and spoil the climate in the team.
People who are at least a little familiar with Larsson say about him about the same thing: "I don't want to make Larsson out of an unearthly character, he can just come to training and forget his boots, but for Jordan's conscientiousness we should thank Henrik. Larsson Jr. has a very professional and correct attitude to business, he will never say: "Do you even know whose son I am?"
Larsson also asked not only not to beat him through his dad, but also not to make any concessions because of his father's stardom. At the same time, Henrik is a huge authority for Jordan. When Larsson Sr. came to Moscow, Jordan's aspirations for his own identity quickly faded away, he simply existed nearby and did not stick out himself in any way.
So Larsson Jr. builds his career as follows: without his dad, Jordan exists in the "I am me" mode, with his dad, "this is us, the Larsson." It seems to be as competent and respectful as possible to the father.
By the way, in winter Larsson played enough with Jordan and began to write his surname over the number, and in the summer he changed the number from 23 to 11.
Larsson played poorly under Kononov, but the point was in the scheme and position on the flank. As soon as Tedesco rebuilt everything, Jordan immediately sparkled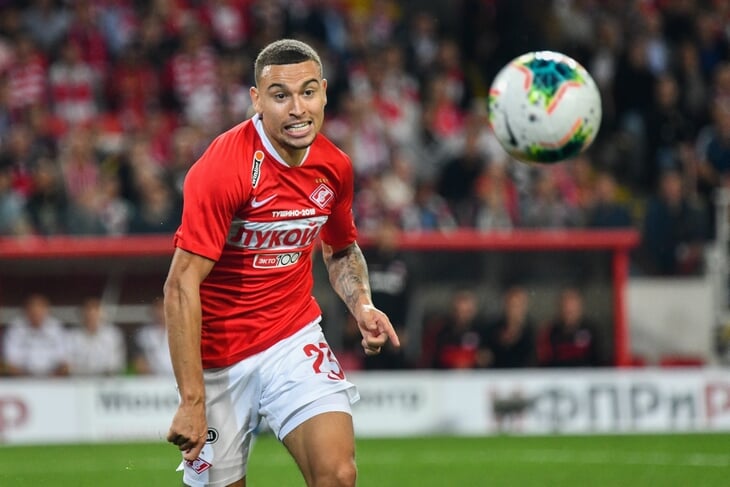 Larsson was born in Rotterdam and speaks Dutch, so he immediately became friends with Guus Thiel – they scored a goal and brought Spartak a victory in the away match against Wings of the Soviets. Then Kononov's team won 2: 1, the fans started talking about the revival, but then there was a series of 5 defeats in a row.
The goal in Samara was almost the only successful action of Larsson under Kononov. It is clear that under the previous coach, very few people impressed at all, but Jordan played completely faded. The scheme was a big hindrance: Kononov used 4-2-3-1, which ideally suited Thiel (was the top ten) and did not fit Larsson at all.
To understand the non-obviousness of the transfer: at Norrköping, Jordan blossomed and broke up when the team switched to a system with three central defenders. Larsson played either right-sided (six matches in 3-4-3) or second striker (twelve matches in 3-5-2). Shortly before moving to Moscow, Jordan generally acted from the depths, but still scored in three games in a row.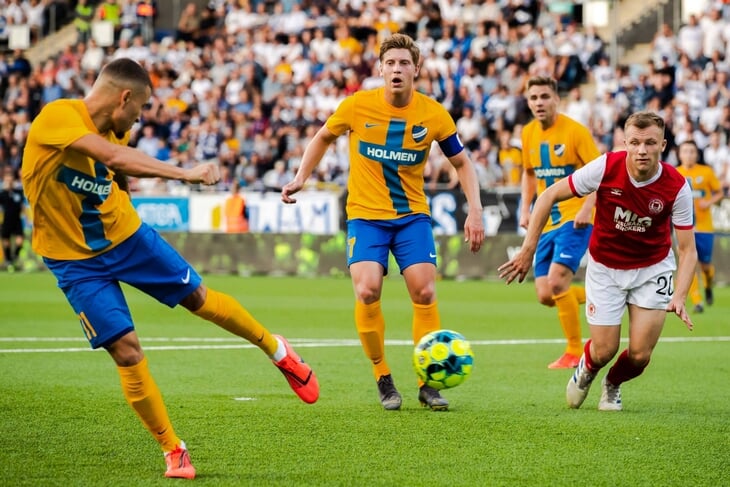 And suddenly he was brought to Kononov, who offers only two options – either on the flank (where Larsson once played, but did not show himself), or as a centerfighter (doubtful with a height of 175 cm and a weight of 69 kg). The Swede on the edge failed the match with Ural, and then Kononov stubbornly pushed him to the right flank – we cited the statistics and the result of this experiment a little higher.
When asked about playing on the flank, Larsson answered politically correctly, but still made it clear that it was not for him at all.
"Of course, I feel more comfortable in the middle," said Jordan. – I don't have much experience playing on the right, I'm used to being closer to the goal and looking for an opportunity to shoot or make a sharpening pass. But this is by no means a problem for me. If a coach makes me a winger, I will do everything in my power to become successful in this position. "
Larsson was very lucky that Domenico Tedesco came to Moscow and brought a line-up of three central defenders. Otherwise, we would still lament over Jordan's transfer and consider him just the son of a famous daddy.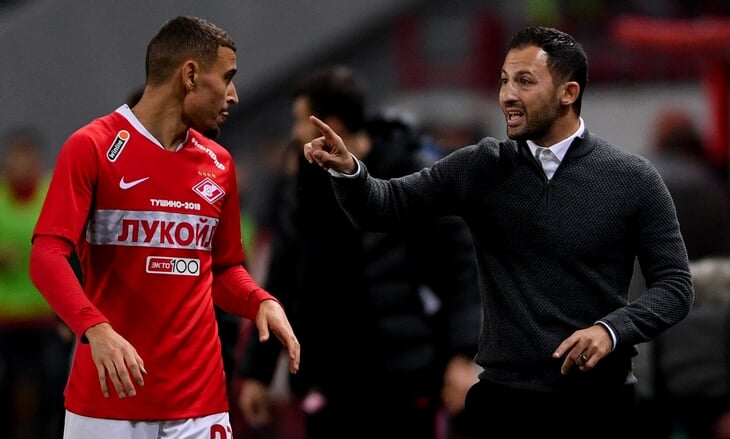 By the way, under Tedesco, the statuses of Thiel and Larsson turned dramatically: now there was nowhere to put the Dutchman, and many opportunities opened up for Jordan. Under Domenico Larsson played in all positions, where he was successful in the last season at Norrköping: offensive, inside, and even in a draw. And it worked everywhere.
Want Larsson to produce results? Just don't flank him.
Larsson is sensitive to the topic of racism. He and his father have the surname of Henrik's mother, although it should be a grandfather from Cape Verde
During the raging protests in the United States after the assassination of George Floyd, Larsson supported the BLM movement and posted a black square with the #BlackOutTuesday tag. In an interview, Henrik Larsson explained why his son could not pass by.
"My father is a native of Cape Verde. And instead of giving me my father's surname, my parents decided that it would be better if I had my mother's surname, "said Larsson Sr. "It was a way to protect me, and it's wrong. But then the situation was like this.
It's just a pity that they had to think in that direction. They thought how much it would matter to me. Foreign or Swedish surname?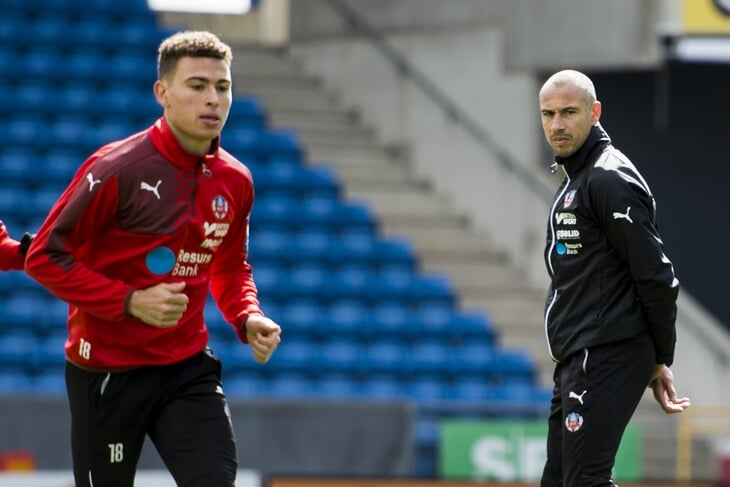 To hate people just because they are black … I don't understand this. I will never understand this. When you're good at something, people tend to forget about your skin color. First of all, we need to start educating our children, because it starts in childhood. "
Larsson Jr., in an interview with Sport24, also patiently answered questions on the topic.
"My grandfather came to Sweden from Cape Verde when he was young. He is African, and of course he is black. My father had problems when he was growing up because he is black. Perhaps my skin is not that dark, but I still feel the African heritage in my blood and I perceive myself that way.
Of course, this also applies to me personally to some extent. In the United States, this has been happening for many years: police brutality, arbitrariness towards blacks. The cops kill them. George Floyd is not the first victim, there have been many like that over time. And the death of George Floyd became a kind of starting point when the world paid attention to this problem. I hope we continue to pay more attention to it.
Of course, it's not just black lives that matter. Of course, all lives are important. But at a particular moment in time, we need to get attention and focus on what is happening in the United States and other countries where there are similar problems. And the meaning of this movement, this hashtag #blacklivesmatter is focusing on what's happening now, not what people literally mean. "
Larsson was happy when Spartak's Twitter offered him to Barcelona for $ 100 million. La Liga – Jordan's dream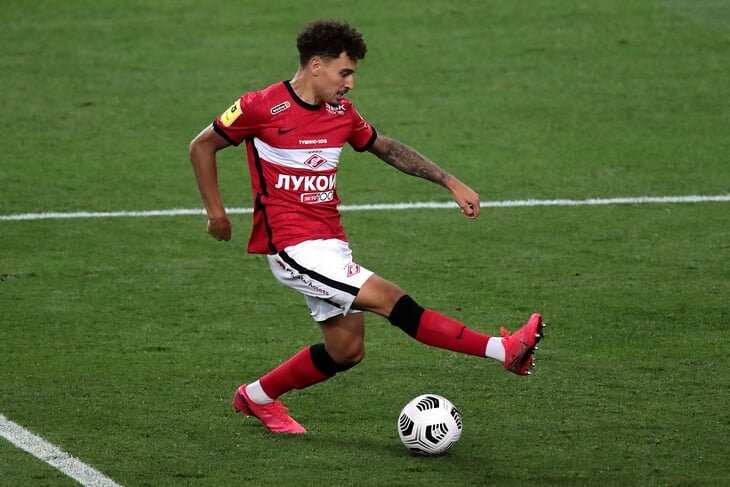 Larsson loves hip-hop and easily reads Drake's track God's Plan, and his other passion is video games. There are exactly three loves – FIFA, NBA 2k and Call of Duty.
Once Spartak hosted a fifa esports tournament, and Larsson played with the winner. Jordan completely copied his own style and transferred it into the game – for example, he constantly gave passes with his heels. After Larsson was asked about this, and he replied: "I did not pay attention, but now I thought that this is really so. Apparently this is a projection. As I perceive football, I play it on the console ".
In the team, Larsson, for obvious reasons, communicates more with legionnaires (for example, he speaks Spanish with Ponce), and from ours Jikia (as captain) and Zelimkhan Bakaev are drawn to Larsson.
In general, Bakaev has an insistent idea to leave for Europe, he even learns the language. For example, Zelimkhan talked a lot with Andre Shyurrle, constantly asked him about everything: about the World Cup, about the Premier League, about the speeches of coaches after defeats, about attitudes towards games. In short, Bakaev is trying to project himself onto great football careers.
Larsson has similar ambitions. For example, he has said more than once that Barcelona is his favorite team and La Liga is a dream. And I was just delighted when Spartak joked about him, Barça and 100 million.
We can guess who will be your transfer target, but we need this guy ourselves. Cook 100 million or don't even write. https://t.co/DXjJG9JcfL

– FC Spartak-Moscow (@fcsm_official) August 21, 2020
Larsson was very pleased that they wrote about this in Holland and Sweden, and even more – that not everyone there understood the joke and considered the tweet an official statement.