China kept the basic interest rate unchanged, mainland stocks fell the most in Asia
Most major stock markets in Asia – Pacific ended the first trading day of the week 22/2 in the red after China announced to keep the basic lending interest rate unchanged.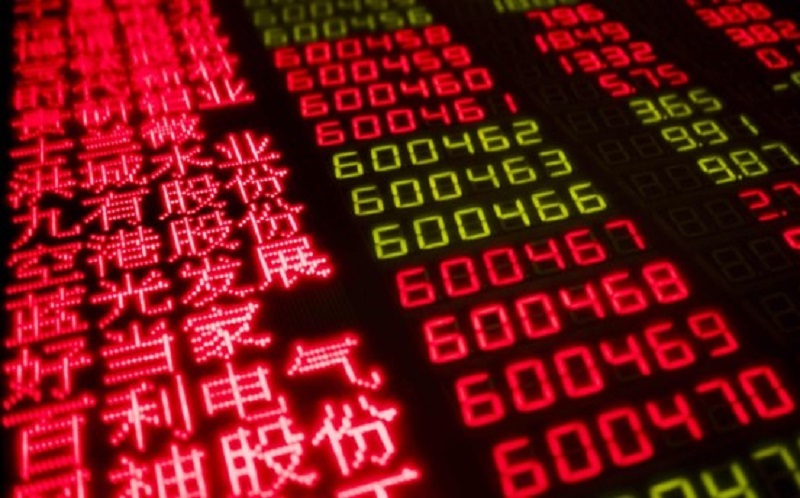 China's Shenzhen Component Index fell more than 3% on February 22 trading day. Documentary photo: AFP
The deepest drop was on mainland China 's stock market, with the Shenzhen Component Index slipping 3.072% to 15,336.05 points while the Shanghai Composite lost 1.45% and closed at 3,642.44 points. On the Hong Kong market, the Hang Seng index fell 0.89%, as of the end of the day trading hours.
In contrast, Japanese stocks went upstream with the region as the Nikkei 225 edged up 0.46% to 30,156.03 points, while the Topix index closed up 0.49% to 1,938.35. Korean stocks today still could not avoid losing trading day when Kospi slipped 0.9% to 3,079.75 points. In Australia, the S & P / ASX 200 index slipped slightly with 0.19% to 6,780.90 points. Overall, the MSCI Asia-Pacific (excluding Japan) decreased by 0.96%.
Last week, China decided to keep the basic lending rate (LPR) for one year term at 3.85%, as predicted by experts in a survey with Reuters earlier. Similarly, the basic lending rate for 5-year term of China is also stable at 4.65%. LPR is the reference interest rate for loans set monthly by 18 banks in China.
On the money market, the Australian dollar continued to soar to $ 1 "eat" $ 0.7868 after reaching $ 1 / $ 0.776 at the end of last week. Previously, the Australian dollar had reached 1 AUD for 0.7908 USD – the highest level since the beginning of 2018, according to Reuters.
Meanwhile, the US dollar index against other major currencies fell to 90,359, from above 90.9 recently established, while the Japanese Yen appreciated and converted 105.69 JPY / USD, compared to levels above 106 JPY / USD recorded mid-week.
Oil prices on the Asian market this afternoon went up, with Brent futures increasing by 1.21% to $ 63.67 / barrel while the US crude futures price also increased by 1.2% to 59.96. USD / barrel.