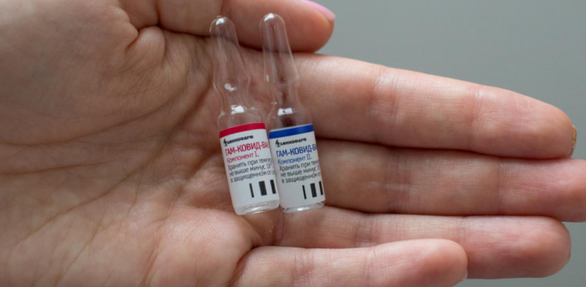 Moscow has started to vaccinate the volunteers Spunik V – Photo: REUTERS
The Moscow city government's website says 40,000 volunteers can be vaccinated. The vaccination consists of two doses with a 21-day interval.
Volunteers that are vaccinated cannot have COVID-19 or have close contact with anyone who is sick, not pregnant, or trying to have a baby.
Rakova says 35,000 volunteers have registered online and that they will be closely monitored through a special application.
According to the AFP, Russia will also soon provide vaccines to people in high-risk groups: health workers, teachers. These people will be vaccinated on a voluntary and supervised basis.
Last month, Russia announced that its COVID-19 vaccine – named Sputnik V after its first space-launched satellite in 1957 – had been approved.
The vaccine project was developed by the Gamaleya Research Institute in Moscow in collaboration with the Russian Ministry of Defense.
There have been many famous figures in Russia that have been vaccinated, including the daughter of President Vladimir Putin, politician Vladimir Zhirinovsky and Moscow mayor Sergei Sobyanin.
Russia's move to announce the vaccine early before the full completion of clinical trials has raised concern among Western scientists.
According to research published in the medical journal The Lancet last week, 76 patients in the initial vaccine trial all produced antibodies, but experts believe the trial is too small to prove safety and efficacy. fruit.
Yesterday, September 9, the Russian Ministry of Health said phase 3 testing would be more stringent and Russia was ready to produce 500 million doses of vaccine per year.
Russia currently records more than 1 million COVID-19 cases and more than 18,000 deaths, according to data from Worldometers.