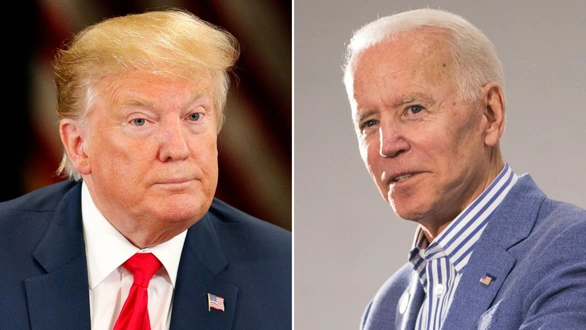 US President Donald Trump – who was accused by Democratic presidential candidate Joe Biden of putting people's lives at risk due to his handling of the COVID-19 pandemic – on September 7. He called Joe Biden "stupid" and asked Mr. Biden to apologize for the vaccine-related statements, according to Reuters News.
"Biden and his campaign partnership – who I think are unqualified and will destroy this country and the economy – should immediately apologize for the careless anti-vaccine rhetoric of They are. That undermines science, "said Trump in front of the White House.
Earlier, President Trump said that the COVID-19 vaccine would be available before the US presidential election. This has raised the question of whether political pressure will likely cause vaccines to be deployed before it can be proven safe.
Kamala Harris, Joe Biden's joint venture partner, said she would not trust Mr. Trump about having a safe vaccine ahead of the US election. And Mr. Biden urged the American people to pay attention to the advice of scientists.
President Trump – who recently received the official Republican nomination to run for president – said the Democratic couple's statements were "fake" and "just for political service".
Mr. Trump also called Mr. Biden "a fool", saying that Mr. Biden "wants our country to surrender to the virus". Previously, Mr. Trump once called this former US vice president "Joe Biden sleepy".
The two-word talk about the COVID-19 vaccine has shown that this problem could have a huge impact on the US presidential election in November. Trump's side admits he wants to get the vaccine fast. he said that his motivation was not political.
"There may even be a COVID-19 vaccine in October. The vaccine will be very safe and very effective. It will be distributed very soon" – Mr. Trump said.