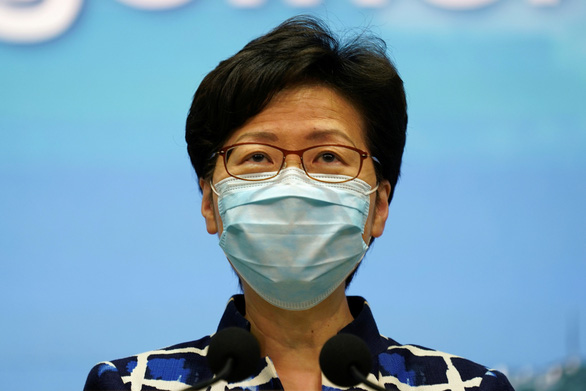 Hong Kong Special Zone Chief Lam Trinh Nguyet Nga – Photo: REUTERS
On August 23, the Chinese government said it had arrested 12 Hong Kong people in a boat off the coast of Guangzhou, China. These people are believed to be on their way to Taiwan as political refugees.
"The problem is not simply the question of how to bring them back. If Hong Kong people are arrested for violating mainland regulations, they must be dealt with according to the law of the mainland first", Ms. Lam explained.
According to the Hong Kong female leader, her government has an obligation to support Hong Kong people "stuck in any situation" outside of Hong Kong. She also said that Hong Kong's representative office in Guangzhou city will seek to assist these 12 people and liaise with the mainland government.
Associated AFP On September 7, it was reported that the attorneys representing some of the arrested people had no access to the clients. Ms. Lam did not respond to this issue when asked.
Neither mainland China nor the Hong Kong government publicly confirmed the identities of those arrested. However, local media reported that some of the arrested people are facing prosecution for participating in the protests last year.
One of them is believed to be Andy Li, who was recently arrested after the new national security law went into effect in Hong Kong on June 30. Another is said to have both Hong Kong and Portugal passports.
The Guangzhou Coast Guard said 2 of the detainees had the surnames of Li and Tang but did not provide further details.
It is still unclear what crime these people will face beyond illegal border crossing.
Ms. Lin also reiterated last week's statement that Hong Kong has no separation of power in Hong Kong, meaning that the city's executive, judicial and legislative powers all originate in Beijing.
The statement raised concerns that Hong Kong was under more control than before.