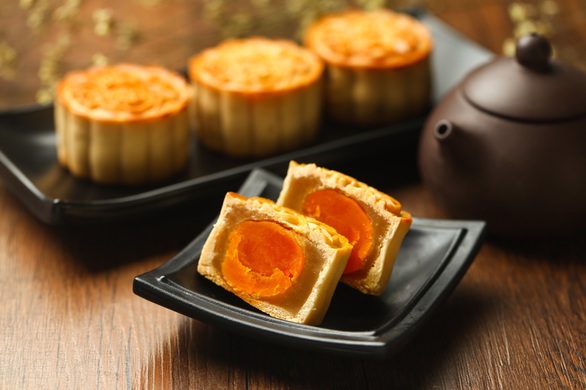 With the advent of these two Vietnamese Standards, businesses will simultaneously apply standardization for baked goods (moon cakes) and cakes, helping their products comply with safety criteria. most, fully comply with national quality standards, and most of all, keep consumers safe when using products that comply with these standards.
Converts to a standard
According to businesses, the TCVN on baked goods and cakes, which officially took effect on August 7, will help businesses have clearer quality standards to set standards for their products. Best.
In fact, announcing the moon cake quality standard is a prerequisite for companies and private production establishments to ensure product quality safety when producing moon cakes during the Mid-Autumn Festival.
This process has existed for a long time, but due to lack of specific standards, even though it is fresh cakes, meat cakes, moon cakes are managed according to the standards of dry cakes (biscuits). This also leads to many inadequacies in the comparison and application of standards for businesses
For example, with moon cakes, businesses have to apply their product groups to several other similar groups. Mooncakes or cakes that contain meat, eggs and seafood must comply with the technical standards of the most suitable group, the dry cake group (without fillings).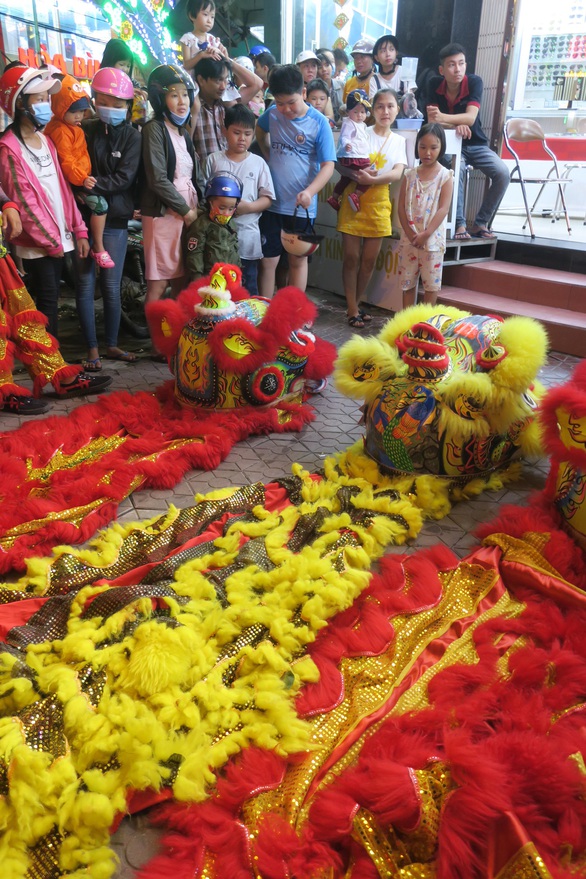 Dragon unicorn teams perform on the street during the Mid-Autumn Festival in Quang Ngai City – Photo: TTD
Notably, 2 newly born TCVN are applicable to all businesses (DN) producing and importing baked goods and cakes. Therefore, not only moon cakes, but the cakes defined as above, these TCVN can be applied such as pia cake, glutinous cake, cereal flour cake …
Ms. Hoang Mai, in charge of the trade union of a business in Thu Duc district, said that every year, the enterprise still buys a large quantity of moon cakes to give to partners and employees.
"When choosing a supplier, in addition to the reasonable price, we are very concerned with standards and quality … But it is really difficult because there are no specific standards. Now both cakes and moon cakes are already available. If we have our own quality standards, we rely on the enterprise's publication, so we can choose more peace of mind ", shared Ms. Mai.
All for the safety of consumers
Ms. Pham Khanh Phong Lan, head of the Ho Chi Minh City Food Safety Management Board, said that for the past two months, a plan to check food safety and hygiene with moon cakes has been implemented.
The inspection process focuses on the production facility, the origin of the moon cakes in the market, and examines physical and chemical factors such as microorganisms, heavy metals, mycotoxins, color changes, …
According to Ms. Lan, with the increasing demand of people when in the mid-autumn season, many production facilities focus on profitability, do not comply with food safety standards, which will lead to many potential risks. for consumer health.
Besides the famous brands of cakes, on the market, there are still many cheap moon cakes, of unknown origin, and imported cakes priced at only a few thousand dong.
Even as a "home-made" moon cake, according to Ms. Phong Lan, whether doing a small business or developing widely, it is necessary to comply with food hygiene and safety standards.
"As a rule, TCVN is a standard that helps businesses to refer to when building basic standards, although the law does not stipulate that enterprises need to note this information on product packaging.
Businesses will self-announce and take responsibility for the quality of their products. However, the introduction of a new set of standards for baked goods and cakes will also help regulators have a facility to check and manage moon cake production more easily, and to achieve The ultimate goal is to ensure the safety of consumers, "said Pham Khanh Phong Lan.