Riccardo and Vittorio Figurato, brothers, aged 30 and 33 respectively, received an e-mail that, directly, they considered a mistake. The email said they were going to be included in the list of the top 50 pizzerias in Europe, which was to be made public a few days later. Their first establishment, small and familiar, has only been open in Madrid for three years, and the announcement they made seemed to them too good to be true. However, they were attentive to the moment when 50 Top Pizza raised the ranking of its website. And, indeed, they were not in the top 40, nor in the 30, nor the 20 … A mistake, they thought. Until it was the turn of the top 10, and then they saw his name there: Fratelli Figurato. «It was very exciting and very important to us»They assure.
The Figurato brothers arrived in Madrid six years ago. Before they had lived for a time in Paris and London. In the capital of Spain they dedicated themselves to marketing in more or less conventional jobs, until the smell and taste of the pizzas from their homeland, Caserta, near Naples crossed his mind. «When you live in Naples you eat so many pizzas, you smell so much pizza, that you end up recognizing the good ones », Vittorio explains. Three years ago they quit their jobs to ride a first pizzeria, on calle de Alonso Cano, in a small place for twenty people. «In Madrid there was no tradition of Neapolitan pizza then. We began to study the mass and do tests, until we were convinced of what we were doing.
The Caserta pizzas are trendy. In fact, two of the winners on the Italian list for this contest come from that city north of Naples. "Caserta pizza pays more attention to the dough. It differs from the Neapolitan in that the dough requires a longer fermentation and maturation period. Its edges are thicker, and the ingredients are taken care of to make it lighter, "says Vittorio. They bet on that style and a simple place, with a homely atmosphere; for ingredients brought from their country and for a location close to the Italian embassy that assured them a public interested in their offer.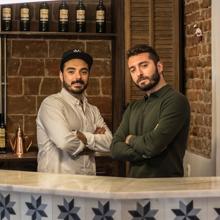 The success was swift, with the full sign hanging often. With this endorsement, in June 2019 they opened a second store on Calle de Larra (Fratelli Figurato – Trattoria Popolare), somewhat larger, for fifty diners, and with a menu that also included fresh pasta. In both establishments, their most popular pizza is margherita, in which they use San Marzano tomato from Naples. The second in its particular ranking is what they call Rock & roll, with mozzarella, bacon, which comes from Rome, homemade pesto and black pepper.
In the 2019 edition, the award for Best Pizzeria in Spain was obtained by Grosso Napoletano, which this time has been chosen as the Best Chain of Artisanal Pizzerias in Spain and among the 10 Best in Europe, in the 50 Top Pizza ranking.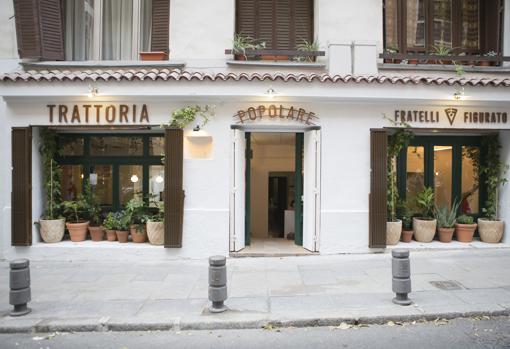 50 Top Pizza Europe 2020
one. 50 Kalò di Ciro Salvo Pizzeria London, London, England
two. Via Toledo Enopizzeria, Vienna, Austria
3. Bijou, Paris, France
Four. Bæst, Copenhagen, Denmark
5. La Pizza è Bella, Brussels, Belgium
6. Malafemmena, Berlin, Germany
7. Lilla Napoli, Falkenberg, Sweden
8. nNea, Amsterdam, The Netherlands
9. Pizzeria Luca, Copenhagen, Denmark
10. Fratelli Figurato, Madrid.
eleven. Kytaly, Geneva, Switzerland
12. The Bottega Siciliana, Moscow, Russia
13. L'Antica Pizzeria, London, England
14. Daroco Bourse, Paris, France
fifteen. Pizzeria Luca, Helsinki, Finland
16. Cirillo's, Dublin – Ireland
17. 60 Secondi Pizza Napoletana, Munich, Germany
18. Oi Vita Pizzeria, London, England
19. Faggio Pizzeria, Paris, France
twenty. Vinoteket, Oslo, Norway
twenty-one. The Dough Bros – O'Connells, Galway, Ireland
22. Forno d'Oro, Lisbon, Portugal
2. 3. 'O See St. James's, London, England
24. Araldo Arte del Gusto, Madrid.
25. Vicoli di Napoli, Lonres, England
26. Guillaume Grasso La vera Pizza Napoletana, Paris, France
27. Dalmatian, Paris, France
28. MadreLievito Llacuna, Barcelona.
29. Peppe Pizzeria, Paris, France
30. La Piola Pizza, Brussels, Belgium
31. Acqua & Farina, Lugano, Switzerland
32. La Balmesina, Barcelona.
33. Double Zero Neapolitan Pizza, Manchester, England
3. 4. Positano, Kiev, Ukraine
35. Sodo Pizza, London, England
36. Oro di Napoli, Santa Cruz de Tenerife.
37. Paesano Pizza, Glasgow, Scotland
38. 450 ° C, Turku, Finland
39. NAPLES Authentic Neapolitan Pizza, Fürth, Germany
40. Pizza Nuova, Prague, Czech Republic
41. 450 Gradi, Lidingö, Sweden
42. From Superette Pizza, Ghent, Belgium
43. Scrocchiarella. Moscow, Russia
44. Belli di Mamma, Budapest, Hungary
Four. Five. Majstor I Margarita, Belgrade, Serbia
46. Pizza 22 cm, Moscow, Russia
47. Animaletto Pizza Bar, Bucharest, Romania
48. Nonna Pizzeria. Warsaw, Poland
49. Ave Pizza. Warsaw, Poland
fifty. Kaja Pizza Köök, Tallinn, Estonia
In these awards, Italy has its own classification, which will be known on September 29, as well as the world top. For this reason, Italian pizzerias do not appear in the European top 50.