Most of the characters in the Penthouse defied tricks to climb to the top of money and status – Photo: SBS
"I absolutely do not die alone. I have to live for a congressman to live" – ​​Joo Dan Tae, tycoon villain in Penthouse, say when threatening and bribing a collusion MP with me.
That's how tycoons like Dan Tae live: hooking up with politicians, forming interest groups to manipulate the real estate market and give themselves the greatest benefit. In order to maintain his power and wealth, he bribed, embezzled, extorted, circumvented the law, and had sex.
And finally, genetic evil. His own daughter, Joo Dan Tae, bluntly declared to her father: "If you are with someone or pointed at by someone, I don't care. But if you are poor, I will absolutely not forgive".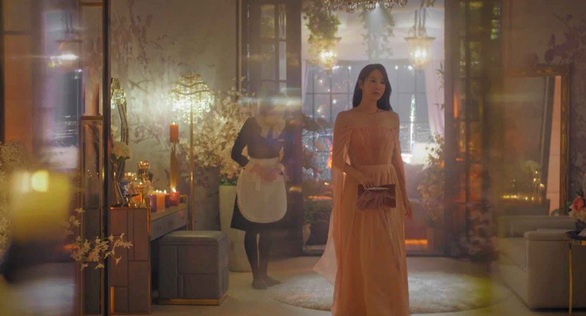 The royal background of the movie – Photo: SBS
The war for money and throne number 1
"High war" in Penthouse It is the battle for the number one spot in everything.
People often think that if you are rich, you no longer have to worry. But the film offers a different perspective: the rich also struggle in a much more fierce battle to become No. 1 – money, status, real estate, education.
The rich children are also severely educated, encouraged by their parents to fight for survival with their peers to win 1st place. And they have indeed fought, not only with talent but also with skill. Then, by horrifying violence, made this war go on for many generations.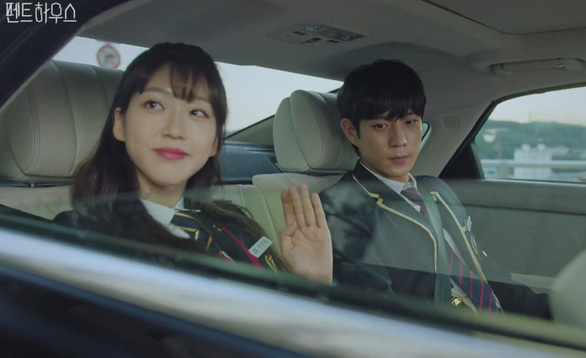 The rich children also inherited the brutal character from their father – Photo: SBS
C Families, evil stretched from his life to his mother's life and continued to children.
The film is a success thanks to its elaborate production, powerful cast, and a fascinating theme: the corruption of the elite, who are manipulating society around them.
The film revolves around a group of super-rich families at Hera Palace, a skyscraper in the golden land of Seoul.
The rich in the movie have in common is heavy class discrimination, forming groups of interests to profit from policies, lobbying to clear the ground to build buildings as commercial centers, killing people and harming people. for self-seeking, cheating, being violent, and treating the poor like trash.
Even among the rich, there exists a class distinction between the rich and the lesser.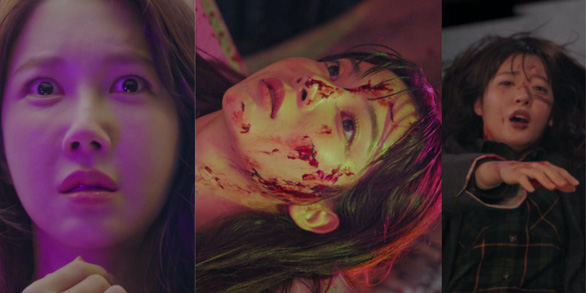 Poor girl character Min Seol Ah was bullied and brutally mistreated – Photo: SBS
Penthouse has a reflection value, social scene thanks to the high typical character cast. It is Joo Dan Tae (Uhm Ki Joon plays) – who gets rich despite tricks, the owner of the most luxurious penthouse apartment in the movie, who is also the owner of the Hera Palace building.
Dan Tae meets many personality and acts of conscience, can be considered the most typical in villain group.
That is Cheon Seo Jin (Kim So Yeon) – opera star, upper-class vocal instructor and daughter of the president of Cheong A Group – which owns a prestigious art school. That was Oh Yoon Hee (Eugene) – a poor woman who wanted to climb the social ladder, so she lost her honesty, betrayed her friendship.
That is Kang Ma Ri – a rich mother with the ambition to rise to the top position but bury the poor.
It is Joo Seok Kyung (Han Ji Hyun) – Joo Dan Tae's daughter, who bullies poor students so that she can rise to No. 1.
That is Joo Seok Hoon (Kim Young Dae) – Seok Kyung's twin brother, blindly loving his sister to support evil. They even assaulted and mistreated a poor schoolgirl before she died instantly.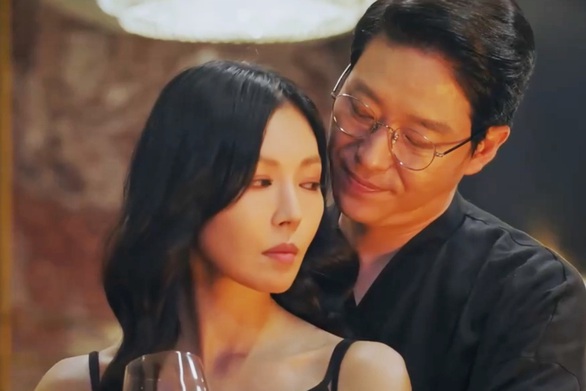 Joo Dan Tae and Cheon Seo Jin, the villain couple bonded together – Photo: SBS
Richness does not mean happiness
In such a world besieged by evil, it's hard to find a character who hasn't been tainted by evil or hatred in Penthouse. There are people with an honest nature but being used, trampled and robbed of everything, they crave revenge and become murderers.
The audience sympathized with the fate of Shim Su Ryeon (Lee Ji Ah), the protagonist and also the victim of many crimes from relatives and friends.
Su Ryeon is a rich lady "from an egg" but married without love, used, deceived and manipulated by her husband Joo Dan Tae for nearly 20 years, estranged by her stepchildren, and taken away. biological child without even knowing.
Although she is a wealthy, noble lady and lives in a splendid penthouse, Su Ryeon admits: "I'm not happy". She is also a very typical character for today's society: living in silk velvet, but life is full of tragedy.
This is also a tough point of view of the film, reflecting the simple beliefs and mistakes of many people: wealth goes hand in hand. with happiness.
Filled with high-class intrigue and tricks, Penthouse make viewers confused and pessimistic. Part 1 has just ended with a victory in favor of the villain, making the public talk more excited. As a result, expectations for sequels are higher than ever.
Part 2 of the series is scheduled to air in February 2021.
Trailer Penhouse: The upper war
Although there are complicated and confusing scenarios because of many tragedies and overlapping crimes, Penthouse: The high-class war is still the successful blockbuster of Korean TV in late 2020 and early 2021.
The final episode of the show achieved the national rating of 28.8%, higher than the final episode The married world in May and surpassed Sky Castle's record in 2019.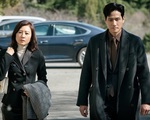 The subject of adultery has never been hot