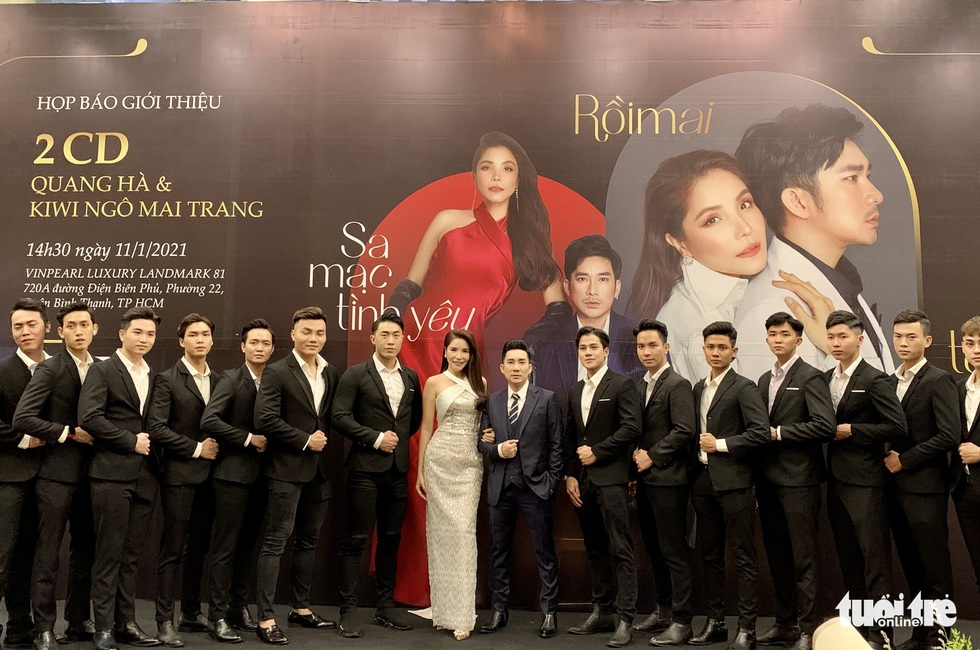 Quang Ha helps Kiwi Ngo Mai Trang get back to music after more than 12 years of marriage and childbirth – Photo: PHUONG NAM
A year ago, Quang Ha and Kiwi Ngo Mai Trang sang a duet Love boat on the waves very well, got the idea and planned to record the famous old songs to make two CDs at the same time. It is CD Tomorrow I give you and Desert of love.
CD Tomorrow I give you includes songs Tomorrow I give you (Trường Sa), Afternoon alone through the city (Trinh Cong Son), Autumn in the raina (Truong Sa), Unnamed article number 7 (Vu Thanh An), For the last time (Le Uyen Phuong), Blue eyes (Wukong Mien), Only you (Lam Phuong) …
And CD Desert of love Again are foreign songs with Vietnamese lyrics: Thousand years still waiting, O lover, buried pain, Ashes, White flowers, Winter leaves, Love boat on the waves …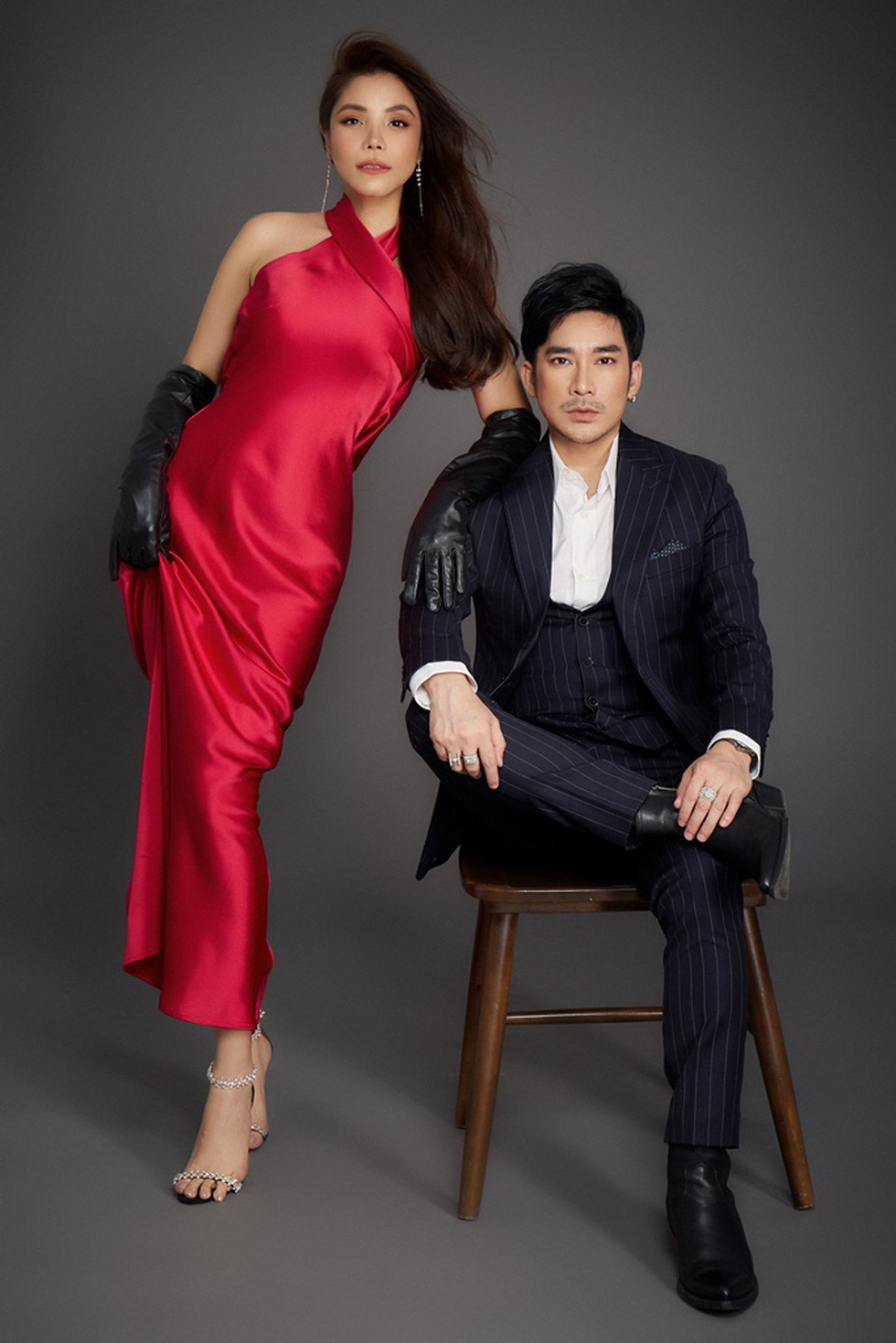 In the showbiz, Quang Ha is close friends with Kiwi Ngo Mai Trang – Photo: NVCC
Kiwi Ngo Mai Trang said that her strength was to sing soft love ballads, so combining with Quang Ha singing old music made her worry.
However, she shared: "Kiwi feels relieved to have 'teacher' Quang Ha beside her guide. The initial fear fades away, replaced by the excitement of trying out new music" …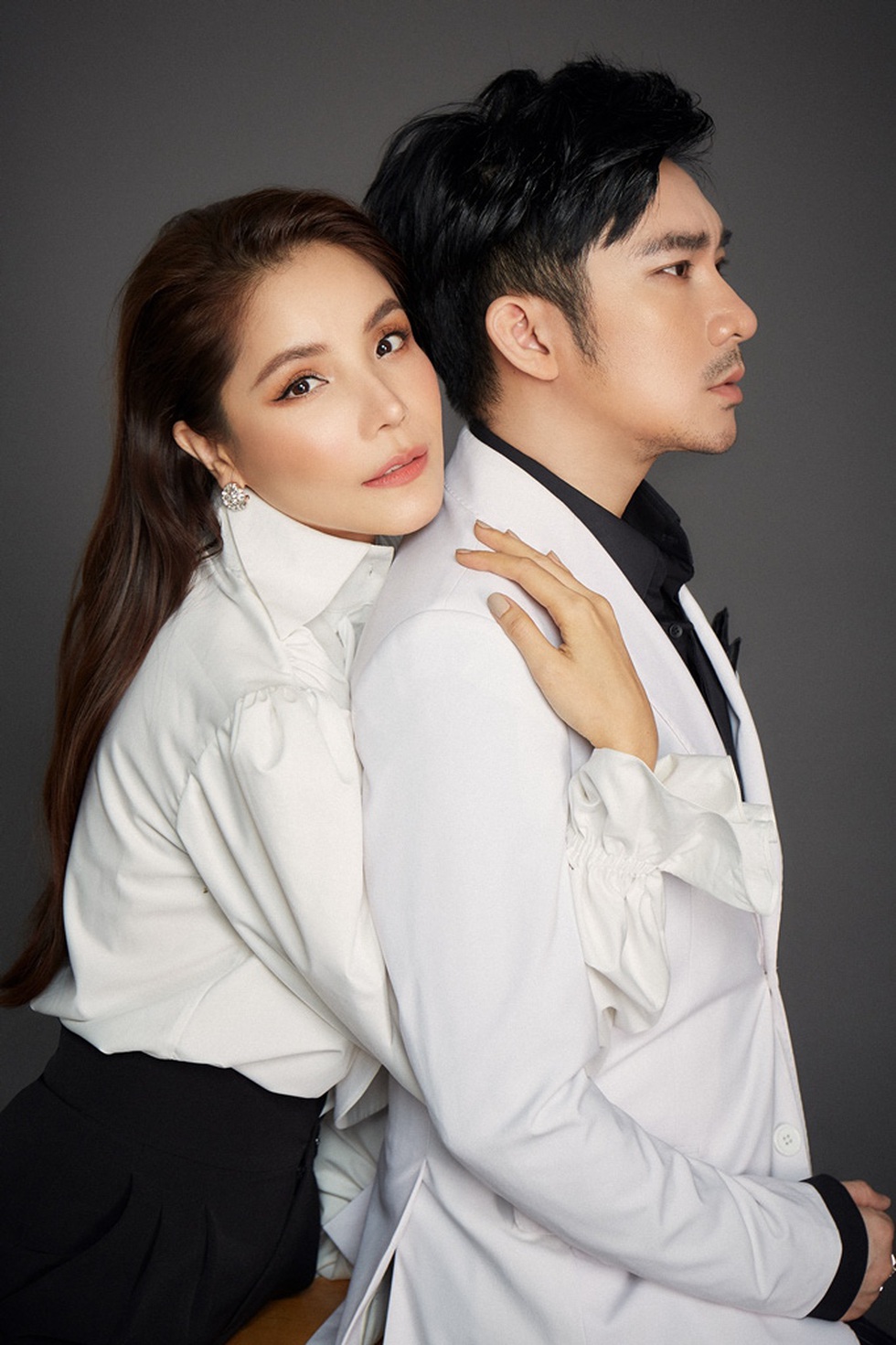 CD 'I'll give you tomorrow' and 'Desert of love' celebrate their friendship over 10 years – Photo: NVCC
With a strong voice that contains emotions, Quang Ha once again affirms her strength through old songs with newer singing styles, attracting fans.
"After 2 CDs of old music, Quang Ha and Kiwi Ngo Mai Trang will plan to do the next projects. Quang Ha will also do a live show called Four great beauties in Hanoi in the near future "- Quang Ha said.