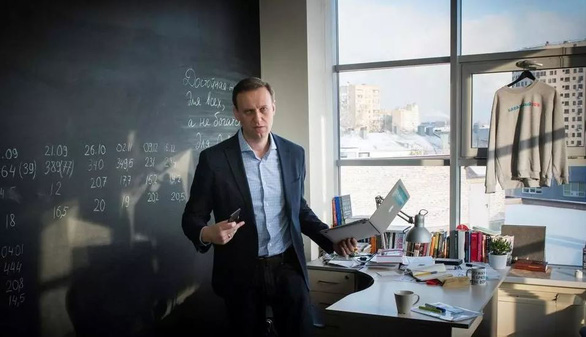 Russian opposition activist Alexei Navalny – Photo: AFP
Alexei Navalny, 44, is an anti-corruption activist and one of the most critical critics of Russian President Putin.
He fell ill on a domestic flight last month and was treated at a hospital in Siberia before being taken to Berlin (Germany).
Last week, German authorities said there was "clear evidence" that Navalny was poisoned with Novichok, a nerve agent similar to the one used in the 2018 attack against former Russian double spy. and a daughter in the city of Salisbury, England.
Navalny associates say that the use of Novichok, a military-grade nerve agent shows the Russian state is responsible for this, but the Kremlin denies any involvement.
"Attempts to link Russia with what happened are unacceptable, they are ridiculous", AFP news agency quoted Kremlin spokesman Dmitry Peskov on September 7.
Russian officials have accused Germany of being slow to share the results of the investigation, despite requests from prosecutors.
"We expect information from Germany to be published in the coming days," Peskov said.
German Foreign Minister Heiko Maas said on September 6 that Berlin, now the rotating president of the European Union (EU), will discuss sanctions against Russia if the Kremlin does not soon give an explanation on what happened to Mr. Navalny.
Meanwhile on September 4, US President Donald Trump said the United States had no evidence of the Navalny poisoning but added that Washington would take the matter "very seriously".