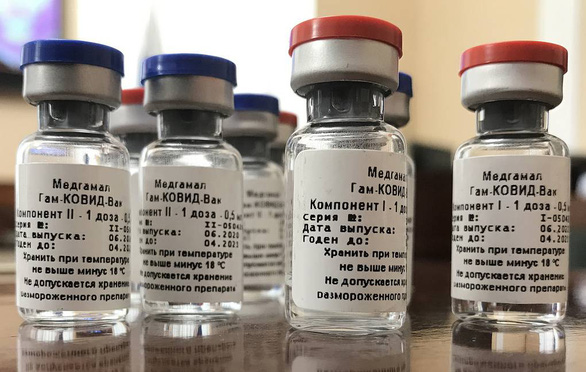 Sputnik V vaccine consists of 2 doses given 2 weeks apart – Photo: TASS
According to the news agency TASS, The Russian Ministry of Health announced on September 8 that the first batch of COVID-19 vaccines had been shipped and put into circulation under the trade name Gam-Covid-Vak. The drug will be distributed to regions of the Russian Federation in the near future.
"The first batch of vaccine against the new strain of corona virus called Gam-Covid-Vak (Sputnik V) has undergone all necessary quality checks in the laboratory and is licensed for civil circulation", Ministry of Health Russia information.
According to the Health Minister Mikhail Murashko, during this period, vaccination was given priority to the high-risk population, especially teachers and medical doctors. This is also part of the Phase 3 clinical study of the Sputnik V vaccine.
Sputnik V – a research product of the Gamaleya Center for Epidemiology and Microbiology – registered on August 11 after completing phase 1 and 2 clinical trials. concerns in the international medical community.
Earlier this week, medical magazine The Lancet publishes clinical trial data provided by Russia, noting that long-term trials are still needed to demonstrate the effectiveness of the vaccine.
The vaccine Gam-Covid-Vak (Sputnik V) has a shelf life of 6 months, only for people aged 18-60 who are not allergic to any ingredients of the drug. The advertised immune effect can last up to 2 years.
Russia plans to produce 200 million doses of vaccine by the end of this year, of which 30 million doses for domestic demand, the rest to export abroad to registered countries such as the UAE, Saudi Arabia, Indonesia, the Philippines, Mexico, Brazil, India …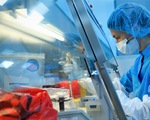 Vaccine Russia is targeting the Asian – African market