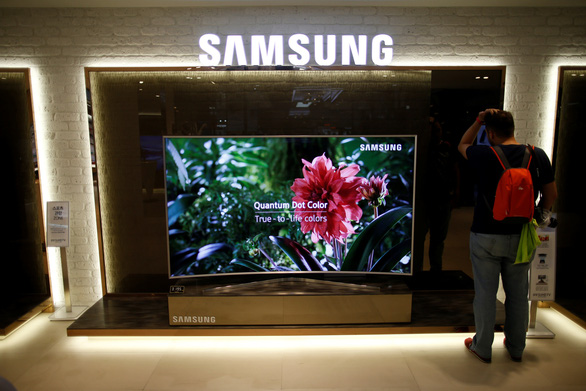 Recently, Samsung has moved their production lines out of China due to rising labor costs and poor sales – Photo: REUTERS
According to the newspaper Nikkei Asian Review On September 8, Samsung announced that it would close its TV factory in Tianjin city (China) at the end of November this year.
Samsung's move is part of a broader trend for many foreign firms on the way to relocate their supply chains from the "factories of the world" in China.
Samsung, the world's top flat screen TV supplier, has lost significant market share in China to domestic rivals, largely due to the boycott movement of Korean products after Seoul. allows the deployment of American missile defense systems. Besides, labor costs in China have also increased.
Samsung's Tianjin TV factory, which started operations in 1993, now has about 300 employees left after many reductions in staffing.
According to Samsung, production at this plant will be relocated to Vietnam, Mexico, Hungary, Egypt, or elsewhere.
Before the end of 2019, Samsung also closed its smartphone factories in the cities of Tianjin and Huizhou. In June this year, Samsung said it would shut down a computer factory in Suzhou.
Currently, Samsung maintains a home appliance factory in Suzhou and two chip factories in Xi'an.