Green covered Asia stock markets in the morning session of September 10 after Wall Street stocks soared last night.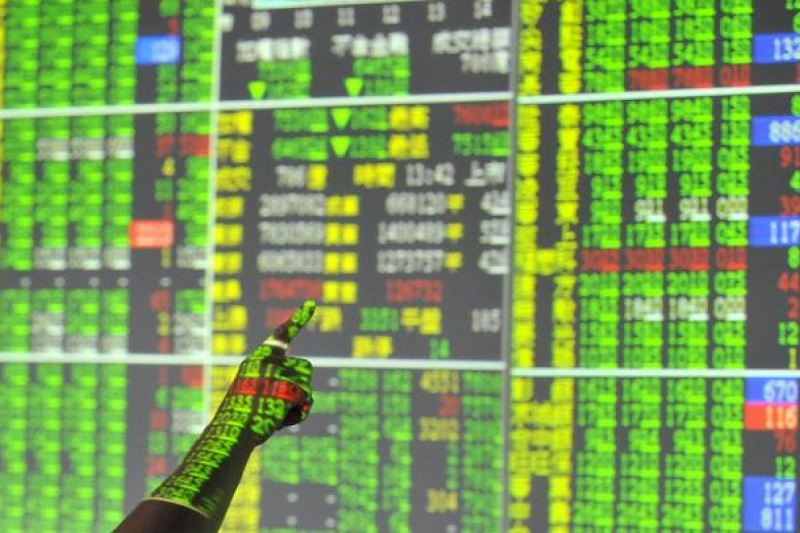 Hong Kong's Hang Seng Index rose 0.23% in the morning session of September 10. Photo: AFP
Mainland Chinese stock markets gained at the beginning of September 10 with the Shanghai Composite Index rising 0.75%, while Shenzhen Component soared 1,308%.
On the Hong Kong stock exchange, the Hang Seng index edged up 0.23%. Shares of "Rookie" Yum China – the operator of the restaurant chain KFC, Taco Bell and Pizza Hut brands in China – slipped 4% from the reference price right in the Hong Kong listing session.
In Japan, the Nikkei 225 this morning rose 0.57% while the Topix index increased strongly with 0.72%. Opening the session with a rapid increase of 1.09%, but the rise of Kospi in the Korean market then decreased gradually to an increase of 0.72%. Korea Securities also welcomed "rookie" this morning. Stock of Video Game Development Company Kakao Games accelerated more than 100% compared to the floor price.
Australian stocks also prospered this morning, with the S & P / ASX 200 index up 1.11%. Overall, the MSCI Asia-Pacific Index (excluding Japan) rose 0.62%.
The reaction of Asian investors after the soaring session of Wall Street stocks last night is being closely watched. The Dow Jones industrial average rose 439.58 points, or 1.6%, to 27,940.47. The S&P 500 soared 2% to close at 3,398.96 points while the Nasdaq Composite gained the most with 2.7% and closed at 11,141.56 points.
The European Central Bank (ECB) is expected to announce its interest rate decision and monetary policy at the end of September 10. "The bank is expected not to change policy and reaffirms its willingness to adjust tools properly at the policy meeting," said Joseph Capurso, Head of International Economics at Commonwealth Bank. concentration.
The other noteworthy news is that the US Department of Labor plans to announce the number of unemployed people this week at 8:30 tonight (Hong Kong time). Analysts of Dow Jones predicted the number of people reporting unemployment this week in the US could reach 850,000, down significantly from 881,000 last week.
Money market this morning saw the greenback slide. The US dollar index against other major currencies slipped from 93.5 to 93.262. Japanese Yen weakened to 106.22 JPY / USD, compared to 105.9 JPY / USD. After appreciating at the threshold of 1 AUD / 0.7286 USD, the Australian dollar slipped slightly to 1 AUD / 0.7263 USD.
Oil prices on the Asian market fell this morning. Brent crude oil futures prices slid 0.34% to $ 40.65 / barrel, while the US crude futures price fell more deeply by 0.95% to $ 37.69 / barrel.