The desire of many young Brazilians is to study in San Diego, and it is more than possible to understand why. The city is one of the most sought after for exchange programs, be it English, college or high school.
There are many reasons that make California, and especially this particular destination, so dear. From the climate closer to the Brazilian to the countless attractions close to the municipality, there are many reasons to want to visit the American West Coast.
With that in mind, below are some of those reasons why so many people decide to study in San Diego every year. At the end of the text, for sure you will also be part of this group, believe me!
Plan your trip => Where to stay in San Diego
United States travel insurance »
Why study in San Diego?
There are several reasons for choosing to study in San Diego, United States. Different people choose for different reasons, but in the end the conclusion is always the same.
Thus, it is interesting to understand some of the points that make so many people convince themselves to venture on the west coast of this country of North America.
Above, a video of California's official tourism website showing the beautiful beaches of the city (a great incentive to enjoy the destination between classes, as they are free!)
Profile
Location
Climate
Culture
Attractions
Cost
Studies
CLICK HERE to schedule the best tours in San Diego »
1. Profile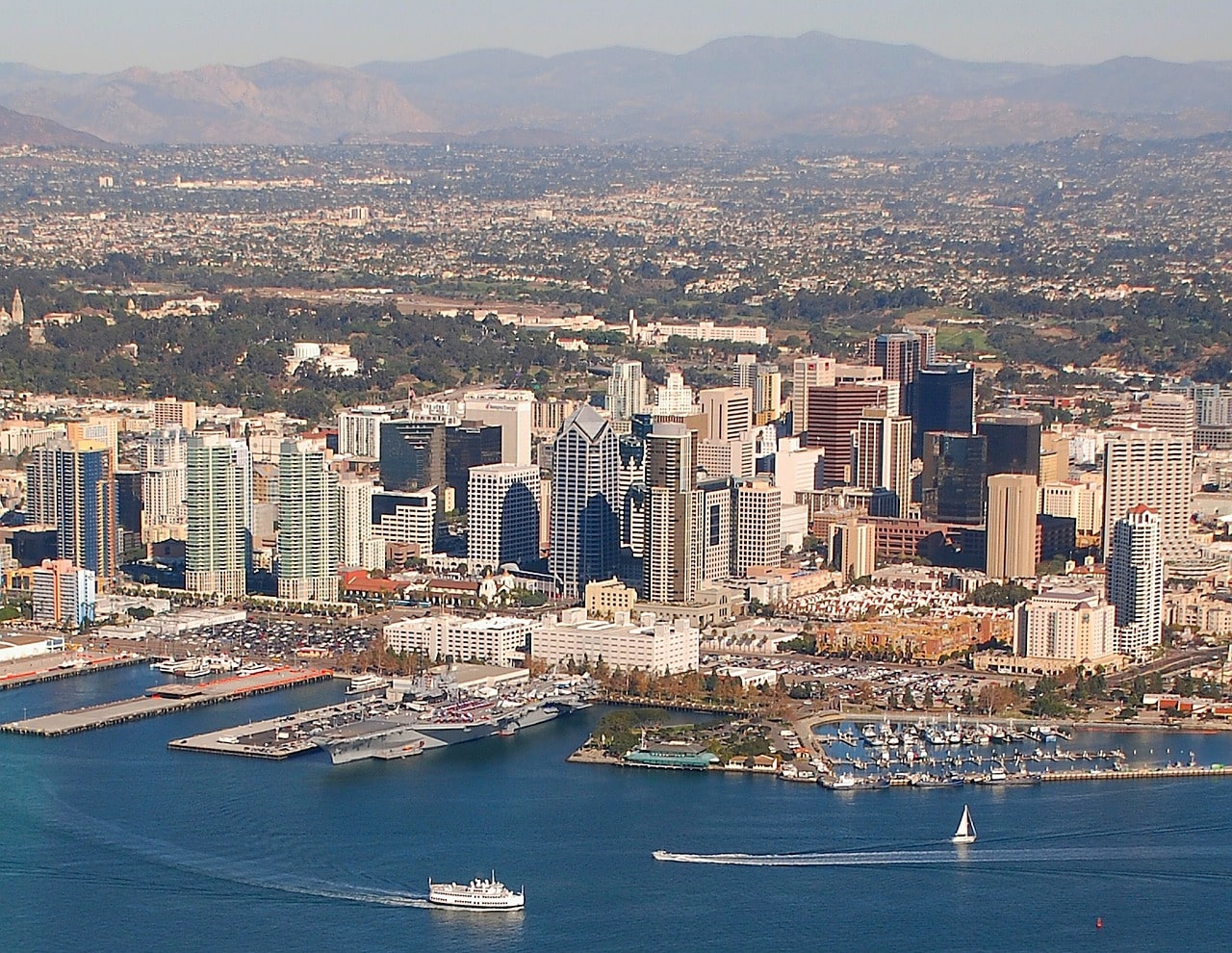 When it comes to California, San Diego is hardly the first city that comes to mind. Generally, the trendy Los Angeles and San Francisco are the most remembered at this time.
What many don't know, however, is that San Diego is the second largest city in the state. The municipality has about 1.3 million inhabitants – almost twice that of San Francisco. So, expect a busy life, traffic and a downtown with many companies.
Of all these people, the 2010 census identified that more than two-thirds are under 35 years of age. Thus, this is a very young city, with several attractions for this audience.
It is also noteworthy here that almost 30% of the inhabitants of the municipality are of Latin or Hispanic origin. This is directly reflected in the way people treat you and live life. This cultural proximity to Brazil makes so many people want to study in San Diego.
Opportunity => San Diego museum ticket
2. Location

Another point that makes many students choose San Diego is its privileged location. Located at the southern end of the state, the city borders Tijuana, Mexico.
In the opposite direction, however, are its better known neighbors. Los Angeles is about an hour and a half by car. Nearby are also California cities very touristy, like Santa Monica, Santa Barbara and Malibu.
Going further north – just over 800 km – you will reach San Francisco and Silicon Valley. The path is beautiful, it can be done all along the coast, but, if you want, you can do it with a very fast flight.
Finally, you can enjoy your time in the country to study in San Diego and visit the famous city of sin. Las Vegas is about a 5 hour drive, a route that can be taken via the famous Route 66. With that, it is possible to visit several places in the San Diego surroundings without traveling a lot.
Must-see => Tours in San Diego
3. Climate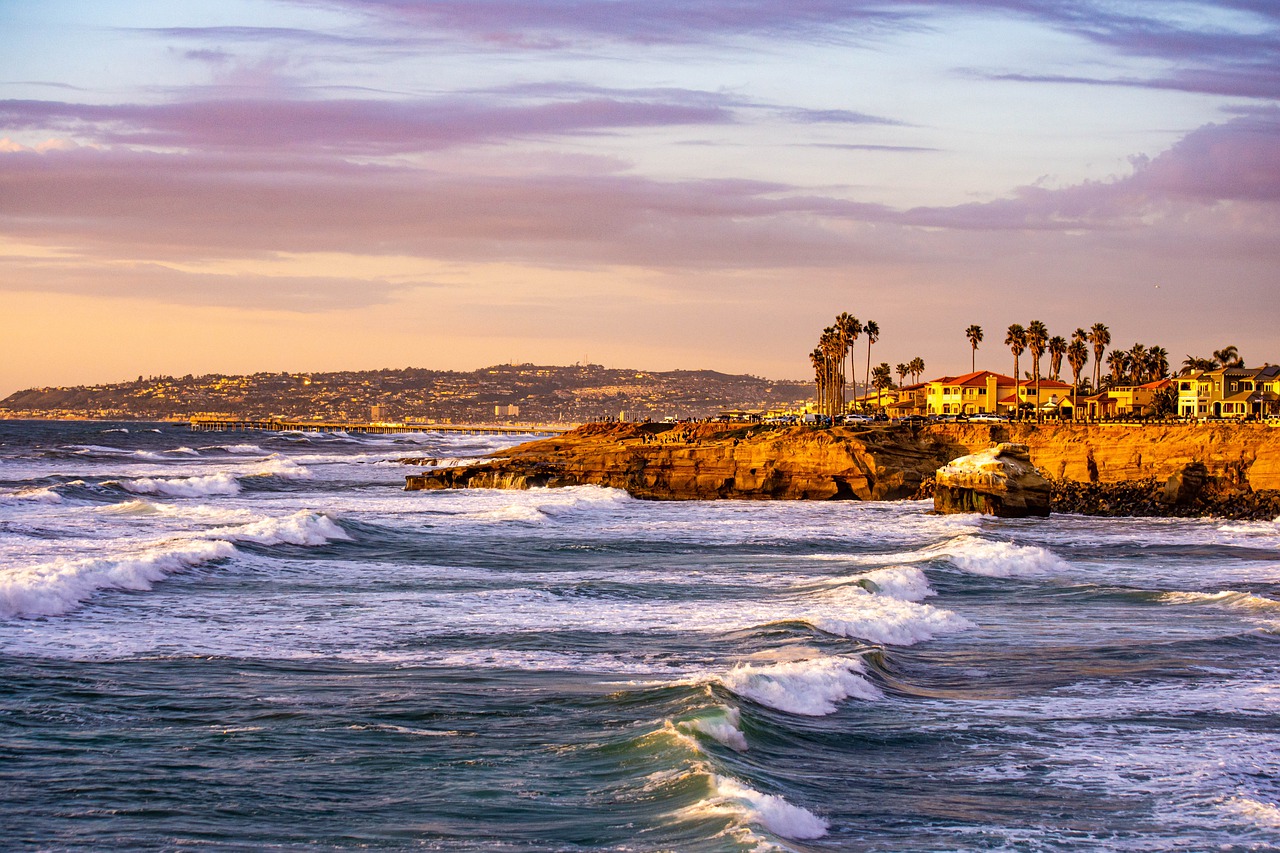 Many people, when deciding to do an exchange, take into account the local climate to choose their destination. Even within the United States, there are options ranging from unbearable heat to arctic cold.
From Miami to Boston, there are countless options of municipalities that you may be interested in in American territory. Still, the California climate is one of the most similar to the Brazilian – especially from the Southeast. Because of this, choosing to study in San Diego may mean investing less in jackets and sweatshirts.
In summer, city averages vary between 19 ° C and 25 ° C, while in winter they are between 12 ° C and 19 ° C. In fact, they are mild temperatures and, for a Brazilian, quite bearable.
An important point to know, however, is that the site is close to a desert region. Thus, the city is very dry, being difficult to witness some rain. This also means that the thermal range is greater, and there may be hot days with very cold nights.
Did you know that Travel Insurance is essential for your safety abroad?
In addition to being mandatory in European countries, immigration from any country can request the document to allow or deny entry.
Make a quote online at Insurance Promo, comparing the price at the best insurers. Enjoy and get up to 20% discount using the VOUDEPROMO coupon, just click the button.
Know the main advantages:
Best price guaranteed, coverage of any travel insurance offer;
Medical and hospital assistance, flight cancellation and delay insurance, luggage insurance, medical expenses reimbursement and much more;
IS cheaper than buying directly from insurance companies;
Contract cancellation no fees up to 48 hours before the trip;
Installment in Regular price credit cards;
Purchases with bank slip have 5% discount;
Customer service 24hs in Portuguese.
I recommend => San Diego Tour
4. Culture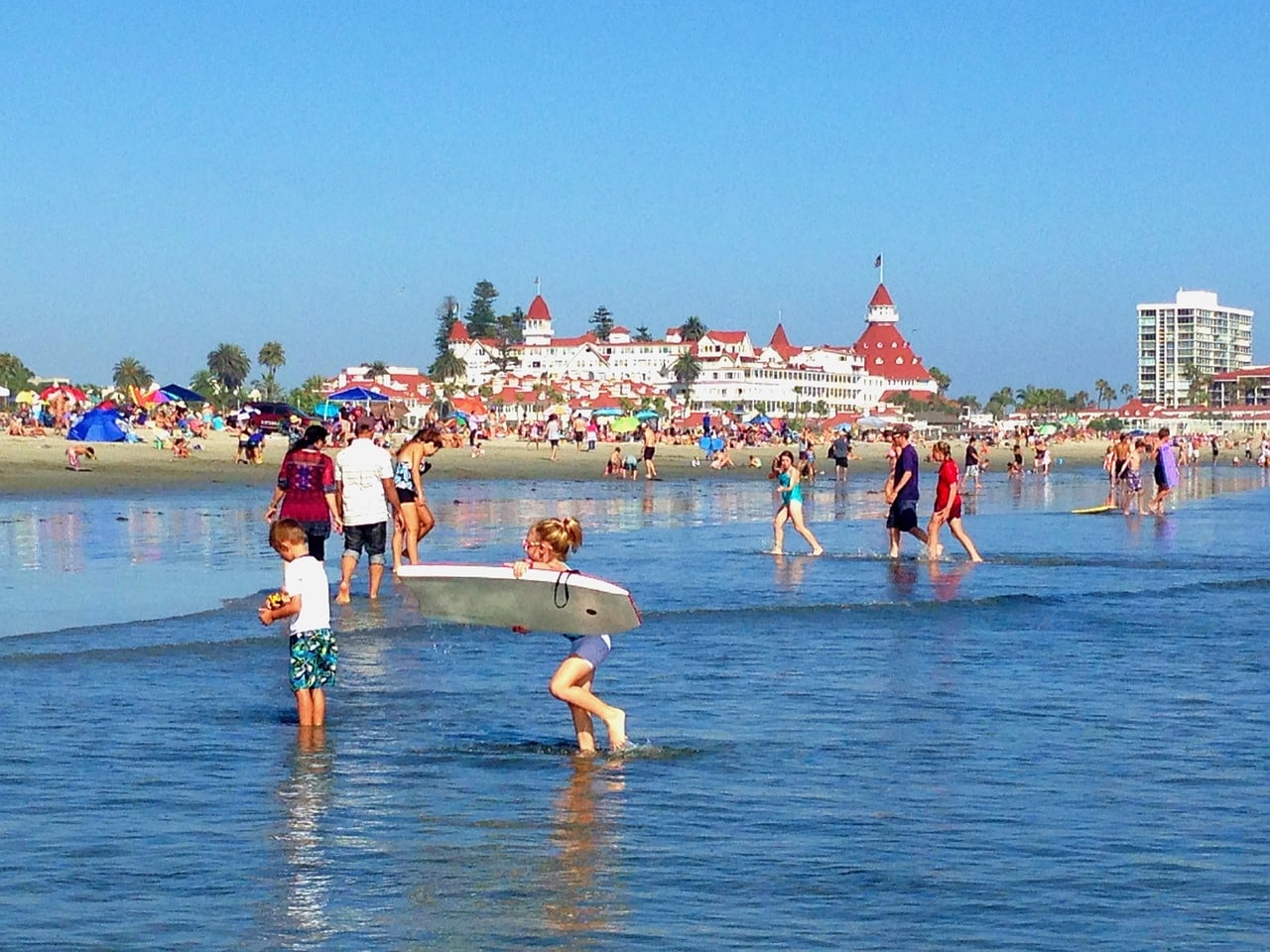 As explained above, California as a whole has a lot of Latin influence, especially Mexican. Because of this, expect a mix between American culture that you see in movies and series with the good humor and classic Latino cuisine.
On the one hand, you will see well-known customs in the United States. Very fast food, big and expensive cars, search for the perfect body and love for reality shows. Yes, everything we see on television and on cinema screens.
From another perspective, you can find a very rich gastronomy, with much of what you see in Mexico. Tacos, burritos and tortillas are quite common around here! In addition, there is also a more relaxed and friendly vibe, more like what we are used to.
Finally, there is the fact that people from all over the world come to study in San Diego. Thus, there you will have contact with several other cultures, including here many Asians, Arabs and, obviously, Brazilians.
Internet => Buy cell chip for the United States
5. Attractions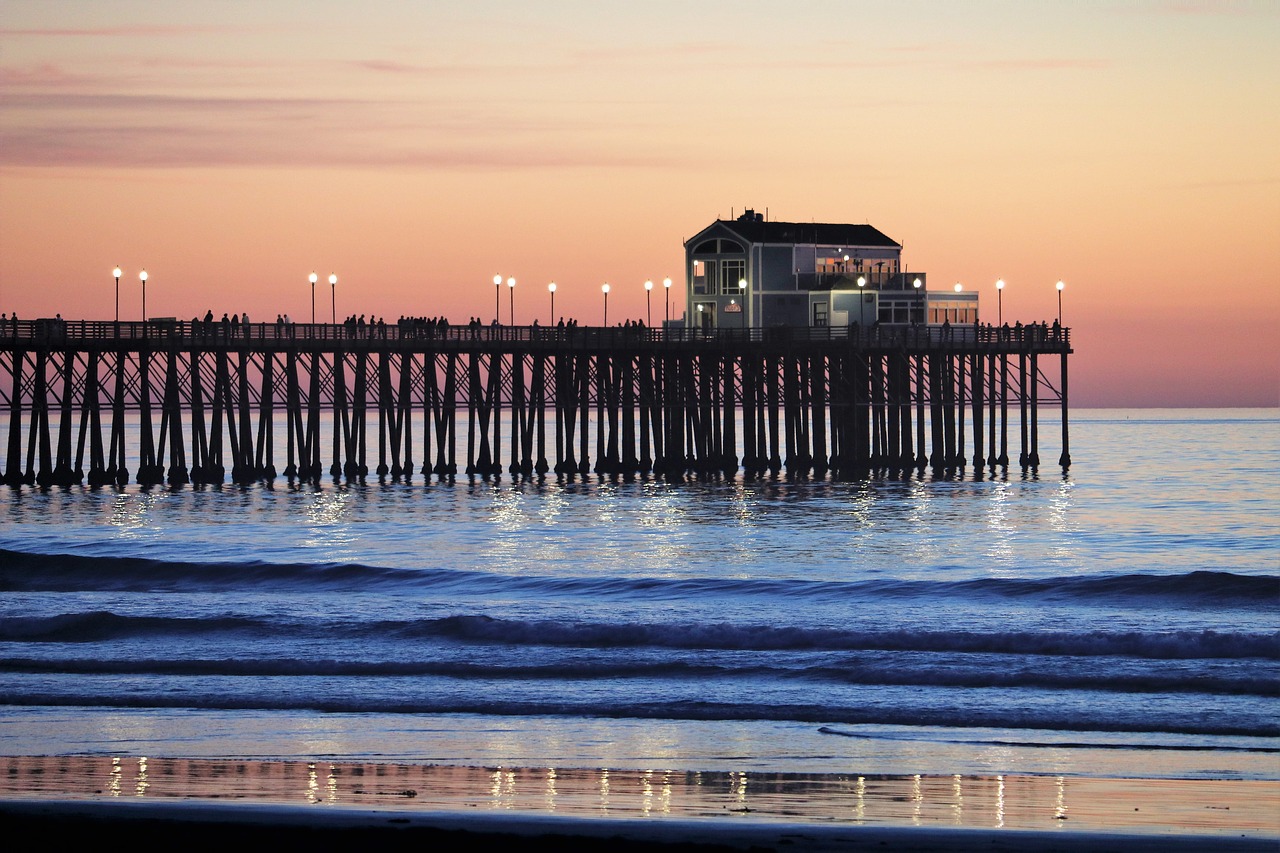 One factor that can be decisive for you to decide to study in San Diego is the potential of local attractions. Undoubtedly, you have options to visit different places and sights during your time in the city.
As I explained above, there are several places known worldwide just a few kilometers away. Examples of this are Hollywood, Disneyland and Universal in LA, Vegas casinos and the incredible Santa Monica pier. If you don't want to leave the city, however, there are no problems. There are enough alternatives for you to have fun here.
Starting with the beaches, there are several possibilities for sunbathing. In Pacific Beach The La Jolla, option is not lacking. If this is not your type of tour, you can venture into Legoland Park, a destination for tourists from all over the world.
Take advantage of San Diego night it is also extremely advisable – for those over 21. There are countless ballads, concert halls and restaurants waiting for you and your friends.
Finally, there is also the possibility of crossing the border and visit Tijuana, In Mexico. The tour is quite different from what is expected in California, but it can be quite interesting.
More tips => San Diego Bay Cruise
6. Cost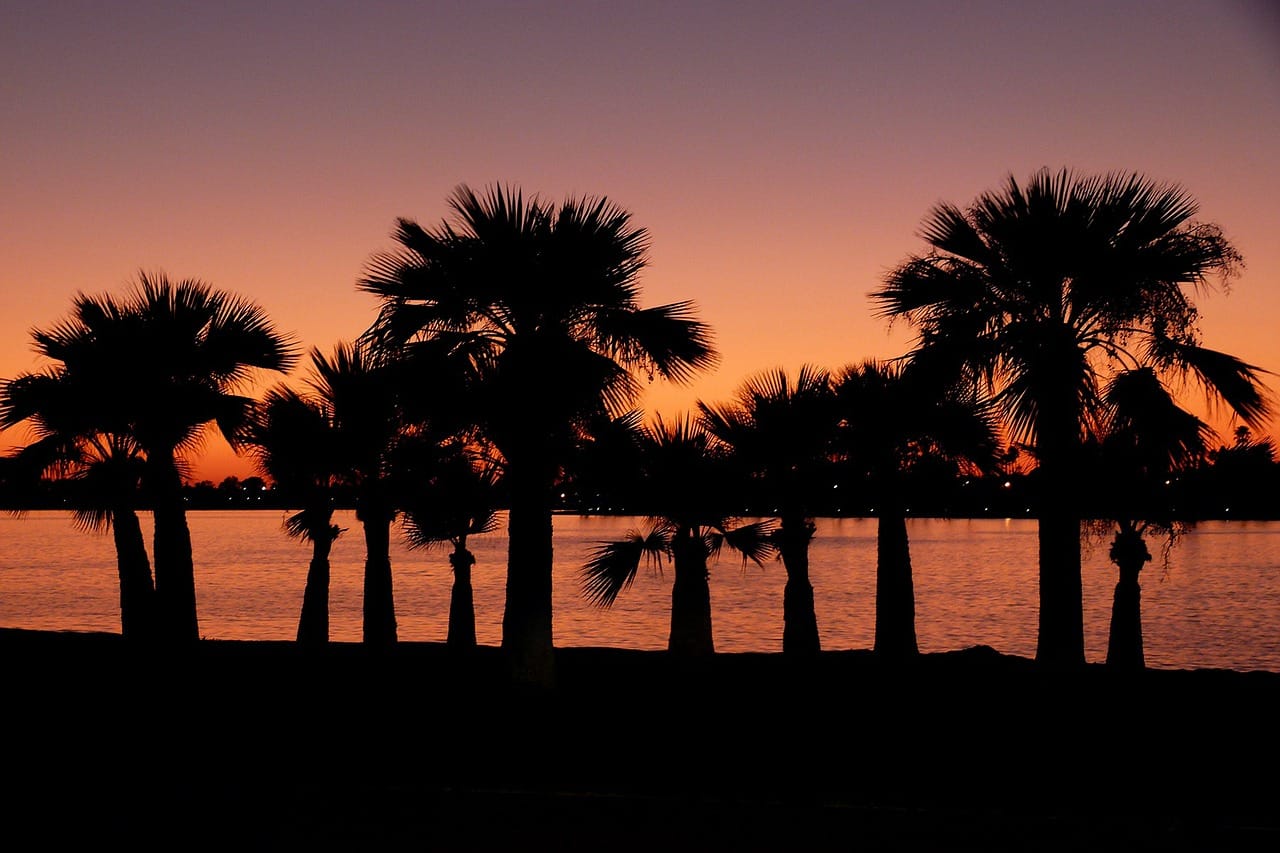 Okay, before talking about the costs of studying in San Diego, it should be noted that an exchange is not a cheap experience. Thus, the concept of "low cost" refers to the comparison with other cities, and not in the value itself.
Did you know that learning through online courses has never been easier?
Watch your courses on your computer, tablet or even your cell phone!
Due to our partnership with Learn Café, you will have access to courses for all areas of knowledge, with high quality, convenience and in an accessible way. Online courses for you:
Learn fast and earn money;
Prepare for a new job;
Improve your curriculum;
Keep learning forever!
With that clarified, it can be said that yes, San Diego offers one of the lowest rates for courses in the United States. Much of this is related to the cost of living and the value of the courses, more taken into account than in other places.
Still, it is always necessary to analyze all the points of this experience. Airfare, for example, can be more expensive than other destinations. In general, it is up to 1000 reais above the alternatives for Los Angeles or San Francisco.
To understand more about this topic, I suggest you read the post How much does an exchange cost in California. Here, I talk a little about all the costs of everything that the project involves, from documentation to food.
Economy => Shopping in San Diego
7. Studies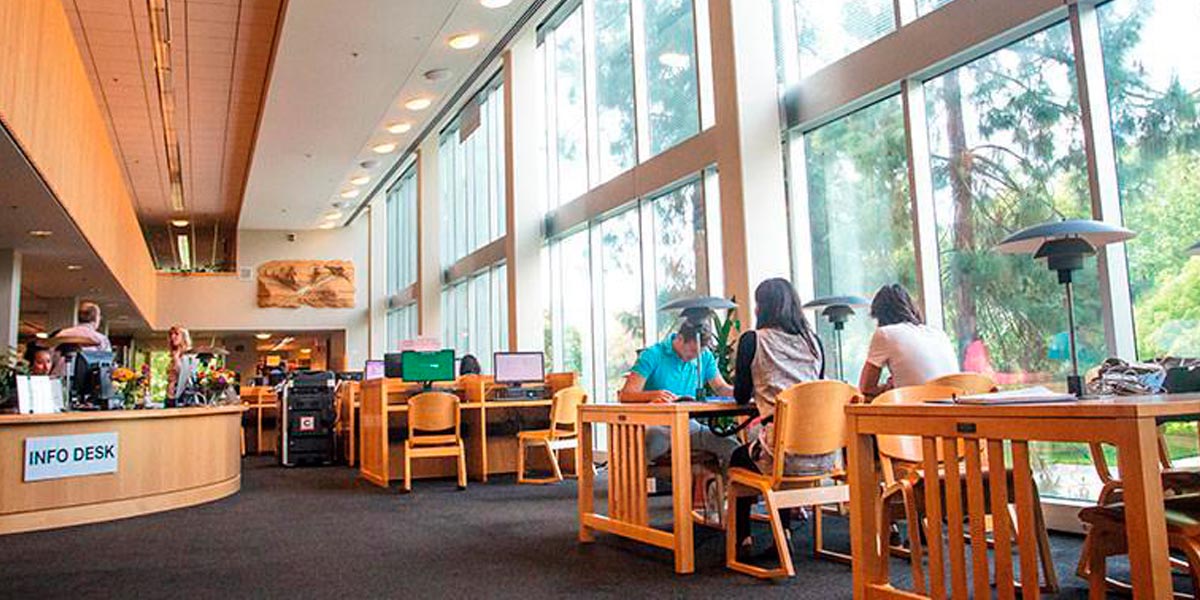 We couldn't talk about studying in San Diego without mentioning the schools available in the city, could we? Well, the news here is very encouraging, since there are several options for foreigners.
As a hub for this type of visitor, institutions from around the world decided to settle in the municipality. That way, there are good schools in different regions of the city, from La Jolla to Downtown.
Some good alternatives, for those who want to research, are CISL, EC, ELS, Kaplan and Eurocentre. All have similar methods, as well as modern and interactive structures.
To better understand the subject, it is interesting to read the article English Schools in California. Here, you will be able to understand a little more about each of the options, in addition to other units they have in the state.
Tip => Little Italy Attractions
Take the opportunity to study in San Diego!
So, did you realize how amazing it can be to study in San Diego? In fact, the city offers everything a student could want. Plus, it's in California, one of the most iconic places in the world!
I stayed six weeks and I regret to this day that I didn't plan any more time in San Diego. I made great friends and really enjoyed the city, the beaches and trips I took. It is certainly a place for those who want to stay longer, a charming city that will make you want to live.
If anything of what I said here has changed! For more information on San Diego, continue on this blog and check other posts.
Read the latest articles about the United StatesWe are a family owned and operated business.:
Did you like this article?
Are you going to travel? Start planning your trip!

Never forget Travel Insurance! Besides being mandatory to enter European countries, hiring is essential if you are scheduled to travel anywhere in the world. See how the insurance saved me in Germany, when I needed hospitalization due to a food infection. I also needed to use my travel insurance in the United States, right when one of the islands of Hawaii was tanned… I ended up saving R $ 2,000.00. Not to mention that it helps when there is loss of luggage or any other unforeseen event. Use the Insurance Promo comparator, which searches among the best insurers to save you time and money. For being a blog partner, we received a commission, but you don't pay anything extra for it. Conversely, blog readers win 5% discount using coupon KEROVIAJARMAIS5. Payment can be made up to 12 x on card, or with + 5% off on bank slip!

Get out of Brazil with 4G internet (Check the comparative between the chips)

Compare the best prices to rent a car in Rent cars => know more