Eating in a town on the coast does not necessarily mean doing it by the sea. In many coastal towns, there are also good restaurants located in inland streets where the sea can be sensed, but not seen. We have made a small selection here throughout the Spanish coastline with some of those establishments without views, combined with others that do have water very close.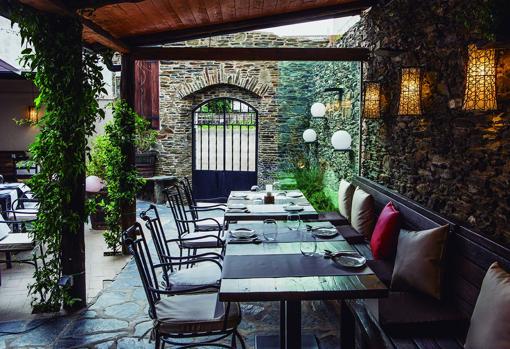 Share. Cadaqués (Girona)
Before settling in Barcelona with Enjoy, Oriol Castro, Eduard Xatruch, and Mateu Casañas, essential members of the Ferran Adriá team at El Bulli, opened this restaurant on the Costa Brava in 2012 with an offer that responds to their name: dishes in the center from the table in a current version of the tapas concept, mixing modern dishes with other traditional ones such as rice dishes.
Riera de San Vicens, s / n. Cadaqués (Gerona).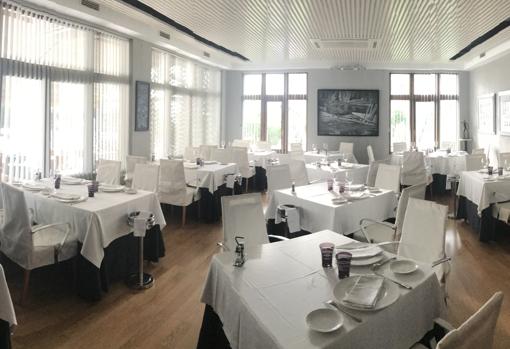 The Faralló. Denia (Alicante)
Nestled in the quiet area of ​​Las Rotas, on the outskirts of Denia, it is a spacious place, with generous terraces, which is usually crowded on weekends. It has two specialties that justify the visit. First of all, some extraordinary red prawns, boiled or grilled. And secondly, some excellent rice dishes that are served with the paella in the center of the table, a thin layer of good grain and its corresponding socarrat.
Fénix, 10. Las Rotas. Denia (Alicante). 966 43 06 52. http://elfarallo.com/
Scan. Garrucha (Almería)
On the Garrucha seafront, this house is famous for the quality of its fish, and especially its red prawns. The perfect place to enjoy a marine feast with fresh produce from the neighboring fish market. The aforementioned prawns, shrimp, fried san pedro roe, roasted octopus, lobster, whole fried parrot fish …
Paseo Marítimo, 38. Garrucha. https://www.restaurantescanez.com/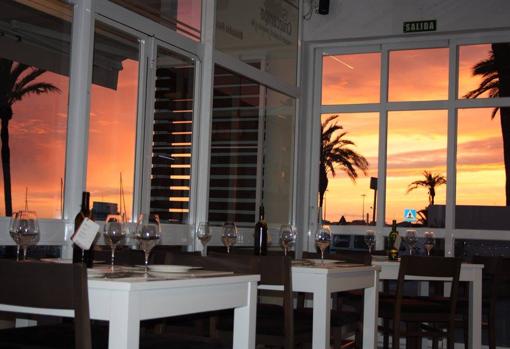 Chinchín Puerto. Velez (Malaga)
In the marina of La Caleta de Vélez, a restaurant with marine products, little known until now, but about which we are already beginning to talk a lot and well. Sebastián Martín and Lourdes Villalobos buy the best of the neighboring fish market, always fish and seafood of the day. Quisquillas, prawns, crayfish, snapper … perfectly treated in the kitchen.
Marina of La Caleta de Vélez. Velez-Malaga. 952 030 443.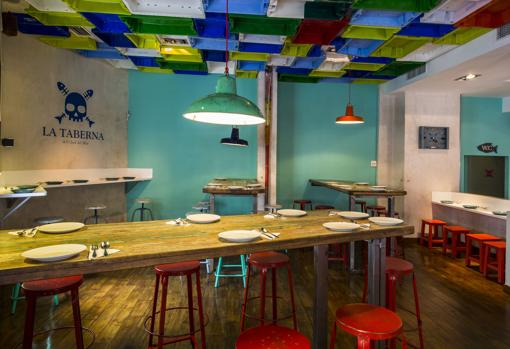 The Tavern of the Chef del Mar. El Puerto de Santa María (Cádiz)
After moving to his new location in a tidal mill, Ángel León took advantage of the small place where Aponiente had been for so many years to turn it into a tavern with an informal atmosphere and an attractive offer of seafood cuisine that bears the hallmark of Cadiz triestrellado but adapted to All public.
Puerto Escondido, 6. El Puerto de Santa María (Cádiz). https://latabernadelchefdelmar.com/
Star. Bueu (Pontevedra)
This product restaurant is located in Bueu, on the Pontevedra estuary. Andrés Pérez and his brother offer the best local product. Small terrace on the street, wide bar at the entrance and a modest dining room, decorated with photos of barnacles. Quality raw material, very well treated, and seafood stews, including a famous rice with lobster or the so-called "Of the four ports" with ray, octopus, hake crocs and clams.
Xan Carballeira, 6. Bueu (Pontevedra). 986 320 675.
Or Fragón. Finisterre (La Coruña)
At the top of Finisterre, Fran Insúa has set up a modern restaurant, with excellent views and where you can eat really well. Dishes with maximum prominence of the product, current and very balanced. And a very important Galician wine cellar. A la carte with a complete tasting menu with great value for money.
San Martiño de Arriba, 22. Finisterre (La Coruña). https://www.ofragon.es/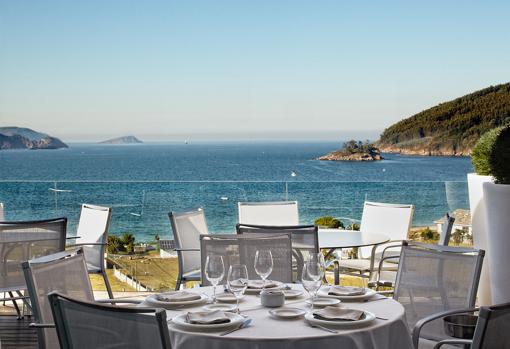 Nito. Viveiro, Lugo
In Viveiro, with its terrace overlooking the estuary and the Area beach, this house has been providing good food for almost half a century, always with honesty as its flag. In Nito, all the elements that allow you to enjoy it to the fullest are brought together: location, facilities, very friendly room service, seafood from ten, and a sensible and traditional cuisine that respects that product.
Hotel Ego. Playa de Area, 1. Viveiro (Lugo). https://www.hotelego.es/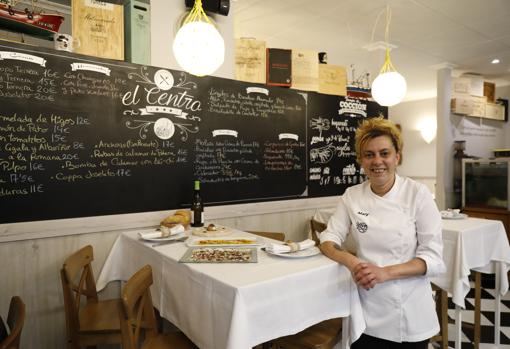 Mesón Centro. Puerto de Vega, Asturias
In the upper part of Puerto de Vega, in a quiet square, with a pleasant terrace. Mary Fernández, a self-taught cook, a tireless cookbook reader, has been able to give new twists and turns to the traditional offer of this fishing town, always with quality products as a base. Mon, her husband takes care of the living room, and a very complete cellar.
Cupid Square. Puerto de Vega (Asturias). 985 64 85 67
Annua. San Vicente de la Barquera, Cantabria
The only restaurant of this selection with Michelin stars. There where the estuary of San Vicente de la Barquera ends, hanging over the sea, in an old ostrería. Óscar Calleja prepares fusion dishes, very global, although loaded with nods to Cantabria, where he was born, and to Mexico, where his father was from. Cuisine of contrasts, refined, always looking for intense flavors.