On the afternoon of September 30, the director Peter Mourougaya and the crew had an introduction to the horror film
Elevator
. After the movie's box office success
Chest
,
Elevator
push the showtimes to Halloween at the end of October.
So, Elevator will be the second Vietnamese film to hit theaters after this COVID-19 outbreak.
The film by American director Peter Mourougaya took 5 years to make. After being assessed by the Cinema Department, the film labeled NC18.
It's a thriller – psychology, Elevator inspired by spiritual game "The Elevator Game" (Elevator Game) originated from Korea and Japan. To join, players must take the elevator alone late at night, in a building with at least 10 floors. Many believe the game takes players into another world and back.
In the world, there are many scary rumors surrounding this game. As a lover of horror films, director Peter Mourougaya is interested in this topic and wants to put it in Vietnamese films.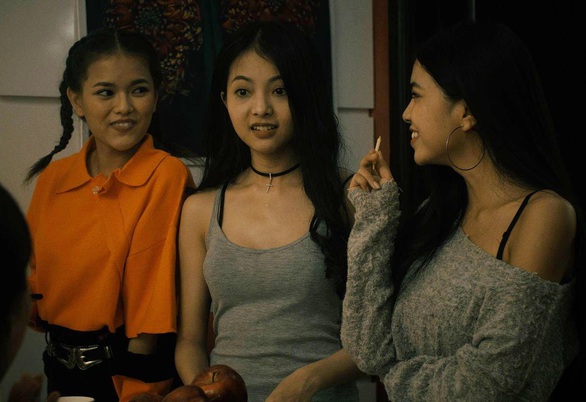 Yu Duong, Mai Bich Tram and Tong Yen Nhi play the role of close friends association – Photo: CPC
In the movie ElevatorThe main scene is a dilapidated old building where the characters play the elevator and disappear one after another. The film revolves around the group of close friends Trang (Yu Duong), Ngoc (Mai Bich Tram), Jina (Tong Yen Nhi) and the mother (Kieu Trinh), the stepfather (Xuan Hiep). After Jina and Ngoc went missing, the protagonist Trang faced her fears to save her friends.
The film is based on a curious, mysterious game, but the filmmaker does not advocate for it but wants to give the message: "Do not act foolishly without thinking in front of dangerous challenges".
Movie background Elevator is an abandoned hospital in Tan Phu district, HCMC. Director Mourougaya said about the production process: "I really appreciate the contribution of the Vietnamese actors because the scene is an old hospital, the facilities are not good, the toilet is not clean, the resting place is temporary. But everyone is very professional and engaged.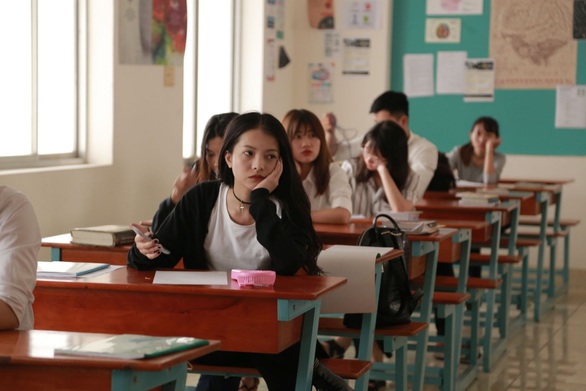 Elevator is most likely the only Vietnamese horror film to hit theaters on this Halloween – Photo: ĐPCC
In order to innovate the character of the film's mysterious character compared to other Asian horror films, the director and the makeup expert discussed carefully to come up with an image that is related to Vietnam but still does not deteriorate the image. Vietnam.
Next to the director, êkip Elevator has a large number of expat staff or overseas filmmaking experience, including makeup expert Bradley Greenwood and DOP director of photography (DOP) Dominic Pereira.
Embellished Bradley Greenwood's page (formerly in Kong: Skull Island making actors Xuan Hiep and Tong Yen Nhi feel scary. And DOP Dominic Pereira used to work Heroic blood, Eye of the Eye and has been a companion of director Mourougaya for the past 5 years.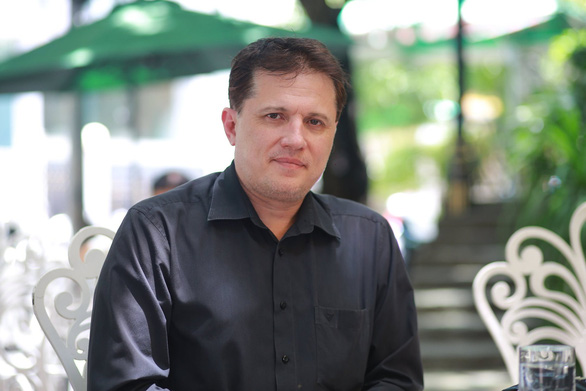 Peter Mourougaya, the American director, has half Vietnamese blood and is very close to Vietnam – Photo: ĐPCC
Director Peter Mourougaya was born in Saigon, to an American father and a French-Vietnamese mother. His full name is Aime Pierrot Mourougaya. After leaving Vietnam to go to the US with his family, he studied acting and filmmaking in California.
Here, Mourougaya befriended two famous overseas Vietnamese directors: Charlie Nguyen and Victor Vu. These relationships prompted American directors to return to Vietnam to make films.
In 2014, Mourougaya started writing the script Elevator after more than 10 years working in Vietnamese film crews. Elevator is his first film.