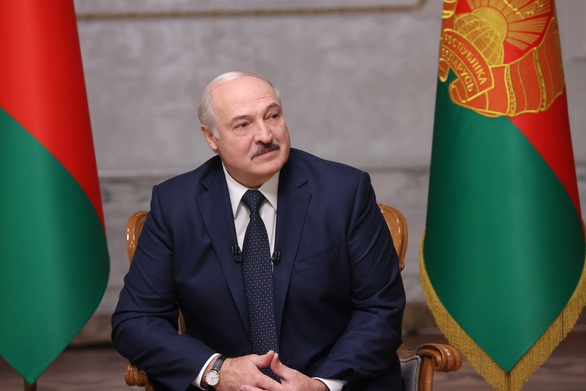 "Do you know what we have concluded with the Russian leaders and authorities? If Belarus fails, Russia will be the next," Russian news agency RIA Novosti quoted Lukashenko as saying in an interview with Russian media. September 8. Lukashenko's administration is facing pressure from a wave of protests following last month's presidential election.
Mr. Lukashenko declared victory with 80% of the vote in the election on August 9, but the opposition from the opposition, Svetlana Tikhanovskaya, insisted he was the winner. Over the past few weeks, tens of thousands of Belarusians have taken to the streets to protest demanding the resignation of Alexander Lukashenko.
The Belarusian government is counting on Russian support. Moscow has previously announced that it would react to any European move to turn the situation around Belarus and affirmed that it would provide military assistance to Lukashenko's administration if necessary.
Belarus President in an interview on September 8 does not rule out the possibility of holding presidential elections early but confirmed that he will not resign. According to him, despite being in the position for a little while, he is the only person who can defend the country at this time. Mr. Lukashenko has led Belarus since 1994.
Mr. Lukashenko has also rejected discussions with the opposition.
Earlier, on August 31, Mr. Lukashenko discussed plans to hold a referendum on constitutional amendments, focusing on reforming the court system and rejecting the opposition's calls. back to the 1994 constitution.