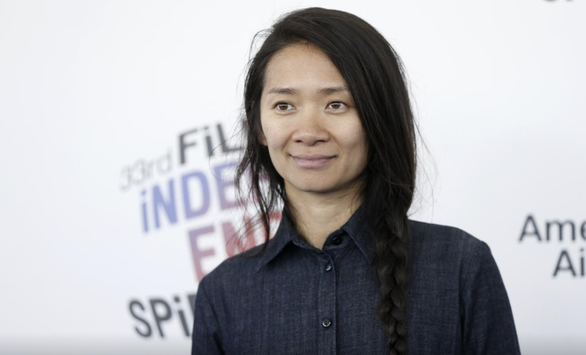 Chinese director Chloé Zhao – Photo: REUTERS
This is an American film, but filmed by Chinese-born director Chloé Zhao. Zhao is the first woman to be awarded the Golden Lion Award in 10 years.
The film focuses on the difficult life of a widow over the age of 60 (played by Frances Louise McDormand) in a devastated crisis town in Nevada.
To make a living, this character has to turn his van into a mobile home, go everywhere, and earn a living from seasonal work on the journey.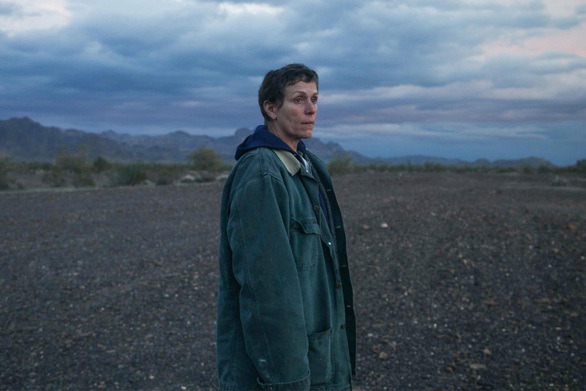 63-year-old actress Frances Louise McDormand in a scene of Nomadland – Photo: EW
Two Silver Lions were awarded for the film New Order directed by Michel Franco, and Wife of a Spy by Kiyoshi Kurosawa.
Grand Jury judges' grand prize was also awarded to the film's Francowhile Kurosawa was named the best director of this year's Venice film festival.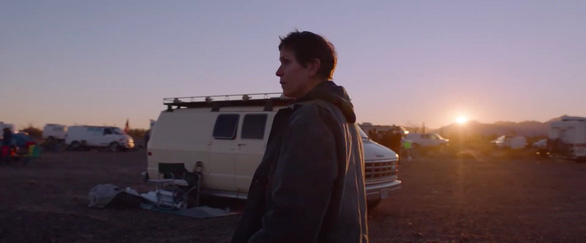 Nomadland's main character next to the van used as a mobile home during the global crisis of 2008. The film is considered to portray a naked America in economic crisis, where the elderly are not. still strong enough to have a house, nor welfare, no security … – Photo: Slashfilm
The Special Jury judge's special prize was awarded Dear Comrades!, film by Russian director Andrei Konchalovsky.
In the individual category, British actress Vanessa Kirnby was awarded the best actress award, while the best actress award honored 51-year-old Italian actor Pierfrancesco Favino.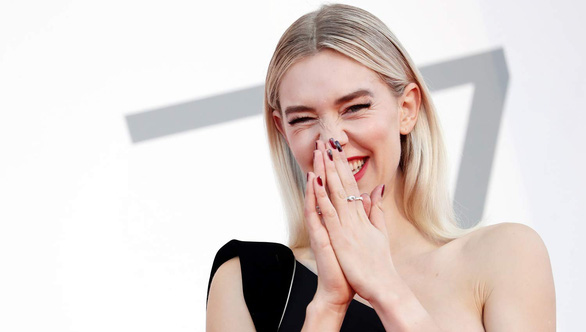 Vanessa Kirnby and the moment in Venice 2020
The Venice International Film Festival is one of the three oldest and most prestigious film festivals in the world besides Cannes and Berlin.
This year, Venice is also the first film festival to be held live, and of course there are many strict regulations on COVID-19 epidemic prevention.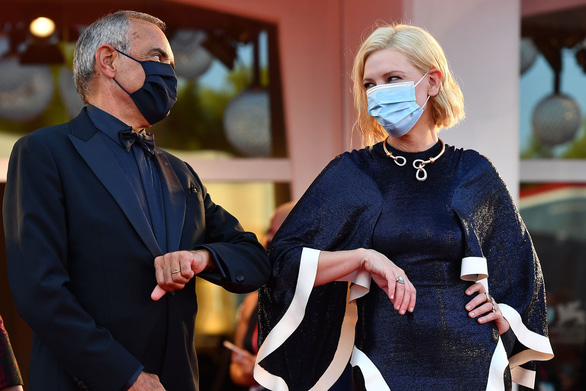 A moment of communication during the COVID-19 era at the Venice International Film Festival 2020
Along with that is a somewhat less vibrant scene when about half of the hall is empty and very few stars attend.
The winning film's lead actor McDormand also had to speak from California (USA) via the Zoom software.
"Thank you very much for allowing us to attend this year's festival in a world and in this bizarre, bizarre, bizarre way," she said.