The tower-palace of the Calderón de la Barca family, declared a Historic-Artistic Monument in 1982 and Asset of Local Interest (BIC) in 2002, is one of the jewels of the Cantabrian town of Viveda, in the shadow of its capital, Santillana del Mar.
Although there is no evidence that it was used at any time by the most famous member of the family, the important playwright of the Spanish Golden Age, Pedro Calderón de la Barca (1,600-1,681), author of The life is dream or The mayor of Zalamea, who lived and died in Madrid, the truth is that this house-palace was part of the family heritage of the Calderón de la Barca in Viveda. Today its tower, one of the most outstanding late medieval of Cantabria and the later palace, attached to the tower, have been included in the Red List of Heritage due to their progressive deterioration that could lead to their ruin.
13th-century keep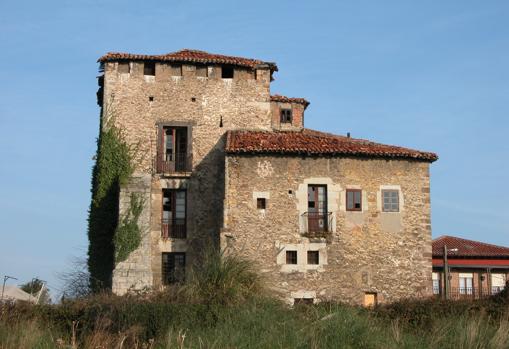 The original keep was built in the 13th century. Robust and crenelated, it is covered by a hipped roof. The walls were made of masonry with ashlar corners. Attached to the tower, a Renaissance palace was built in the 15th century and to the north, prolonging the lateral body of that building, is the plateresque chapel of the Magdalena, with an elongated plant and with the coat of arms of the lineage, built in the 16th century. These constructions turned the initial tower into a palace.
According to the chroniclers, San Francisco de Asis He spent a night in 1214 in the tower to rest on his pilgrimage to Santiago de Compostela. The stone on which, according to tradition, Saint Francis reclined his head to sleep is still preserved.