With almost a million people the Xuhui district, in Shanghai, has undergone major urban changes in recent years, such as the transformation of the runway of the old airport into an extensive park of 1,830 meters long.
He longhua airport Built in 1948, it operated for more than 80 years, closing in 2011. The Sasaki architecture studio has been commissioned to transform what was the only civil airfield in Shanghai until 1949, into an innovative urban revitalization project that gives new life to a piece unique in Shanghai history.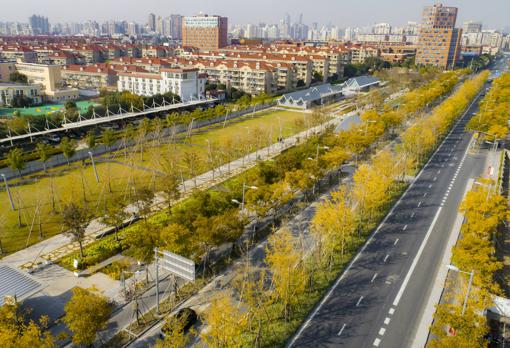 With the recent redevelopment of the Xuhui waterfront area into a mixed-use district, the historic track has been transformed offering a recreational space in this new neighborhood of the city.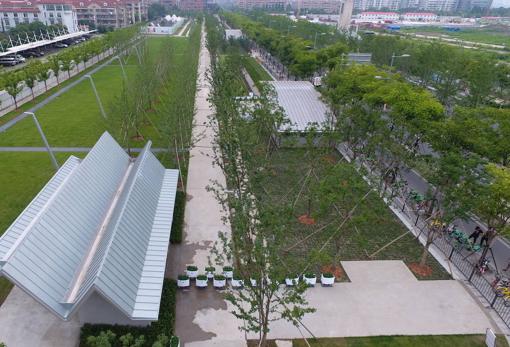 The architecture studio indicates that to reflect the previous history of the place, the design imitates the movement of a track, creating various linear spaces for vehicles, bicycles and pedestrians by organizing the park and the street in an interconnected sequence at the track scale. "The upward and downward movement, with viewpoints created for pedestrians and cyclists, resembles the experience of being on an airplane, connecting visitors with the past while providing varied points of view of the site," say its architects. .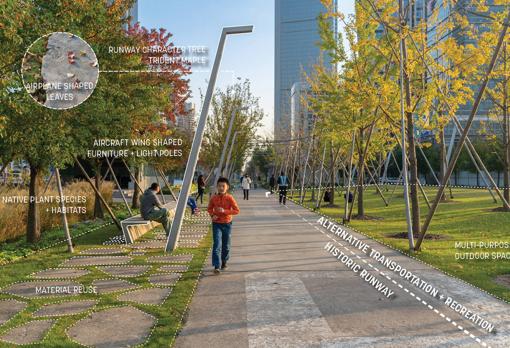 In those places where it has been possible, the original concrete has been kept in homage to the old airport, so the original signs of the runway can be seen on the main pedestrian path. In areas where the existing pavement was irreparably damaged, they were replaced with new concrete and the demolished pieces are reused in a random paving pattern along the main pedestrian path for people to rest and seek shelter from the sun.