In the Sierra de la Culebra, cradle and home of the Iberian wolf is the Zamora town of Villardeciervos, which thanks to tourism, and specifically to "wolf tourism", is maintaining its demographic index and the activity of the more than 20 businesses that operate in this town of 430 inhabitants.
The town is the living example of how the rural tourism, nature, and wildlife, can be the economic engine that, although they have not yet managed to increase the population, they have contributed to maintaining it.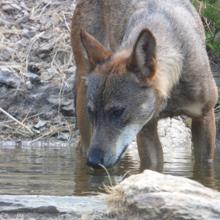 "We must give it time, we have started a few years ago to promote the town," which has lived from livestock and now lives mainly from tourism, says the one who has been its mayor for five years, Lorenzo Jiménez. "Business is kept by visitors, so the population is maintained thanks to tourism», He states emphatically and adds that it can be said that tourism is the only economic activity in town.
Jiménez's goal is to get Villardeciervos to achieve as much population as possible, and "the resource that remains is for people to come to town to leave money in business or to stay, and that can only be through tourism."
It does not have exact numbers of visitors, but it does have an important piece of information: "in August 2019 270 people passed through the Tourist Office and in August this year, 480".
Villardeciervos does not have a castle, a church, a bridge … no building that stands out from the rest, it is its architectural complex that constitutes its attraction. In fact, It was declared a Historic Site in 1987 recalls your mayor.
And also, this Zamora town has a beach. Los Molinos beach, in the Valparaíso reservoir, which attracts many visitors – «2,000 or 2,500 people can come a day on a weekend in August» – who don't usually spend money in town, but "the beach is a good promotional resource ".
Lobero tourism
But it is nature tourism that has the most pull. The landscapes of the Sierra de la Culebra, its hiking routes … and "what I call wildlife tourism, with attractions such as the bellowing in its time, for example, and with a separate mention for the wolf," he explains. Jiménez.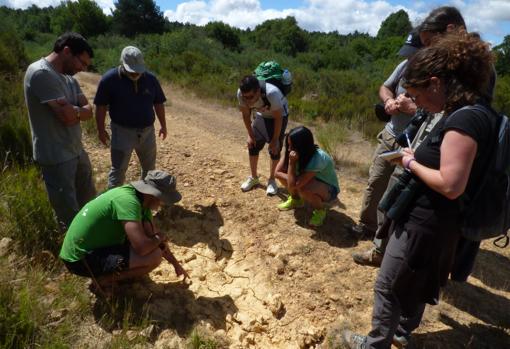 Why the wolf is the king of the region. La Culebra is his home, his cradle, the wolf has lived here "forever," says Javier Talegón, a biologist who created Llobu, a company dedicated to what he calls conservation tourism, "Because it is not just a matter of spotting wolves, but of meeting and falling in love with them to contribute to their conservation."
In 2019, 463 people participated in the activities of Llobu -one of the several companies that offer activities around the wolf here-. «It may seem like a small number, but in a border area, depopulated, masculinized … it is very important. It is one of the most important resources, "says Talegón.
These travelers who arrive attracted by the wolf, by seeing it in its habitat, by knowing it through the workshops and other activities in which they participate, generate "a minimum wealth in the area of ​​200,000 euros" (data from 2017) according to the studies carried out by Talegón, who points out that the average spending "will be 30 or 40% more" because they usually don't stay for just one night.
Between July and August of this year «110 people have come who stay in the area for 2-5 days and who not only spend money on the wolf knowledge activity, they eat, sleep, buy souvenirs, go to the supermarket… ».
"Economically it is very important, but also socially because Villardeciervos is known all over the world thanks to the wolf," acknowledges the mayor, who thinks that the more tourists arrive, the more chances there are that someone will fall in love with the place and stay to live.
From Madrid to Villardeciervos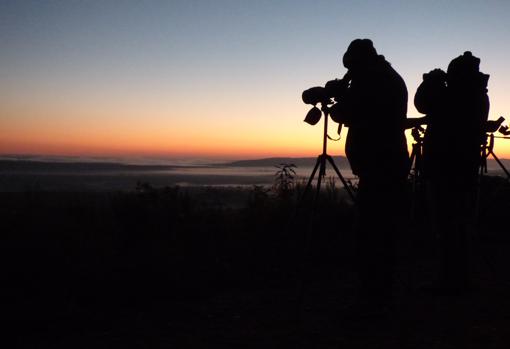 And it's not that Jiménez dreams of the impossible. He firmly believes in that possibility because he himself arrived 18 years ago with the goal of spotting wolves. "It is a beautiful town, well preserved, and I fell in love with it."
Since then, the family traveled from Madrid to Villardeciervos regularly, "until we made a little house to come every weekend." Finally, 12 years ago, his wife and he left their respective jobs and settled in the town for good. "We lost a lot economically but we gained a lot in quality of life", he assures.
He recalls his experience 18 years ago and confirms the importance of these activities around the wolf for the people, which can be seen with the naked eye, because before there was no mention of the wolf in the town, nor posters, nor souvenirs in the shops … «It is a very big boom the one that has taken place, every year bigger ».
And one of the architects of that boom is the biologist Javier Talegón. His life has not undergone a radical change, like Jiménez's, but since in 2007 he began to work on activities related to him, everything revolves around the wolf. Until in 2013 he decided to create Llobu (it means wolf in Astur-Leonese).
The wolf, the mountains, and livestock
And he established it in the Sierra de la Culebra where there is a stable population of Iberian wolf that maintains its ecological guidelines as a predator of large herbivores and that does not generate conflicts with the farmers, which facilitates the activity.
He defines himself as a conservationist and ensures that what he wants is "for people to get to know the wolf so that they fall in love with him", to promote the conservation of the species and the development of the area.
The wolf is a catalyst for the ecosystem of the Sierra de la Culebra. It is a predator that hunts deer, roe deer, wild boar… On which he and carrion birds like the black vulture feed.
He has his pantry in the mountains, hence he does not have to go to the cattle and there are no problems with the ranchers. It is practiced here an ancestral model of livestock that it conserves the same ways of always, which are the ones that have allowed them, generation after generation, to live with the wolves without having conflicts.
To protect their herds from predators, these farmers keep several mastiffs, protect their animals in sheepfolds, build pens for them …
«That is why I also offer visits to farms in the area to make visible the model of coexistence that has also generated heritage with its buildings, "says Talegón.
Rural world and pandemic
The mayor of Villardeciervos assures that "although the only factor that has managed to increase the census so far has been COVID-19."
This year 15 or 20 people who are descendants of the town have registered and have preferred spend confinement in a village house better than in a city flat. There are even those who have moved to town because they telecommute.
Perhaps as a consequence of the pandemic, some urbanites have discovered the rural world and, like the protagonists of this chronicle, turn their lives around.