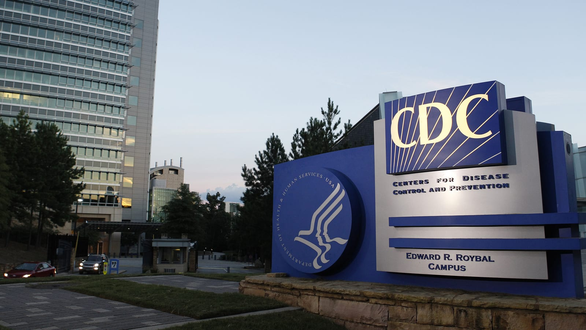 CDC headquarters in Atlanta, Georgia (USA) – Photo: AFP
The US move is noteworthy in the context that the COVID-19 pandemic has not ended and the US-China competition in Southeast Asia is gradually becoming fierce.
"The United States is committed to working side by side with ASEAN partners to mitigate the impact of the current pandemic and to further strengthen ASEAN's capacity to prevent, detect and respond to infectious disease outbreaks. objects to humans and other infectious diseases in the future ", the US State Department stressed.
According to a statement by the US Department of State, up to now, the US has provided 87 million USD to ASEAN countries to fight the COVID-19 epidemic, while also supporting the monitoring of COVID-19 through offices in Thailand. and Vietnam.
"The US will open a CDC Southeast Asia office and locate in Hanoi to further strengthen cooperation in the field of public health", the statement stated.
According to the US State Department, under the guidance and training of the CDC, Thailand's testing capacity has been enhanced during the COVID-19 pandemic.
In Vietnam, the US Department of State said the IMPACT MED program of the United States Agency for International Development (USAID) is expanding with new investments to help Vietnam build health sector capacity and prepare better. for future public health threats.
USAID will also spend $ 16 million on a human resources training program to respond to public health threats in ASEAN and continue to support the ASEAN Public Health Emergency Coordination System.
The US State Department has established a Network of Medical Alumni to discuss and find out effective ways to prevent the COVID-19 epidemic. This network has gathered about 2,400 people who are alumni, students participating in exchange programs in the health sector between the US and Southeast Asian countries.
China has previously pledged to give COVID-19 vaccine priority to a number of ASEAN countries once the trial is successful.