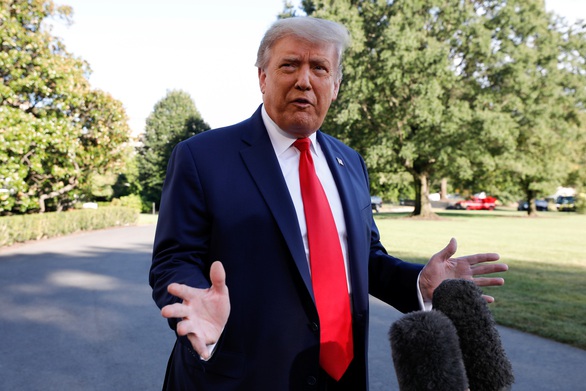 The Commerce Department announced it would postpone the ban on TikTok for another week, until September 27. According to a statement from the US Department of Commerce on September 19 (US time), thanks to "recent positive developments" and the direction of President Trump, the ban will be rescheduled to 23:59 p.m., September 27.
The delay will give ByteDance (TikTok's parent company), Oracle and Walmart more time to close the new deal.
On September 18, the US Department of Commerce confirmed that the ban on downloading WeChat and TikTok applications from the US app store will take effect from September 20 "to protect the national security of the US".
Speaking to reporters at the White House, Trump said he supported the agreement between TikTok and Oracle and Walmart to establish a new company to manage TikTok's US operations.
Trump said the new company would be "wholly controlled by Oracle and Walmart" and said the deal would create 25,000 jobs in the US.
"I have blessed this agreement. I support it in terms of ideas," said the US President.
According to Reuters, about 100 million Americans are using TikTok and US officials have expressed concerns about user data security related to this cult application.
Mr. Trump also confirmed on September 19, "security will be 100% guaranteed".
Since September 18, Reuters reported that the majority of the board of directors of the new business, called TikTok Global, will be Americans, including a general manager and an American security expert.
Oracle and Walmart are expected to take a majority stake in TikTok Global, while ByteDance agrees to many US users' data protection terms. Accordingly, Oracle will be responsible for storing all of the data and having the right to review the source code of TikTok.
Neither TikTok, Oracle, and Walmart have commented on Trump's new statement.
Previously, TikTok announced it had agreed to the US government to monitor data security of this application in the US.
TikTok said in a proposal to Washington, it agreed to measures such as "auditing by third parties, verifying the security of the source code and monitoring from the US government for US data security" .