The Washington government will block downloading of TikTok app and ban WeChat social network after September 20 because of national security and privacy concerns.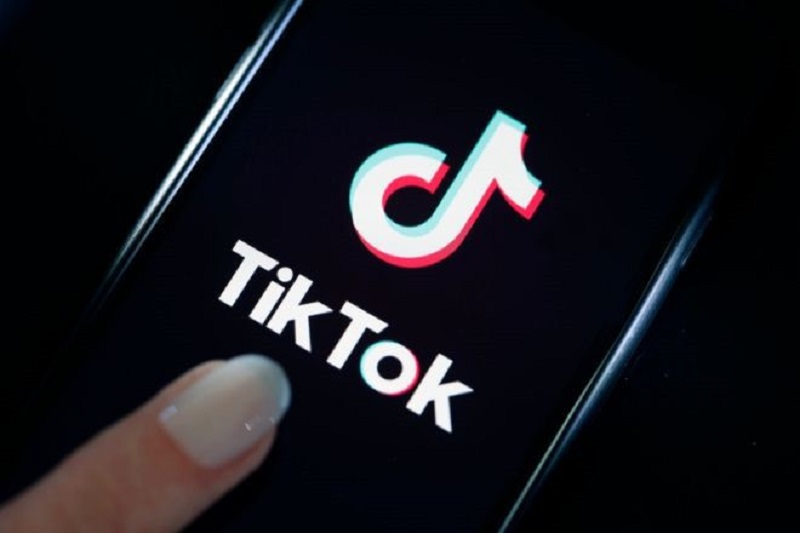 The Trump administration believes that the data TikTok collects from US users could be passed to the Chinese government. Photo: AFP
US Commerce Secretary Wilbur Ross on September 18 told Fox Business Network that his office would issue a complete ban on TikTok before November 12. However, Secretary Ross noted Americans can continue to access TikTok if Stakeholders negotiate an agreement that incorporates user data protection measures.
As of September 20, TikTok users in the US will be blocked from using maintenance and upgrade services, according to a statement by the US Department of Commerce.
Spokesmen for TikTok and Tencent Holdings Group – the owner of WeChat – did not comment on Washington's move.
The US-owned applications are a national security and privacy threat to Americans, US trade officials say. "Each app collects a large amount of user data, including network activity, location data, browser history and search," said the US Department of Commerce. actively in the military-civil combination of China and is also the object of cooperation with the CCP's intelligence agencies (Communist Party of China – BTV) ".
The move on of Secretary Wilbur Ross came after US President Donald Trump ordered the Commerce Department to "touch" WeChat due to national security concerns in August. "China has been collecting all kinds of data. … that's what we are trying to get rid of, "said Mr. Ross.
As of September 20, the US Department of Commerce will block "from providing any service of distributing or maintaining the WeChat or TikTok mobile applications, together with the codes or updated versions of such applications, through Online mobile application store in the US ". The agency will also block all money transfers through WeChat.
TikTok executives said the video app recorded more than 2 billion downloads globally in August and has around 50 million daily active users in the US. The Trump administration is concerned that the data that TikTok collects from US users could be sent to the Chinese government, while TikTok claims never to provide such data.
A US federal judge on September 17 failed to issue a ruling after hearing a hearing from WeChat users who filed executive orders that Mr. Trump issued earlier in August to impose limits on with WeChat.
Regarding the lawsuit, attorneys of the US Department of Justice said the Washington administration would not take "legal action" against individuals who use WeChat "to transmit personal or business information". . Meanwhile, a plaintiff said it is not clear what specific activities will be banned.
WeChat is a platform that integrates many functions from social media, text messaging, mobile payments, business marketing … Although WeChat users are mainly from the Chinese market, but this application is very important. for the Chinese community in the US and being widely used by foreigners who have a work or private relationship in China.
WeChat and its sister app Weixin in the Chinese market have a total of 1.21 billion monthly users. At the earnings conference last month, Tencent executives sought to split the two apps to appease investors' worries. Also at the conference, an executive said that US revenue accounts for less than 2% of Tencent's total revenue.
For one thing, many American businesses from Walt Disney to Walmart are relying on WeChat to reach and collect online payments from customers in China. Nine out of 10 businesses surveyed by the US Chamber of Commerce in Shanghai said the US ban would affect their operations in China if the scope of the ban was extended to this whole market.
WeChat was launched by Tencent in 2011 and has since become a "phenomenon" for China's technological innovation. In addition to running WeChat, the world's most used social media app, Tencent is also the world's largest video game developer in terms of revenue. In the US, Tencent owns the company that produces video games Riot Games – creator of the famous game "League of Legends". In addition, the Chinese technology company is holding a certain amount of stakes in two famous video game manufacturers Activision Blizzard and Epic Games.
The Wall Street Journal cited documents as saying that Tencent recruited Edward Royce, former chairman of the US House Foreign Affairs Committee and four other lobbyists from Brownstein Hyatt Farber Schreck Law Firm (Colorado) after President Trump issued a tough executive order with TikTok and WeChat in August.
With a market capitalization of more than $ 645 billion, Tencent, with a Hong Kong-listed stock, is one of the largest companies in China that works closely with the Beijing government. Tencent President and CEO Pony Ma has been a member of China's National People's Congress since 2013.