Skytrax, a body that examines and rates airports around the world, usually draws the attention of the industry at least once a year, during its long-awaited awards ceremony. This year, World Airline Awards, which should have been delivered to the Langham Hotel, London, were canceled on July 7. At a time when many airlines are having to do substantial cuts to your templates We do not consider this to be an appropriate period for them to be asked to celebrate the awards, "a company spokesperson explained then.
Now, Skytrax returns to the present with a new classification (5 stars Covid-19) designed to assess hygiene protocols at airports. And the first to obtain that maximum classification has been the Rome-Fiumicino, officially known as Leonardo da Vinci International Airport.
According to a statement from Skytrax, "the Covid-19 airport rating assesses cleaning and disinfection procedures, policies and control of social distancing, use of masks, availability of gels, use of personal protective equipment by personnel and other hygiene applications ".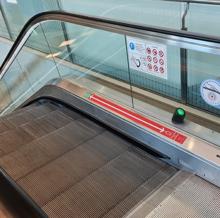 Skytrax believes that COVID-19-related procedures are well applied at Rome Fiumicino Airport, with simple and effective signage and information in multiple languages. In high-traffic areas of the terminal, the airport has its own biosecurity team of 40 people that facilitate social distancing and ensure compliance with the use of masks.
Edward Plaisted, from Skytrax, assures that "the Rome Fiumicino Airport has done an excellent job with Covid-19 protocols that allow a safe environment. When it comes to hand hygiene and social distancing, the airport has strong procedures in place and, more importantly, this is reinforced by a high level of attention to the cleanliness of the terminals at the high contact points ".
Three stars for Malaga-Costa del Sol
In addition to the five-star rating, three other airports have received three stars for their anti-COVID response: Malaga-Costa del Sol (AGP) in Spain, Nice Côte d'Azur (NCE) in France, and Heathrow in London (LHR).