"Hope lights the way", with this message, the National Tourism Office of Japan seeks to inspire and encourage tourists to start dreaming about their future trips to the country. And what better way to prepare the itinerary of your dreams than by visiting first, and virtually, some of the most popular Japanese destinations. These are five iconic Japanese locations from Google Street View.
Itsukushima Shrine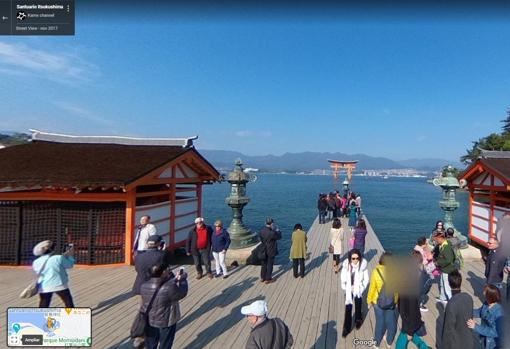 Located on the picturesque island of Miyajima, the Itsukushima Shrine is known worldwide for the image of its beautiful 16-meter high floating torii – Shinto sacred portal – that rises above the water. At low tide, the visitor can approach the door of this sanctuary taking a pleasant walk on the sand. The sight of this torii is considered one of the three most beautiful scenic landscapes in Japan along with Matsushima Bay (Miyagi prefecture) and Amanohashidate (Kyoto prefecture). Just restoring, the torii at Itsukushima Shrine eagerly awaits the arrival of visitors. Virtual tour
Mount Fuji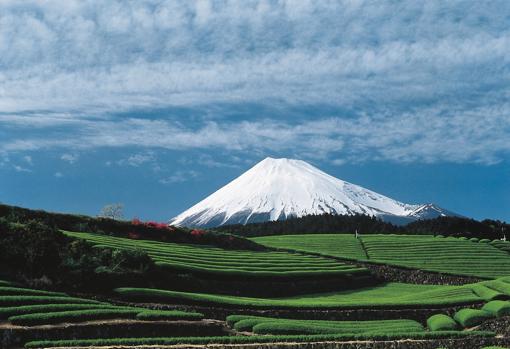 Most travelers visiting Japan glimpse the silhouette of the Mount Fuji, but few venture to climb to its top. The ascent can only be done in the summer months and takes approximately 7 hours. Now, Google Street View allows the user to travel the circular path "Ohachi Meguri" along the rim of the crater of this mountain. Virtual tour
Gion, Kyoto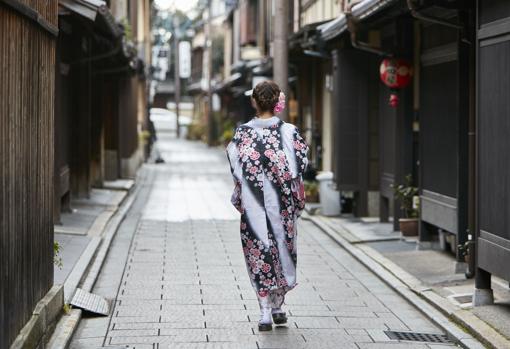 Kyoto's most iconic geisha neighborhood, Gion, and specifically its traditional Hanamikoji and Shijo-dori streets – dotted with tea houses and numerous souvenir and handicraft shops – are another must-see on any trip to Japan. Virtual tour
Osaka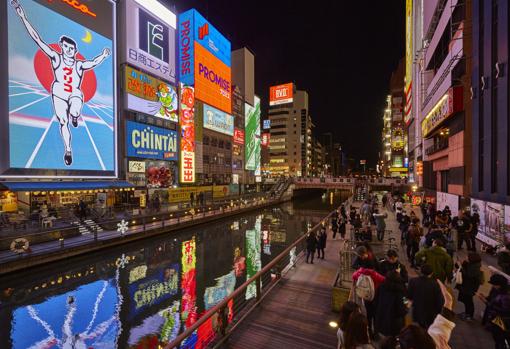 An explosion of neon and entertainment welcomes the tourist in Osaka's "Times Square". Dotonbori is a popular neighborhood that shines especially at night thanks to the many neon signs that are grouped on its facades and that are reflected in the navigable canal that runs through it. The lively atmosphere of nightclubs, bars, and restaurants offering the delicious local specialties of the Kansai region will delight the traveler. Virtual tour
Ginzan Onsen, Yamagata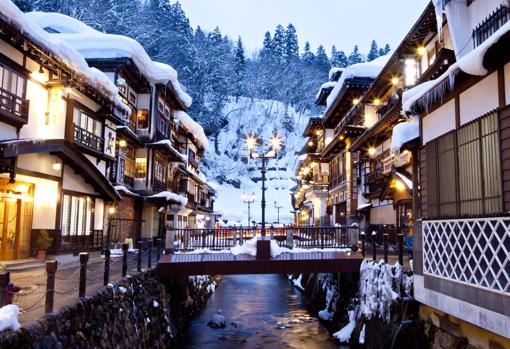 He Ginzan Onsen hot spring spa It occupies the site of a former silver mine dating back to the 15th century in rural Yamagata. The traditional inns or ryokan that line the river offer picturesque views away from the bustle of the big city. In fact, the North American television network CNN described this place as "the most charming winter town in Japan." Virtual tour.