The restaurants in Marseille are impressive for their quality and diversity. Thus, you can have good meals both in a simple restaurant and in the most refined ones. In addition, as it is a cosmopolitan city, you can easily find restaurants of different nationalities, including Brazilians.
Having developed around a port, it is not surprising that the base of local cuisine is seafood. Especially fish, accompanied by olive oil, garlic and vegetables (and why not a pastis or good wine?).
So I couldn't start this article any other way than by recommending the best restaurants where to eat bouillabaisse here! This is one of the most important items on the list of things to do in the region, being almost like a local tourist spot.
Then, discover the map of the best restaurants in Marseille! I bet you will make your reservation as soon as you finish this reading. The city goes far beyond the sun, the calanques, the petanque and what to buy in France.
What are the typical dishes in Marseille?
La Bouillabaisse (based on fish and seafood)
L'anchoiade (anchovies)
Les pieds et paquets (mutton-based)
L'aioli (composed of cod, garlic and oil)
La bourride (based on fish and seafood)
There are several typical dishes in restaurants in Marseille, France, Europe. Still, some stand out, and these are the 5 most requested by tourists when visiting the region!
In fact, visiting France is always a pleasure at the table and also a delight in other sectors, as you can see in the video France's official tourism website.
Where to eat bouillabaisse in Marseille?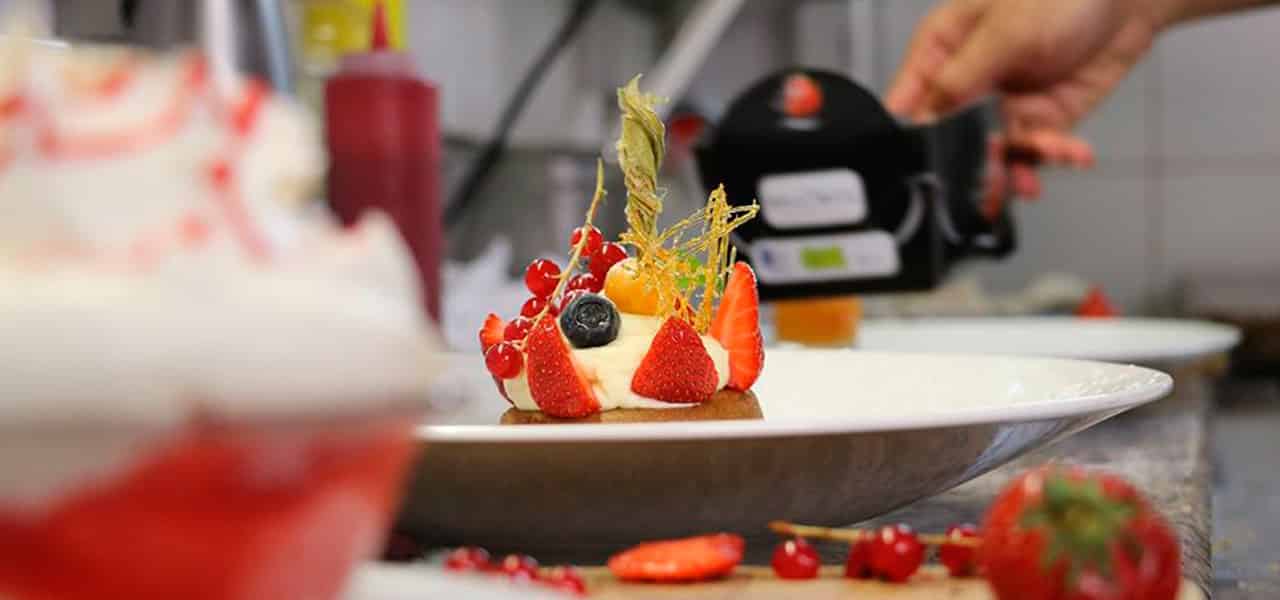 As promised, I begin by introducing you to the three best restaurants in Marseille to taste one of the main typical french food! In this selection, I did not rely on any criterion other than quality, thus following the recommendations:
1. Le Miramar
This restaurant located in the Porto region is a reference for those who want to taste an authentic bouillabaisse. The place is open all year round and accepts animals.
Address: 12 quai Du Port 13002 Marseille
telephone: 04 91 91 10 40
site: www.lemiramar.fr
2. L'Esplaï du Grand Bar des Goudes
If you want to taste the bouillabaisse overlooking the sea, write down the address of this restaurant that specializes in Provencal cuisine. They do not open on Tuesdays and Wednesdays.
3. Le Rhul
If you are looking for traditional bouillabaisse, be sure to make a reservation at Le Rhul. In addition to the gastronomic experience, you will be treated to an extraordinary view!
Where to eat in Marseille?
Now you know where to eat bouillabaisse. So it's time to make a list of some good restaurants in Marseille, where you can have incredible experiences.
Marseille has restaurants that cater to all tastes and budgets, and with that in mind, I created a list based on the average prices. Here you will find from budget restaurants to those with Michelin stars!
Cheap Eats in Marseille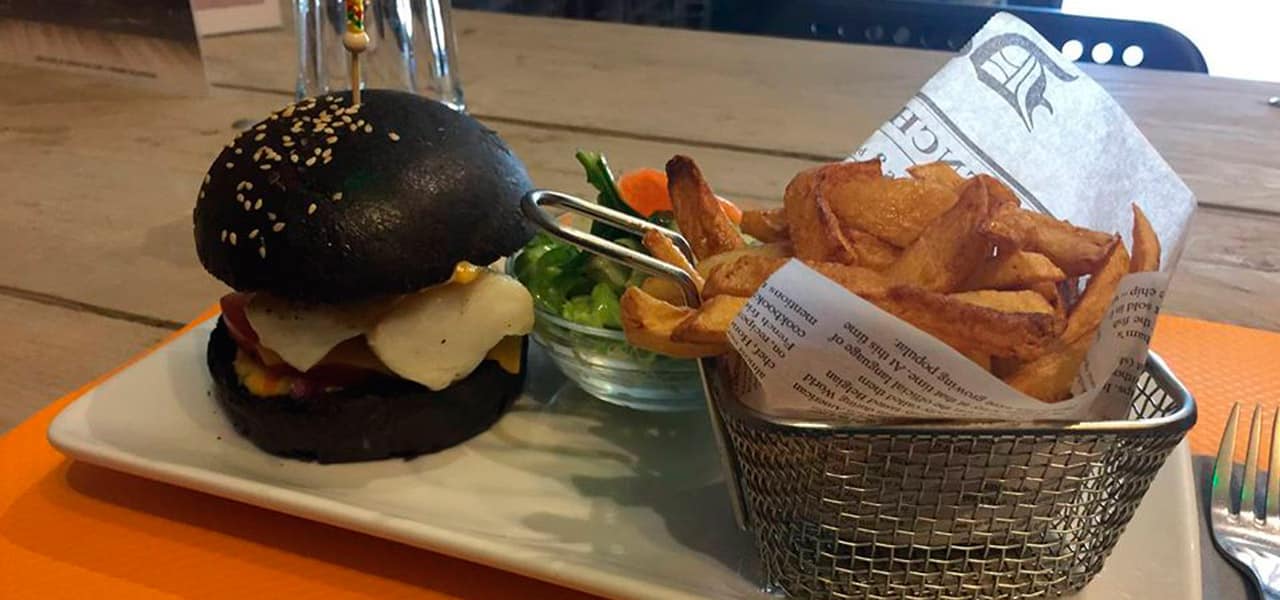 1. Café du Tailleur
A good place for a meal at a great price! Maximum service capacity for 60 people, easy access and good recommendations. The average price is around 17 euros and accepts card as a form of payment.
2. Bien Être et Petit Plat
Located in one of the typical neighborhoods of Marseille, this restaurant has a zen and relaxed atmosphere, to give you the impression of a meal at home. Serves a maximum of 19 people and accepts credit card as a form of payment.
Did you know that Travel Insurance is essential for your safety abroad?
In addition to being mandatory in European countries, immigration from any country can request the document to allow or deny entry.
Make a quote online at Insurance Promo, comparing the price at the best insurers. Enjoy and get up to 20% discount using the VOUDEPROMO coupon, just click the button.
Know the main advantages:
Best price guaranteed, coverage of any travel insurance offer;
Medical and hospital assistance, flight cancellation and delay insurance, luggage insurance, medical expenses reimbursement and much more;
IS cheaper than buying directly from insurance companies;
Contract cancellation no fees up to 48 hours before the trip;
Installment in Regular price credit cards;
Purchases with bank slip have 5% discount;
Customer service 24hs in Portuguese.
Address: 15 Rue Louis Maurel, 13006, Marseille
telephone: 04 13 20 54 58
site: www.beepp.fr
3. Oogie
Located in the most artistic neighborhood of the city, the Oogie restaurant is open every day. There is no lack of praise for the team that works there. The average price is around 16 euros.
Address: 55 Cours Julien, 13006, Marseille
telephone: 04 91 53 10 70
site: www.oogie.eu
4. Le Tchitchou
Open from Monday to Friday, Tchitchou provides services in English and French. There are bio and vegetarian dishes on the menu and an average price of 13 euros. Great for enjoying France in summer.
Value Hotels in Marseille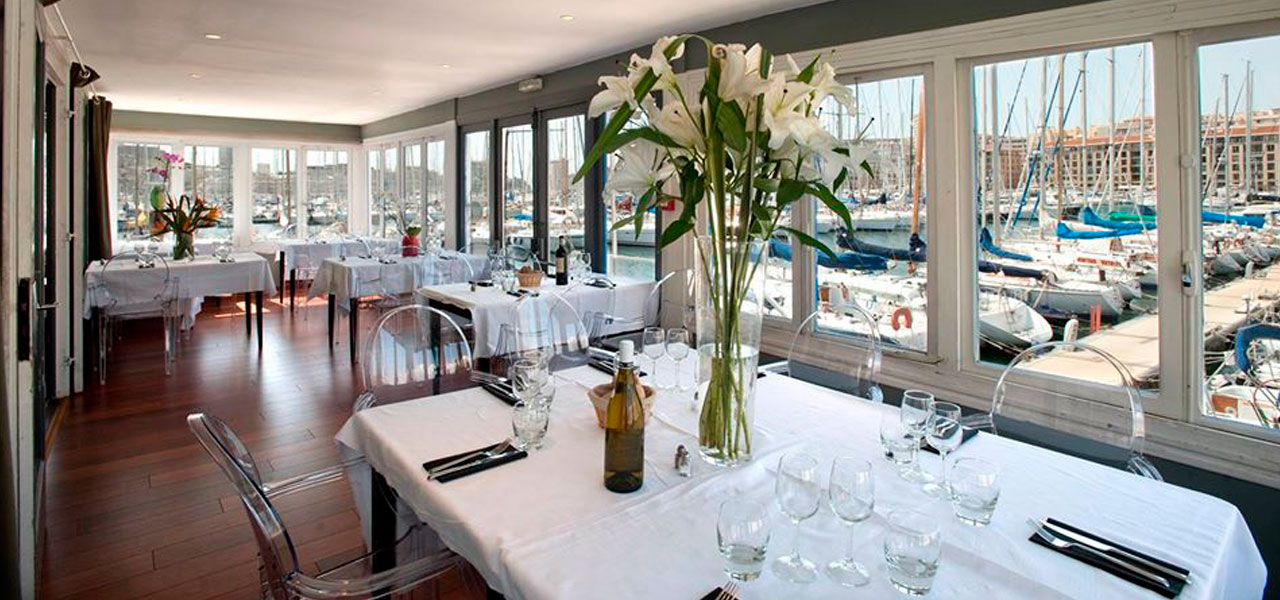 5. La Nautique
I particularly love this restaurant! In addition to the dishes being delicious and very well prepared, it brings a wonderful feeling of a meal at sea! Having as structure a boat moored in the waters of the Vieux Port, a postcard of the city! The experience is very worthwhile. Average price 38 euros.
Address: Pavillon Flottant de la Société Nautique de Marseille Face au 20 quai de Rive Neuve, 13007, Marseille
telephone: 04 91 33 01 78
site: www.restaurantlanautique.fr/
6. Le 13
In a privileged location, the restaurant Le 13 guarantees a good welcome and specialties of fish and salads. Besides, of course, an exuberant view of the Port of Marseille. The average price of the restaurant is 28 euros.
7. Les Akolytes
Open every day of the week, the Provencal restaurant values ​​an impeccable welcome. It has a beautiful view of the beach and a proposal with seasonal dishes, created with carefully selected ingredients. The animals are very welcome and the average price is around 30 euros.
8. Lynn's Cantine
A restaurant full of good references from patrons, La Cantine de Lynn is open from Wednesday to Sunday. With Provencal cuisine and wines produced locally, it works with an average price of 30 euros.
Best Marseille Restaurants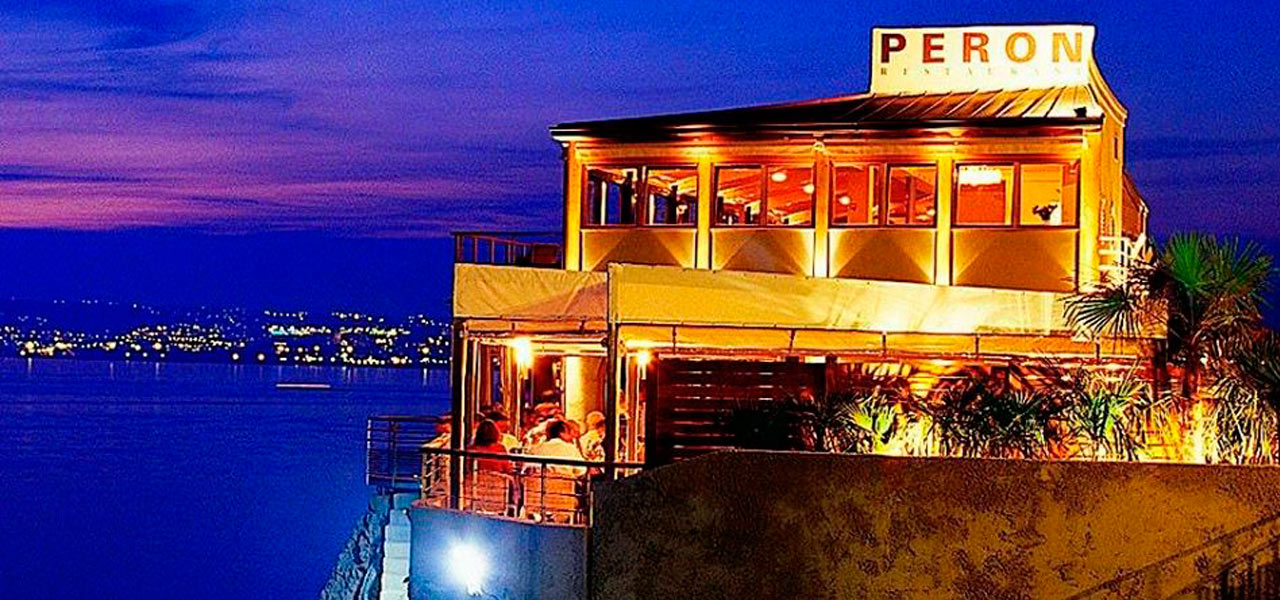 9. Peron
With a breathtaking view, which include islands and the castle d'If – amazing Marseille tourist spot – this restaurant impresses with its beauty and haute cuisine. It is part of the Michelin Guide selection of 2020, with reference to its quality cuisine. The average price is around 80 euros.
Did you know that learning through online courses has never been easier?
Watch your courses on your computer, tablet or even your cell phone!
Due to our partnership with Learn Café, you will have access to courses for all areas of knowledge, with high quality, convenience and in an accessible way. Online courses for you:
Learn fast and earn money;
Prepare for a new job;
Improve your curriculum;
Keep learning forever!
10. Les Trois Forts – Sofitel Vieux Port
How about a sophisticated meal overlooking the city's postcard? Yes, Les Trois Forts is as perfectly located as the service they provide. That is why it also has its space guaranteed in the Michelin Guide of 2020. The average price in this restaurant is around 65 euros.
11. Alcyone
The Alcyone restaurant has a Michelin star, and not by chance. Famous for providing a taste and sensory discovery in the region, it is full of good recommendations. The icing on the cake is the view of the sensational Notre Dame de la Garde. 96 euros is the average price to prove this experience.
12. Chez Fonfon
This restaurant specializes in fish-based dishes. They work with great authenticity and good products to keep their customers happy. To live this experience you must invest an average of 65 euros.
Address: 140 Rue du Vallon de Auffes, 13007, Marseille
telephone: 04 91 52 14 38
site: www.chez-fonfon.com
Gastronomy in Marseille
As France is a reference in gastronomy, it is no wonder that Marseille, the oldest city in that country, enchants you with its flavors. Both the simplest and the most renowned restaurants will make you experience a unique and tasty experience!
In southern France cities, especially in Marseille, people are more smiling and welcoming. This leads us to a perfect combination: good service and quality food!
After all these tips I hope you will soon pack your bags to enjoy the best that the restaurants in Marseille can serve you! Profites bien!
Did you like to know the tips of restaurants in Marseille? Share this article with that person who will accompany you on your adventure through this incredible destination.